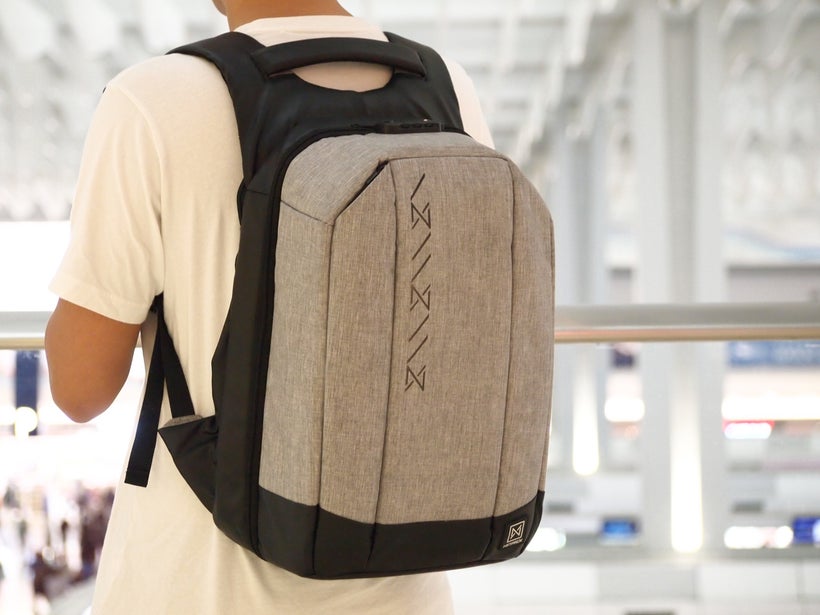 A second seems like a very short period of time. Indeed, what can you accomplish within a second? You can't build a career or learn a foreign language in a second. But I am a photographer, and I view a second a bit differently. Within a second one might save somebody's life, in a second one's mood can get elevated. I love capturing those seconds, the seconds that often remind us of true values in life. And as a photographer, I know that if you lose that second and don't take a picture of a specific moment, that precious life moment, - it will be gone forever.
That's why, I think, the choice of a proper backpack is of great importance. It should not only be comfy and capacious, - the camera and the tripod (if needed) should be easily accessible, like in this multifunctional backpack.
You can walk down the street absorbed into your thoughts and suddenly you see a little girl with the balloons smiling sincerely to the world and you realize: this is what pure happiness is; so, you try to reach for your camera, you take it out from your usual zipped bag, and …. the moment is gone. Forever. And you can't share this valuable experience with the world.
And when you don't take a shot of such a significant life moment, you come to realize how important it is to have the things organized. No matter how creative you are and what great ideas you might have, at times it just becomes necessary to keep things properly arranged to have quick access to them and not to miss any other opportunity the life grants you. Especially for photographers, travelers, creative people, and life enthusiasts, the choice of the backpack is on the top list, as when you have the backpack that is elegant, handy, and safe, you can simply enjoy your travel, take the pictures and get rid of extra stress.
Anti-Theft Travel Backpack
One of the reasons it gets so difficult to choose a proper backpack is that we need so many things to be combined into one. We want it to look stylish, to be spacious, to get easy access to the camera, room for the tripod and umbrella, enough space for a computer and other gadgets, USB charger for the phone, etc. And what's very important: we need to be sure that nobody would steal our belongings while we are traveling.
One of the backpacks meeting all these requirements is Urbanvibe NXTPACK that has recently launched its campaign on Kickstarter. The product will be produced if it reaches its goal by Sunday, November 19, 2017.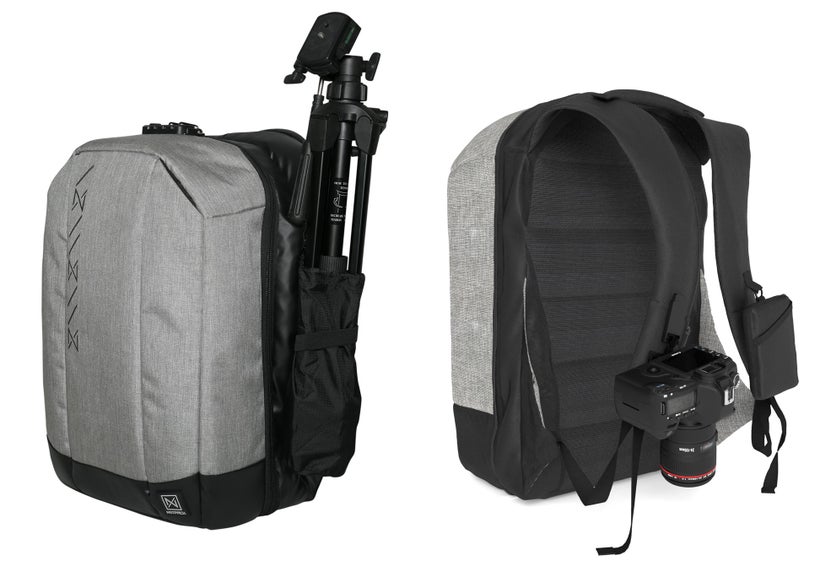 As a photographer, I find the backpack super attractive, useful and practical, first of all, because of the integration of a built-in camera mount; the magnet-assisted Fidlock Camera Mounting System allows to attach any size camera to the shoulder, which means that no shot would be ever missed again.
The backpack can be locked anywhere, anytime, so your belongings can be kept safe. Besides, all the items can be very easily reached without disturbing other items.
Among other very useful and practical features of the backpack are: the external USB charging port, detachable phone pouch on strap with easily accessible passport pocket, power bank pocket with built-in USB cable connected to external USB port, unique cable tidy system, detachable magnetic keychain and checklist reminder printed on cover, so that you would never leave anything valuable behind. Not to say that this unisex backpack looks very stylish.
So, if the things are properly organized and when your camera is easily accessible anytime, then it gets much easier to enjoy every second of your traveling, - and not only enjoy, but to capture it and share with others. Life is a journey, in which every second is precious and, thus, should be spent mindfully.
REAL LIFE. REAL NEWS. REAL VOICES.
Help us tell more of the stories that matter from voices that too often remain unheard.
This post was published on the now-closed HuffPost Contributor platform. Contributors control their own work and posted freely to our site. If you need to flag this entry as abusive,
send us an email
.