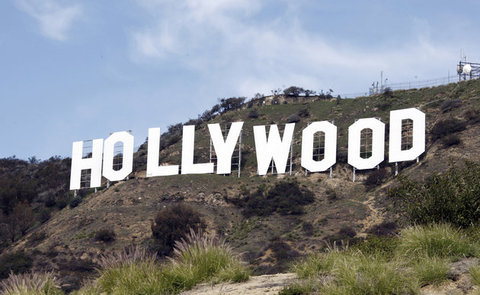 This Passover I will spend quality time with some of my nearest and dearest in Boca Raton, Florida. An inviting setting such as this -- think cascading blooms of bougainvillea -- is idyllic to mark the joyful Jewish spring festival. In celebrating liberation, Passover offers an opportunity for Jews to host mini-services sprinkled with catchy songs and fun rituals to commemorate our redemption from slavery. Yet my career in entertainment law demands that I not exhibit transparency about my work or spill celebrity beans over vegetarian matzo ball soup and haroset even at this auspicious time of year.
Passover is ripe with visualizations of freedom making it the perfect holiday -- religious or secular -- to openly discuss our lives with loved ones. Jews relish storytelling. The practice is deeply ingrained in our culture. Whether we are reflecting on miracles, humanity, oppression, traditions or spirituality we adore the opportunity to tell stories. It is a common elixir that lights our way to understanding and gratitude.
Being discreet is an invaluable asset in most professions. Entertainment lawyers are especially privy to highly sensitive and valuable information. A full-throttle career in Hollywood demands diplomacy. Thou shalt not use delicate facts and figures as currency.
Caring is sharing but not when it comes to the most resplendent and juicy Hollywood experiences. As I pass coconut macaroons drizzled in dark chocolate at the Seder table, I will avoid telling the specifics about the female recording artist rehearsing what is sure to be blockbuster new material. Further, I would not digest gefilte fish and then divulge the details regarding the time I witnessed a superstar celebrity couple having a meltdown over their relationship. Stars send me heartwarming photos capturing meaningful life moments that the public will never see. These unique encounters and precious materials must be locked away.
It is a privilege to have amazing experiences with icons, but we cannot let awe turn into awful by revealing confidences or gushing about the private lives of public figures. Loose lips sink large luxury yachts.
Entertainment law provides an added responsibility to put a lid on it. Lawyers are bound by confidentiality. The Model Rules of Professional Conduct prohibit disclosure of information relating to the representation of the client. This encourages full and forthright talks between attorneys and their clients. The oldest and most basic principle underlying the lawyer-client relationship is that lawyer-client communications are privileged. Lawyers cannot reveal clients' oral or written statements to anyone without their clients' consent.
Do not fear if you are a gregarious person who seeks entry into this multifaceted, razzle-dazzle world. Confidentiality is cyclical: my ability to keep the bond of secrecy enables me to learn the hidden aspects of a client to better position him or her to meet professional goals. Humbly offer yourself in service, and you will tap your deepest career talent.
With the proliferation of electronic communications, those of us who work with celebrities are bombarded with confidential and scintillating communications. We gain access to volumes of eyebrow-raising information. It might be liberating -- especially during Passover -- to share these hilarious, glamorous and outrageous celebrity narratives. Secrecy can be a lonely place but balanced against the benefits of the job, my lips shall remain sealed.
REAL LIFE. REAL NEWS. REAL VOICES.
Help us tell more of the stories that matter from voices that too often remain unheard.