What's the name of the restaurant? The Secret Location.
Ok, but where is it? The Secret Location.
I could go on and on with an Abbott and Costello version of "Who's On First" skit, but we inevitably arrive at the same answer:
The Secret Location, a restaurant in Vancouver's Gastown district.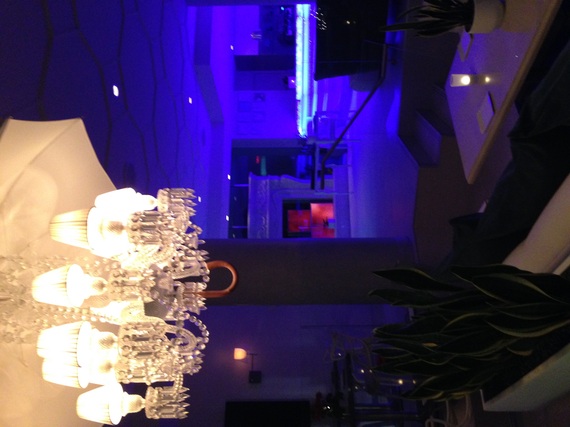 Any place where the concept is eating and shopping doesn't have to work too hard to get me in the door.
About that door, when you step into the exquisitely curated shop, the hipster doorman locks you in. Well, with some garments selling for as much as $10,000, I'd lock the door and bar the windows.
The concept store is ultra hip luxe. Think Tokyo.
The store is stunning, but I can't show you a photo because they don't allow pictures.
Something about a secret.
The concept and secrecy extend to the restaurant's Tasting Room known for its six-course tasting menu.
For $95 (Canadian) you and everyone at your table must commit to the "trust me" concept of dinning. In other words, you have no idea what's coming. Everything is a secret here.
Despite assurances that they would accommodate food allergies and aversions, I wussed out.
A decision I later regretted.
Dinner at The Secret Location is a gastronomic adventure in taste and texture.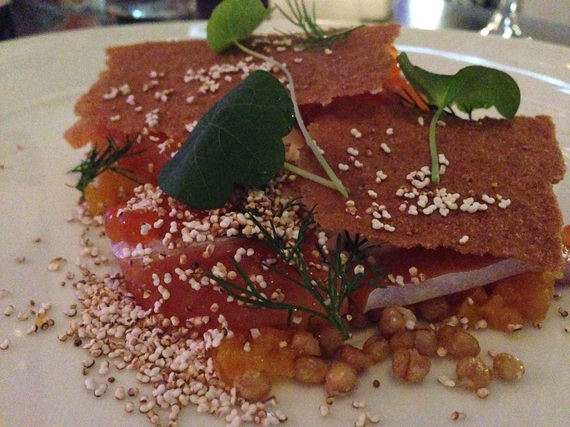 Frozen nuggets of horseradish crème fraiche sharing a bite with caviar. Perfection, especially with arctic char, yellow beets and crispy wheat berry.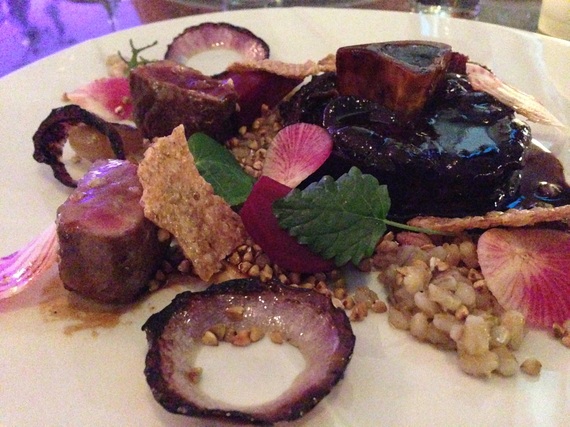 The dual venison prepared two ways on a bed of crunchy barley and buckwheat was amazing.
The creative menu is beautifully complimented with a wine list filled with personality.
The manger, the very delightful and enthusiastic Marc Lamontagne, suggested a red wine from Sicily's Mount Etna. The 2013 Etna Planeta was mostly pinot noir and very delicious after some decanting.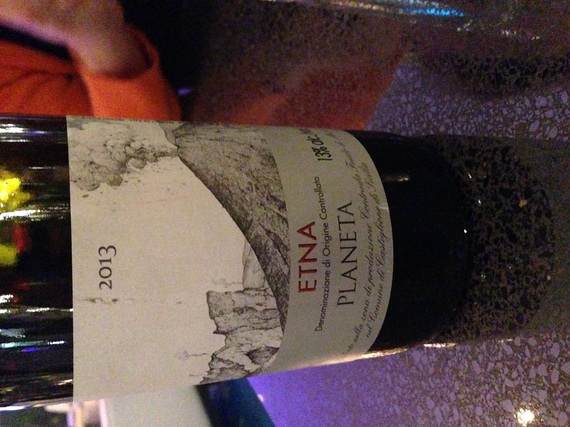 Frankly, Lamontagne sold me on the wine after he let it slip, the wine was featured on the secret pairing menu. I knew I could get someone in this place to roll over and spill a secret or two.
Chef Montgomery Lau must have sensed there was a security breach in progress because he emerged from the kitchen, which despite all the cloak and dagger policies, is open for all to see.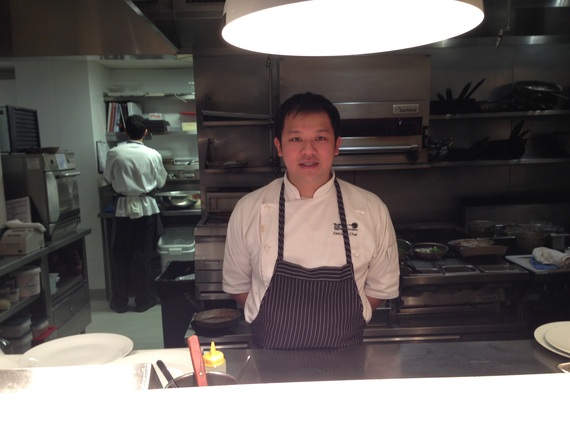 Chef Lau is part of a new breed of young chefs. Born in Hong Kong and raised in a traditional Cantonese family in Vancouver's vibrant Chinese community. Chef Lau took over the kitchen in May 2015 and has been shaking things up.
He takes whimsy, and makes it serious with a balance of east meets west. The best example has to be his snowman cake.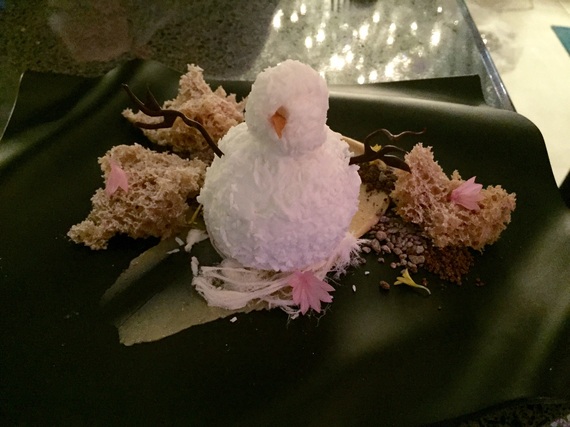 It awakened the kid in me.
A snowman with two arms made out of chocolate, and a nose made out of candy. No coal for eyes here, just a wonderful blend of coconut mousse, candied chestnuts, eggnog purée, cotton candy icicles, hazelnut and pistachio micro sponge.
The ingredients, adult. The execution, art. The secret, magic.