The Secret Ingredient of Wishes by Susan Bishop Crispell transports readers to a Nowhere, NC, where wishes appear on a breeze and pies have secret powers to influence more than a diner's waistline. The touching magic illuminates the choices we make in matters of the heart, while we watch Rachel Monroe learn what it takes to get what you want.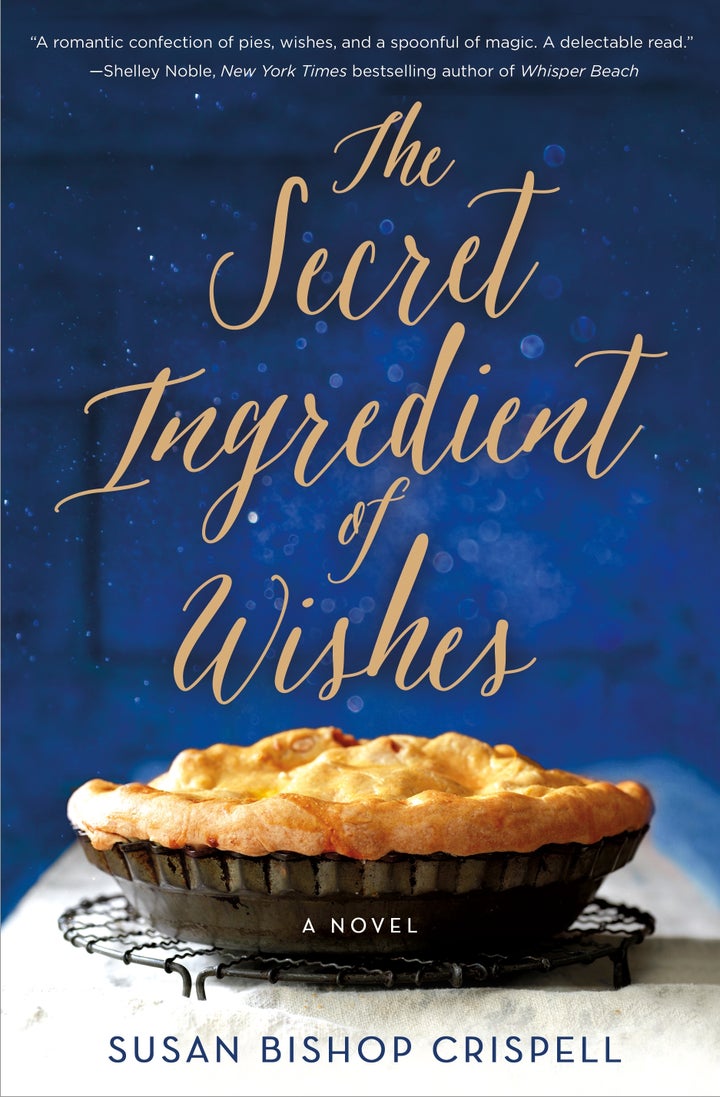 Let's start with the pie. Which one of Catch's pies is your favorite? Do you have a recipe to share?
Ooh, I'm always happy starting with pie. I had so much fun researching pie recipes while writing THE SECRET INGREDIENT OF WISHES. And I have a Pinterest board dedicated to them. One of my favorites is the peach habanero pie Catch offers to Rachel the first time they meet. It's sweet with a layer of heat and just tastes like summer. I added the pie to the story after having a peach habanero saison beer at one of my favorite breweries in Asheville, NC. Then I had to track down a real pie recipe to make sure it tasted as good as it did in my head. Here is the recipe I use from decadentdessertrecipes.com:
1½ cups all-purpose flour
9 tablespoons unsalted butter cut into ¼-inch cubes
3 seeded minced habanero peppers
10 peeled chopped fresh peaches
3 tablespoons ice-cold peach nectar
Put the flour and the salt into the bowl of a food processor and pulse briefly once or twice to combine.
Add the butter and pulse 4 or 5 times, a few seconds per time, until the mixture resembles coarse crumbs.
With the machine running, drizzle the peach nectar into the dough, a tablespoon at a time, until the dough gathers itself into a crumbly mass.
You might need less or more than in the recipe.
Transfer the dough to a bowl, shape it into a ball and wrap it in plastic wrap.
Refrigerate for half an hour to hydrate the dough.
Preheat the oven to 350 degrees F.
Put 4 of the chopped peaches in the food processor, and pulse for a minute to puree.
Add the minced habanero peppers a teaspoon at a time, and puree until smooth.
Put the other 6 sliced peaches into a bowl, and toss lightly with the habanero puree.
Combine ⅓ cup of the flour with the sugar and ¼ cup of softened unsalted butter until it forms a crumbly mixture.
This is the streusel topping.
Cut the dough in half, and roll each half into a 10 inch circle.
Fit one dough circle into a 9-inch pie dish.
Pour the peach-habanero filling into the bottom pie crust, and sprinkle with the streusel topping.
Fit the top crust on to the pie, and crimp with a fork to seal the edges.
Cut several slits into the top crust for venting the steam.
Bake for 50 minutes or until the crust is golden brown and the filling is bubbling.
Rachel's magical abilities remind me of the butterfly effect; what do you think her experience says about the choices and wishes we make in life?
I'm a big believer in fate. Not so much that everything is already decided and we're just following a path without being able to choose what we want out of life, but that there are certain things we're meant to do and people who we're supposed to meet and places we're supposed to end up. And our choices will decide the when of it all. That's what I wanted to do with Rachel. The defining moment of her life was accidentally wishing her brother out of existence. That mistake altered not just the course her life, but so many others' lives as well. But what if the new course led where she was meant to be all along?
What if all of our choices—even the wrong ones—are just the universe's way of teaching us what we need most and leading us to it?
If you could have a wish granted by Rachel, what would you pick and why?
Oh, this question is so hard! I would be so tempted to wish for the ability to make a perfect pie. The ones I make always taste good, but they are rarely pretty. I have serious pie envy for the bakers whose recipes/photos I've pinned on Pinterest. Or maybe to never have writer's block so I could write a lot faster than my current torturously slow rate. I'd be thrilled if either of those wishes came true.
In all seriousness though, I think I would take after my characters and wish for the people I love to be happy.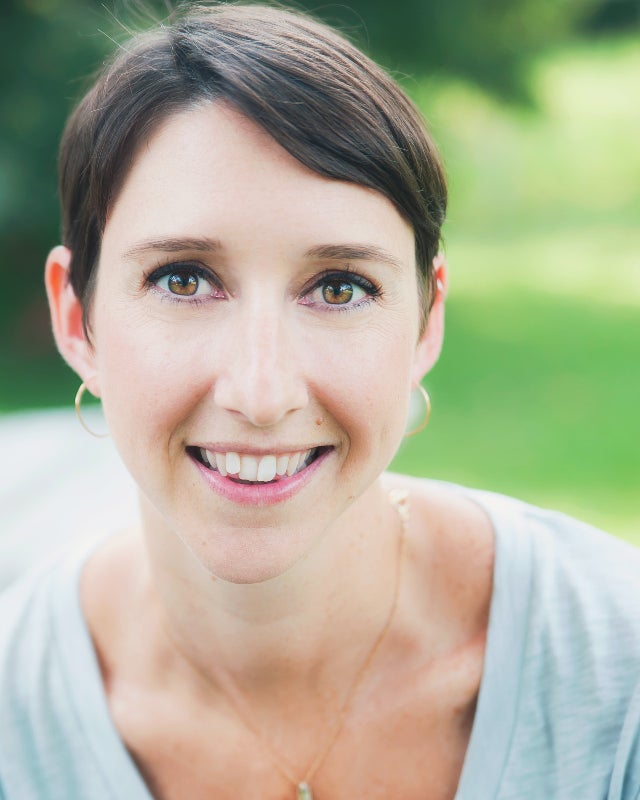 The acknowledgments section of your book credits fellow novelist, Karma Brown, and mentions Pitch Wars. How did you meet Karma? How did you work together?
I owe so much to Karma. For everyone who's read her books, you know she is a genius at writing women's fiction and I am so happy I get to call her my friend. We met in 2014 through Pitch Wars, which is an online mentoring contest that matches unagented writers with agented (and wonderfully generous!) authors in a similar genre to work together to whip the mentee's book into shape. I submitted THE SECRET INGREDIENT OF WISHES to Karma, and out of the 100 or so entries she received, she selected me as her mentee. (Insert lots of muppet flailing!) As part of Pitch Wars, Karma and I spent two months doing an in-depth edit of the book. As Karma promised me at the start of the contest, she ripped the manuscript apart and helped me find the right ways to put it back together. We worked on character arcs and increasing tension and balancing the magic with the non-magical elements of the story. I wrote so many new scenes and deleted ones I loved but didn't really fit. I cut characters and gave others bigger parts to play. It was probably the hardest I've ever worked. But it was so worth it.
When we were finished, the heart of the story was the same but the execution was so much stronger. And within a few months, I signed with my agent, Patricia Nelson at Marsal Lyon Literary, and only a few days after going on submission to editors, we sold the book. And Karma was an integral part of getting me and this book there.
Popular in the Community