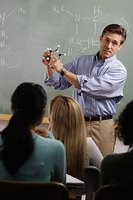 The fundraising activities of large nonprofit organizations have traditionally been handicapped by the difficulty of engaging donors personally. Many would-be donors are looking for opportunities to get personally involved in the causes they favor -- as volunteers, for example. An individual who launches his connection to a nonprofit by donating time and energy to its programs is also much more likely to become a financial donor. Which raises the question: How can organizations that don't need hands-on volunteers achieve a similar level of personal connection with their supporters?
One of the most effective tools I know is something we call the Avatar. It's a term I've borrowed from the world of electronic gaming, in which an Avatar is the virtual representation of the player, acting on his behalf.
The basic concept is simple: Find someone in your organization that the donor can relate to, that they might like to support or that they would like to work with and follow. This individual can become the Avatar for your cause -- a personal embodiment of your work that can be used to build a connection between the donor and your organization. It could be a physician performing desperately-needed surgeries for children who would otherwise be unable to receive them, an engineer helping to build water systems or affordable housing in a poor rural community or a senior manager helping to shape the global strategy of a growing nonprofit. Donors can be linked to the Avatar through any number of means, including face-to-face visits, conversations via telephone or Skype, email or Twitter bulletins and broad- or narrowcasts of photos, audios or videos.
The essence of going to the next level of relationship-building in nonprofit development is connecting partners to others who are doing what they would like to do but don't have the time or opportunity to do. An Avatar makes this possible. It lets us fulfill one of the deepest and most ancient of human dreams -- to live someone else's life and to truly know, not just imagine, what it is like to walk in their shoes.
The innovative organization Donorschoose.org, which raises money for worthy educational efforts in schools, makes excellent use of the Avatar approach. Visit their website and you'll be presented with hundreds of specific school projects in need of funding -- a request for art supplies from a teacher in Harlem, a program to provide iPads for a math class in Chicago, a trip to a dance studio for kids in Los Angeles. The projects are sortable by field of study, geographic location, financial urgency and other characteristics.
You get to pick the project you'd like to support and decide whether to donate enough to cover the entire project or just a portion of it. (The average project costs $500; the average gift is around $60.) But whether you give $500 or just a buck, you're rewarded with a personalized thank-you note from the teacher and one or more photos of the project in action. And if you give a minimum of $50, you also receive a physical thank-you letter from the students, often including hand-drawn pictures illustrating the impact of your gift on their classroom studies. In effect, these are Avatar relationships, with teachers acting as representatives of donors through their hands-on work in the classroom.
Charles Best, founder and CEO of Donorschoose, reports that many of the Avatar relationships launched through the site grow into ongoing partnerships. Many donors make multiple donations to the same school or teacher. Others become long-term pen pals or make in-person visits to classrooms they've supported. The Avatar has the potential to transform one-time gifts into deeper, more powerful connections.
Avatars have been used in the nonprofit world for quite a while, although the name is new. Consider, for example, the challenge of raising money for universities. We've seen that some particularly successful partnerships -- often leading to significant donations -- have occurred as a result of a relationship between a professor who is passionately dedicated to a particular field of study and a donor with a parallel interest. The donor connects with the research, the teaching agenda and/or the vision of the professor; he or she may be invited to visit the professor's classes occasionally to experience their energy or drop in at the professor's lab to get a glimpse of research in action. Sometimes these relationships blossom into long-term, on-going connections that turn into vibrant partnerships where knowledge, connections, time and energy are exchanged as well as financial support.
The Avatar concept is applicable to many other types of nonprofits as well. You can easily imagine a musician at the local symphony orchestra or a curator at the art museum playing a similar role for partners of those institutions. For example, perhaps your organization can consider starting an "X For A Day" program that allows partners to serve as "apprentices" to Avatars who will use technologu-based connections to teach them the basics of their work -- "Research Scientist For A Day," "Museum Curator For A Day," "Music Therapist For A Day." The possibilities are limited only by your imagination.
The secret of the Avatar can allow people to relate to large nonprofits as never before. When I explained the concept to one of the 114 major philanthropists who recently signed the Gates/Buffett giving pledge, his eyes lit up. "Yes!" he exclaimed, "That's exactly what I've been looking for. Bring me Avatars to support!" I suspect he's not the only one who might react that way.
Calling all HuffPost superfans!
Sign up for membership to become a founding member and help shape HuffPost's next chapter