Writing on your business blog is essential to become an authority in your niche. However finding the time to create quality content for your business blog can be a huge challenge.
I bet most of you have heard the advice that carefully prioritizing your time will solve all your problems. In my experience, prioritizing your time is just one element.
I write a lot. Multiple posts every week across various web properties that I own. I also contribute guest posts on several other sites related to my business. One thing I've learned is if you want to be productive and still have time for your family, you need to follow a specific workflow.
Here are some elements I have added to my workflow that helps me write faster and create better blog posts:
Write Down Your Ideas
Throughout the day as thoughts come to mind, I always write everything down. This helps me keep track of ideas that can inspire my next blog post.
I use a large whiteboard mounted on the wall in my office. You may prefer to simply use a plain notebook. The key is to write it down! Inspiration can come anytime, you just need to be ready. Thanks to technology there are a lot of tools and apps available that can help you capture whatever comes to mind.
It is also a good idea to create an editorial calendar where you can plan your articles by month, day and time of release. This eliminates the chance of missing deadlines and getting backed up.
If you work with a team of people, I recommend you install an editorial calendar plug-in on your WordPress blog.This will help you and your team keep track of what needs to be written, reviewed and published.
You can even meet weekly to discuss priorities and follow-up on ideas for future posts.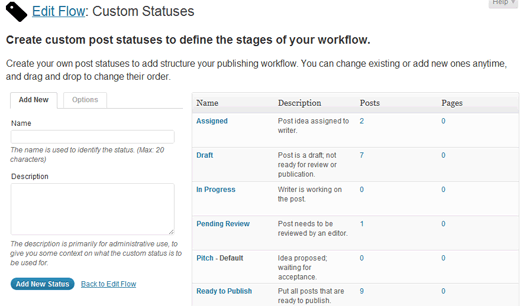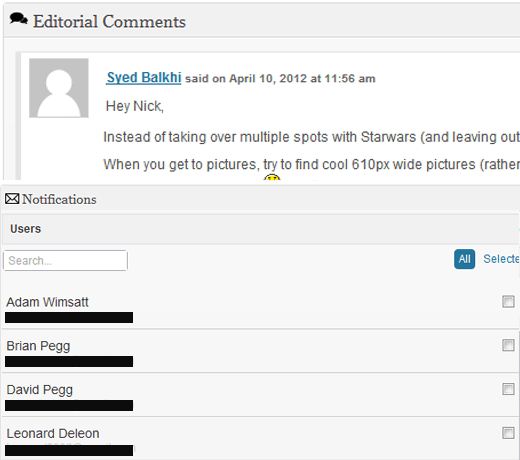 Use Analytics, Comments and Social Media To Inspire Blog Post Ideas
Implementing analytics on your blog is a great way to get to know more about the people who visit your site. Using Google Analytics will help you track what your audience is doing when they visit your site. It will also show you which articles generate the most number of clicks.
Your analytics will help you determine what types of articles resonate best with your readers. It eliminates the guess work in determining what works and what doesn't.
Aside from analytics, pay close attention to the comments on your articles. This can offer you valuable feedback about your products or services.
I also recommend you check any comments and conversations posted in social media. When people have questions? Answer the most asked ones with a detailed post. By doing so your readers know you are really listening and willing to respond to their questions and concerns.
Once you have chosen a topic to write about, the next step is to create an outline. This will put a structure in place for your article and help you better organize your thoughts.
Have you ever sat at your computer just staring a blank screen? Well you're certainly not alone. I've noticed I write faster when I start with an outline. It helps me stay on track. When writing your outline, consider doing the following:
Think of writing your outline as the brainstorming portion of your writing workflow. Create a list of main points you want to address in your final piece. Review and arrange sub-topics the way you think will best resonate with your readers.
Once you decide on your main points, the next step is to add relevant supporting documentation. This can be in the form of facts and figures, quotes, images, stories or anecdotes, your personal experience.
When Writing, Just Let It Flow And Edit Later
People often ask me how am I able to write several blog posts in a day? My reply is simple: I stay in the zone. I eliminate all distractions and just write. I don't edit my articles until I am done writing. This may not be for everyone, but it works for me. Constantly stopping to edit, correct grammar and spelling will only tend to derail your chain of thought.

Work On Blogging Tasks In Blocks of Time
There are a lot of tasks required when creating content before you can push it live. I recommend you work on those tasks in specific blocks of time. Adopting this strategy will help you be more productive and create better content.
Gather the images you'll need for your post all at once instead of stopping your writing to search for them one at a time. Batching these tasks will help you stay focused on your writing.
Do your research and fact check ahead of time, so you don't lose focus when it's time to write.
If you can, write as many posts in set blocks of time as you can. Refer to your editorial calendar and work on posts ahead of time to avoid getting into a time crunch. This will also allow you to take some time away from your computer and come back later to review and edit your work with a fresh perspective.
Save Time By Working During Your Peak Productive Time
I've found I am most productive early in the morning when it's still quiet. I start by eliminating all distractions like checking emails and social media. I'm able to get a ton of writing done before most people have breakfast. For some people mornings may be more conducive to writing, while others may find they're most creative at night. Determine what works best for you and go with that.
Implementing a defined workflow will help you produce better content at a much faster pace and still have time to effectively manage other parts of your business. Being fully aware of the time it takes to create quality content will help you get more done and achieve better work/life balance. Do you follow a work flow? Tell me about your experience by leaving a comment.
Related
Popular in the Community