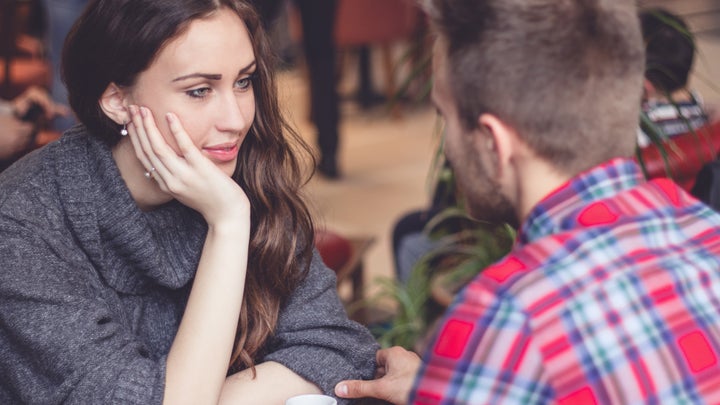 According to Marketwatch.com, January is the busiest month for online dating when people are the most motivated to start their 2017 search for lasting love.
So, part of your game plan is to spread the word to friends, smile at everyone in the Starbucks line and check profiles and pictures on various apps and dating sites. Your job is to date.
A good first date is all about keeping your options open. You want to be fully present and engaged so you have an opportunity to assess who this person is and most importantly, whether you are open to going on a second date. And your date is doing the same.
There is a skill to making a good first impression. As you go on your dates, here are 7 tips to help you put your best foot forward. The rest is chemistry.
Watch your body language. Everyone knows that body language sends both conscious and unconscious messages. So, hold yourself in a way that is inviting. Sitting or walking close, with unfolded arms while leaning in and making good eye contact sends the message that you are interested and engaged.
Be a good listener too. Listening is a skill. Many of us are more focused on what we have to say, rather than on hearing what others are saying. Asking questions is the best way to show someone that you are interested in them and what they are sharing. Take time to be curious about the details and their accompanied feelings. Reflect back the emotional subtext of what they are telling you. They will notice the connected and positive experience they are having with you and you will make a lasting impression.
Don't be too controlling. Not many are attracted to people who seem rigid and tightly wound and need everything their way. There is a difference between expressing your needs and being pushy, fussy and inflexible.
Revealing too much. Some stories are better saved for when you know someone well enough, or never told at all. Too much, too soon can be interpreted as you having bad boundaries, judgment and a lot of issues.
Gossiping. Gossiping is just plain ugly and makes you look petty and immature. It can also be a sign that you may create a lot of drama around yourself.
Watch your alcohol intake. Drinking too much can raise a red flag. Some may question your judgment since they believe that you are trying to make your best impression. Also, it increases the possibility that you will have a hook up that night which may not be the best way to start this relationship.
Stay off your phone. Keep that thing in your purse or pocket, even when you are alone and feeling the urge to occupy yourself. Focus your full attention on your date. Having your face in your phone sends the message that you would rather be on your social media than on this date.
First dates are like interviews. You are deciding whether the person is worthy of a "call back" and so are they. So, don't rule anyone out before giving them a chance, and be sure to also give them a chance to see the real you.
Related
Popular in the Community