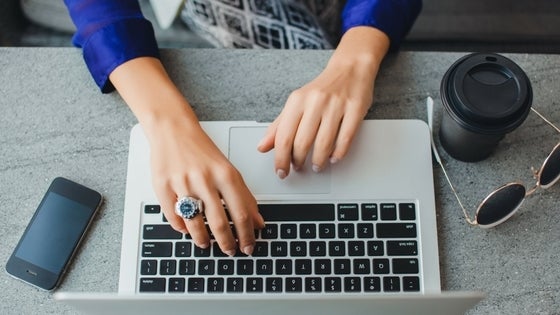 When it comes to developing your website, there are many different choices out there for entrepreneurs. Whilst bringing in an agency, developer or designer will help you build a suitable site, for many small business owners who are just starting out this can be prohibitively expensive.
In the past, you could find yourself in a catch-22 situation – needing a new website to promote your business and start making money, but lacking the money to get one built.
Now, with the advent of site-builder tools and platforms like Wix, Weebly, Squarespace, Go Daddy and Wordpress, - all of which provide out of the box website themes and easy-to-use drag and drop templates - the savvy small business owner, with a bit of training and tech know how, can build a pretty decent website for themselves.
When I was first setting up my jewellery business, I, like many others, chose this option too.
I brought myself a domain, set myself up with a snazzy new website using one of the pre-made themes, and felt pretty proud of myself – I was finally in business!
Sure, I was doing some social media marketing, driving traffic to my site, and beginning to get a few visitors, but still, no sales. I knew I had a viable product as I'd been selling at local markets, but for some reason, this wasn't translating to online sales.
Something just didn't add up.
The Real Problem With Website Development
What I eventually realised was that I, like many others, hadn't done the ground work needed develop a website that actually worked for my business. It might have looked great, but I'd failed to properly do the prep to make sure it functioned properly and to actually get the RIGHT people visiting my site - people who wanted to buy my products.
Luckily enough, help is at hand! I recently chatted to Vincent Piana of Fuzzbooster.
Vinny is a director at London-based digital agency Codastar, and has developed an online course: "The Website Formula to Success", which takes you step-by-step through the process of creating a successful website. Unlike many of the other courses out there which teach you purely the nuts and bolts of how to build yoursite, The Website Formula to Success is focused on generating sales and business enquiries.
I asked Vinny what, exactly, is needed to create a great website which will deliver these results.
"For a business to succeed, it needs far more than just a 'pretty' website," he explains. "Our course integrates essential knowledge on user behaviour, user experience, effective content, marketing techniques the top agencies use to "hook" the visitor to your website, reducing the need to investigate competitors, not having to compete excessively on price
Below, Vinny shares his 5 top tips to help you make a website which works hard for your business.
5 Tips To Make A Website That Actually Works
Whilst it's tempting to steam ahead, before you start on your site, you need to plan. Most people designing their own website first select a nice template they like and then start populating it as they go along. This is, in fact, is the worst thing you could do. If you fail to look at the bigger picture, and make your website with total "tunnel vision", the shortcomings will be enormous.
2. Investigate your competitors
Competitor analysis is key to making your website stand out in an increasingly crowded online marked. And when I say investigate, I mean really, really take the time to research your competitors. You should also take an in-depth look at other companies in other cities – they may not be your direct competitors, or even within your industry, but there is a lot that you can learn. Take notes, see what they are doing and see who is successful. In doing so, you'll understand the standards you need to achieve, as well as the various different marketing angles and content to include.
Sounds boring, right? Why should you prepare a brief if you're not going to hire a company to make your website? Making a brief will give you a strong blueprint, a road-map to follow, and will force you to take into account all the options that you need to consider. If you develop a brief which has your end goal in site, your website will be so much stronger than just evolving as you go along.
4. Understand User Experience and Marketing Techniques
User Experience is essentially looking at how visitors will use your website. When you understand and take into account their behaviour on the web, what makes them tick, how they like to experience a website and what content resonates with them, then you'll start converting visitors into those all-important sales. Without this knowledge, you'll be making a website only for yourself!
Credibility is essential in business, and Vincent goes into great details in the course about how to build your credibility. This is essential to build that all-important know-like-trust factor, and often a difficult thing to do when you are starting out and have no previous trading. That being said, there are steps that you can put into place, like developing a targeted PR plan, which will help boost your credibility from day one.
Now, it's over to you – is your website really working as hard as it could be for your business - Or is it time to take stock, do the groundwork and develop a site which is actually going to work for you?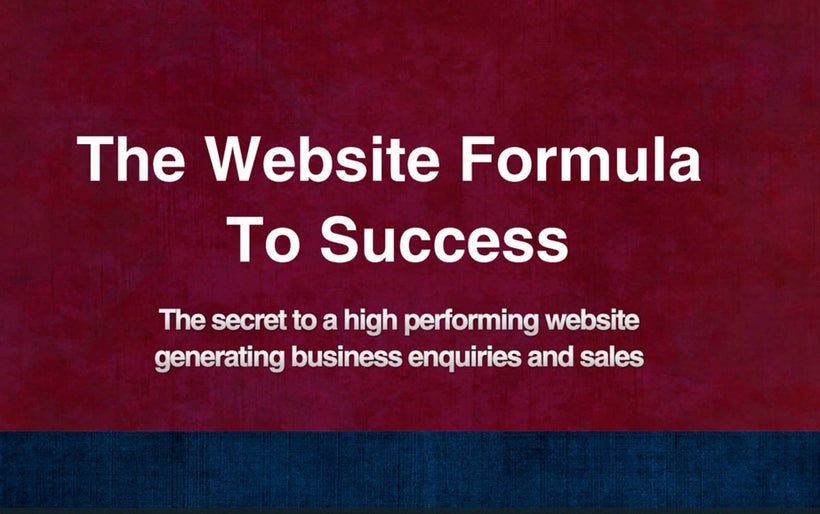 This post was published on the now-closed HuffPost Contributor platform. Contributors control their own work and posted freely to our site. If you need to flag this entry as abusive,
send us an email
.