What's the secret to healthy living? A good start would be by replacing negativity and any harmful elements in your life with positivity and beneficial, healthy options. Sounds easy, right? If it were, everyone would be in perfect mental and physical health.
By now, we all recognize the direct connection between mental and physical wellbeing. One impacts the other, for better and for worse. The question is how to achieve -- and maintain -- balance between our mind and body in today's fast-paced world, where stress is a top global health concern.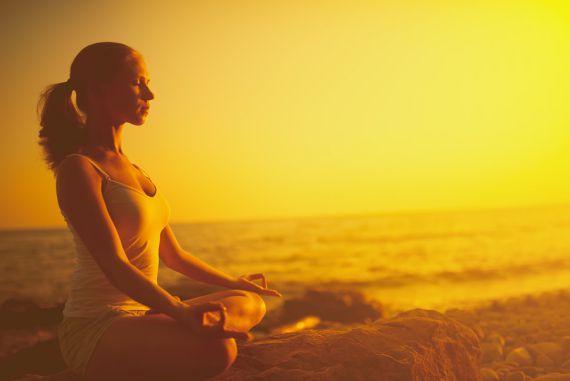 Approximately 1 in 75 people may experience panic disorder at some point throughout their lives, according to the National Institute of Mental Health. Mental health is such a top concern around the world today that the World Health Organization (WHO) and the World Bank Group (WGB) recently co-hosted an event in Washington, D.C. on the issue. The two-day conference focused on making mental health a global health and development priority.
International government and business leaders, technological innovators and health advocates and experts all discussed how to increase access to mental health services and improve the services themselves in primary care and community settings. According to the WHO, the economic consequence of disregarding mental health, i.e., not treating depression and anxiety disorders, costs the world $1 trillion a year. They state that for every $1 that is spent on treatments for mental health, governments could receive a return on investment of $4.
Healthy Mind, Healthy Body

In other words, prioritizing mental health is a vital part of promoting and achieving overall health. You don't have to be a global expert to invest in your own mental health. Simply recognizing the intimate relationship between the human body and mind goes a long way in successful treatment and preventative health care.
For instance, scientific research shows that a positive, self-empowering mindset not only greatly impacts how we feel, but also the way we move and how we live our daily lives. In turn, negative, self-limiting thoughts can be both mentally and physically crippling.
Exercise has been proven to nurture and strengthen both our mental and physical health. Scientific studies have shown that for those suffering from depression, exercise is an effective long-term alternative to medicine. Even if you aren't suffering from depression, exercise releases endorphins, which elevate our mood. The better you feel, the more likely you are to keep physically active. The more exercise and physical activities you do on a regular basis, the better physical and mental shape you will be in.
The bottom line: a healthy mind leads to a healthy body and vice versa. So be good to your mind and body; think about what you feed both of them. Be selective about what you expose them to on a daily basis. Adding value to your mind and body improves and sustains your over
Related