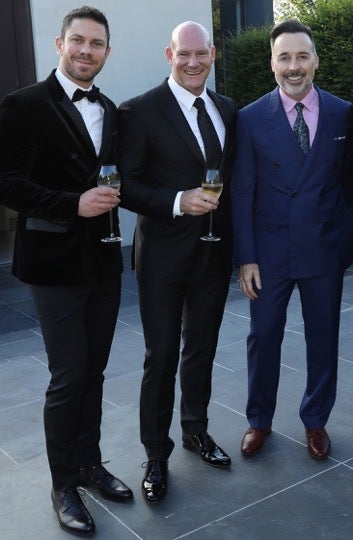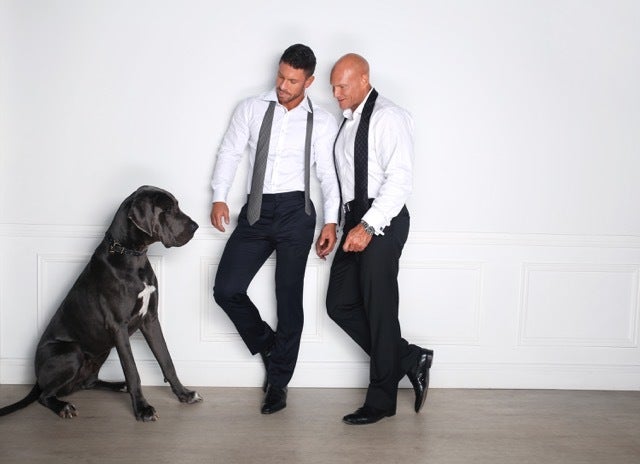 The latest phenomenon in men's style and fashion is the re-emergence of the well-groomed man. They even have a holiday to prove it! National Men's Grooming Day is celebrated on the third Friday of August each year by men who want to incorporate style and better grooming practices into their routine.
Whilst there are still grungy guys with that bad boy look, the most revered are those that are able to carry off the man bun or the heavy beard without seeming fussy. But underneath it all, they are more evolved than ever. Especially with skincare. Men are now taking this more seriously, because they want to look good. The difference between them and their girlfriends or wives is that they do it without the fuss.
In the search for the best skincare designed for the modern man, the appeal is for men who want an honest brand that is built on science and innovation. Men just won't stand for all the hype from the women's world of beauty. The key to a successful men's brand would have to be designed by men for men, like Christopher Glebatsas and Anthony McDonough. They have developed their own skincare line, Liquid Skin Care (Lqd®) to solve some common concerns like sensitive skin, acne and anti-aging . With a background in chemistry, McDonough realized the necessity to create the "perfect product" for himself and something he could recommend to his friends. Men's skin is different to womens; the outer layer is thicker and has a different chemical composition, it also ages differently due to testosterone levels. Add to that the daily assault of shaving, and men's skin ends up being drier and needing more hydrating ingredients. In the past most men's products were just repackaged women's ingredients.
Growing up playing sports in a beach town in Australia, McDonough noticed his skin had aged prematurely. Unfortunately all of the men's products on the market irritated his skin. He had a dream of one day finding a product that worked, without causing further irritation. Having a chemistry degree and a lifetime of marketing experience, 15 years later that dream turned into a reality and Lqd® was launched. Lqd® embodies a healthy lifestyle approach to having the best skin you can. Their 3 pillars for achieving great skin are a combination of diet, exercise and great skincare products. The founders are both the prime embodiment of their brand, with an impressive commitment to training for overall physical wellbeing. Their ironman physiques are the pinnacle of peak performance training.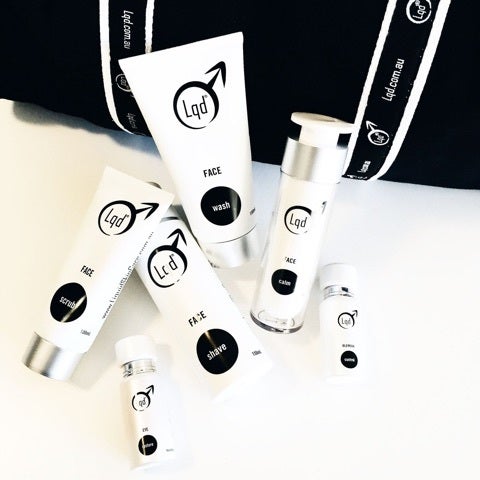 Lqd® was created to address common skincare issues around dryness, redness, breakouts and aging. It is targeted to fitness focused men who care about their appearance, specifically their skin. This Clinically developed cosmeceutical skin care utilizes the latest breakthroughs in skincare science. It includes anti-irritants, anti-oxidants, anti-inflamatory and anti-aging peptides to improve the health and appearance of men's skin. While the simple stylish packaging convey's a no fuss approach that men want, the sophistication of the range is in the high efficacy products and ingredients list. The whole range also leaves out all known skin irritants.
"It's not only what's in the formula – it's also what we left out"
With a love for animals, especially their dog, Spartacus, and a dedication to bringing forth not only the highest quality but also the highest ethical standing, they do not test their products on animals.
The high efficacy of the products is due to the active ingredients they chose, such as AHA's, BHA's, Anti-irritants and inflammatory agents as well as vitamins, anti-oxidants and anti-aging peptides which are all known to deliver tangible results.
This is why it was awarded the BEST SHAVING PRODUCT and BEST MOISTURISER in Australia by the Men's Health Grooming awards. But men are noticing that some of their favorite creams are being snatched by their women! The word is out and their best selling Eye Restore is getting great results for everyone.
The highlight of their brand's emergence was when they were chosen as the exclusive skin care sponsor for the recent UK London Fashion Week Men's event. This skyrocketed the brand to expand their loyal following on Social Media as well as their strong retail presence.
The popularity has caught the attention of celebrities such as David Furnish, LFWM's Ambassador, who said "Massive thanks to Lqd® Skin Care for their support of LFWM. Their commitment to quality and innovation in men's skin care sits beautifully alongside the same qualities of British Men's fashion."
A private dinner at the Berkshire home of Sir Elton John and his husband, David Furnish, with Lqd® Skin Care, was hosted for the fashion industry style makers as well as the international press.
The popularity of the brand is spreading across the globe, being now available at Harrods, U.K. Bloomingdales, US, and David Jones in Australia. Prior to this, the brand was built online.
The secret to having the best skin possible is finding the perfect balance of diet, training and skin care and Lqd® Skincare takes men's grooming to a whole new level.
Popular in the Community