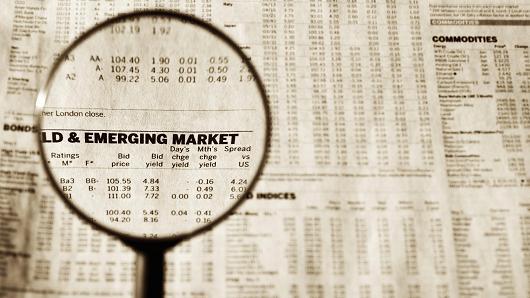 A lot of investors say that they'll back great ideas anywhere. But in most markets, building impactful businesses is a "chicken and egg" situation--investors say there are no good deals, and entrepreneurs say there's no capital.
This is the "Pioneer Gap," the period when entrepreneurs are the most vulnerable--you've taken the plunge, but haven't raised serious financing or don't have sufficient revenue to grow your ventures.
Entrepreneurship has the potential to transform society and spur dramatic social change, but the vast majority of mainstream capital goes to a small number of entrepreneurs in a few places. 51% of venture capital in the world goes to three U.S. states, and more startup investments happen each week in Silicon Valley than in each year in Africa. The "Pioneer Gap" isn't closing. How can we fix it?
Last month Village Capital launched VilCap Communities Global, a new initiative to support organizations worldwide provide resources to great entrepreneurs--regardless of their country or postal code. In mid-February, we gathered over 60 active investors in emerging markets in Amsterdam to discuss how to bridge the gap.
Strong on-the-ground intermediaries--accelerators, seed funds, and entrepreneur support organizations--are the critical leverage point we're focusing on. We launched a class of 11 Pioneer Communities--leading entrepreneur support organizations from cities from around the world. Spanning four continents, leaders came from places such as Guatemala, South Africa and Pakistan.
Each of these communities had an entrepreneurial leader building a strong intermediary to support entrepreneurs in their own country--by pairing big, game-changing ideas with their own region's particular strengths. Each is ready to take their efforts to the next level. By joining the VilCap Communities leadership class, they have each committed to providing three "Cs" for entrepreneurs back home.
First, community. Over the next year, each Community Leader will operate a formal program for entrepreneurs in their home community, with a specific focus on using competitive local assets and strengths to build great businesses. As one example, off-grid renewable energy in India has a market of 300 million people--hardly a niche product.
Second, capital. Fifty percent of the entire world's venture capital is invested in three US states. Each Community Leader has pre-committed at least $50,000 in investment capital to award to entrepreneurs in their home markets, through Village Capital's' unique peer-selected investment model. Our model puts the power of investment in the hands of the entrepreneurs themselves. Early results from the Global Accelerator Learning Initiative, a study managed by Emory University, show that peer-selected investment closes the capital gap for traditionally underserved entrepreneurs.
Finally, commentary. Each leader will gather data on entrepreneurs coming into their program and track long-term progress, with plans to share the results, along with specific design and intervention methods, with the rest of the group. By sharing best practices, we will discover broad patterns and uncover lessons about what works and what doesn't in helping bridge the Pioneer Gap.
A few of these broad patterns began to emerge just from the conversations in Amsterdam. We heard over and over that outside of capital-rich environments, the investor marketplace is confusing, opaque, and not functioning: there's no real "AngelList" for companies in emerging markets, so investors continue to struggle with identifying the best entrepreneurs. Second, intermediary organizations - while of varying quality - can bridge that pioneer gap, but they need more support. One investor at the conference even proposed an "early-stage tithe" - everyone serious about impact investing should tithe anywhere from 1% or 10% of their investment dollar to seed-stage ecosystem building activities -- with the expectation that it will be repaid many times over.
The first class of VilCap Communities Leaders represent the promise of intermediary organizations that work, and that do the hard work to connect entrepreneurs with investors, and vice versa. We can close the "Pioneer Gap" by empowering communities with the network, capital and best practices they need to join the next generation of thriving markets.
Related
Popular in the Community