The dynamics of the workforce are undergoing huge changes right now. The latest studies show that:
You've probably heard the term "war on talent." People in human resources have been talking about it for a decade. Well, that time is really here now. However, I'd like to challenge us to change the vocabulary around this. War has such a negative connotation.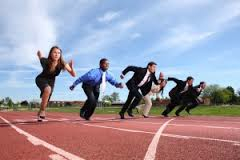 The "Race for Talent" more aptly describes what we are facing now. Companies need strategies that will attract, develop, and retain top talent. The ones that do this well will clearly be the winners.
So the big question is: how to do this?
We're starting to see a shift from solely profit driven to purpose driven companies. There are three important reasons and perspectives for this:

1.Shareholders: There is over a decade of research showing that companies who invest in their employees, the corporate culture, and have a bigger purpose have higher profits making this good for the business, good for the employees, and good for the shareholders.
2.Customers: The market is changing. Transparency is inevitable. Trust is the new currency and customers want to support companies that they believe in and that are doing business in an ethical manner that is sustainable, not damaging, to our planet. They want a unique experience and by delivering this, it removes you from the competitive mindset that can turn a company into simply a commodity.
3.Employees: the Millennium group in particular, are becoming more interested in finding a company that gives them purpose versus just a paycheck. People want to feel like what they do matters -- it's a basic human need and many employees no longer willing to compromise their lives for just money.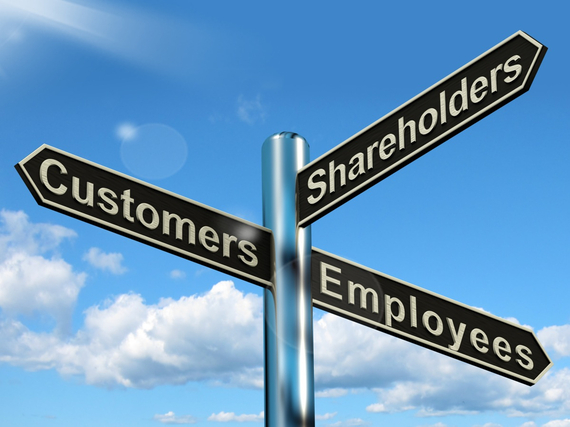 Leaders who understand these trends are taking proactive actions with their companies to create a highly attractive workplace. For example, they are giving more flexibility and freedom with working hours and locations -- as long as the employees objectives are met, they get the autonomy to get the job done.
Progressive leaders are creating fun working environments. Googleplex looks like a playground for grownups. They are recognizing the accomplishments of their employees and collaboration is becoming more prevalent.
These companies have a higher purpose that goes far beyond profits. The purpose emotionally connects both internally to the employees and externally to their customers, which in turn creates higher loyalty and dedication. With TOMS, the shoes are just a means to an end in that they are making a huge positive impact in the lives of people in need -- in a fun way that means something!
The foundation to building an amazing company is to find the higher purpose for that business -- it is knowing why you do what you do. When this is communicated effectively, the business will become highly attractive to top talent and give employees a reason to stay. Those great employees, plus the bigger purpose, will attract even more customers, sending the business into an upward spiral of growth and positive impact. And this is the secret to how you can win the race for talent!
Related
Popular in the Community