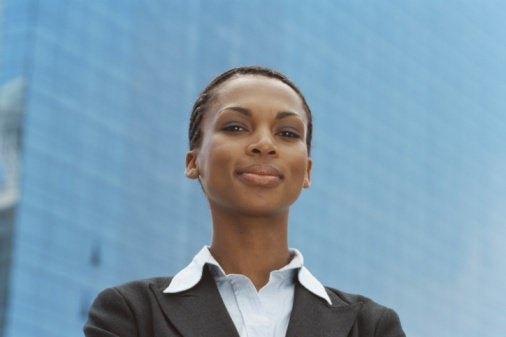 I am pleased to introduce my good friend, Mike Koenigs, as a guest contributor on my blog this week. Mike is an extraordinary marketing expert who helps authors, experts and speakers build their platforms to achieve higher levels of success.
The most important thing that you can do to build your platform, get media attention, score a book deal, and ultimately, sell your product or service, is to gather effective customer testimonials and proof that what you're offering actually works. Whether your content is about relationships, financial success, weight loss or peak performance, you need great testimonials to prove that your system produces extraordinary results for ordinary people.
The power of testimonials lies in our basic human nature, our inclination to seek leaders and solutions to our problems. Simply put, we do things that we see other people doing, particularly when those people demonstrate that they've successfully achieved a desirable goal.
That's called "social proof" and it's an incredibly powerful way to influence people.
Exceptional testimonials don't just prove that what you're offering produces the results your customers desire, they also turn you and your "ordinary" clients into superstars. Plus, publishers love them!
I learned the importance of testimonials the hard way, thanks to a mistake that cost me $10 million over ten years. Throughout my career, I've been fortunate to help big brands like Sony, Columbia, Tri-Star, BMW, Warner Brothers, Mazda, Domino's Pizza, and General Mills take their marketing into the 21st century. Unfortunately, in my early days I forgot to collect client testimonials to prove that my own services delivered the results I was promising. For that I paid a high price, both in time--months spent selling my services to potential new clients -- and in countless missed opportunities that could have multiplied my bottom line -- with NO EXTRA WORK.
Determined to remedy my error and kick my own marketing into high gear, I've since spent many hours studying testimonials, watching infomercials, reading books and through years of trial and error, developing a formula for collecting highly effective customer testimonials. That formula has brought me and my clients tremendous success -- to the tune of many millions of dollars.
In fact, Brian Tracy, the Tony Robbins Companies and many other thought leaders have adapted my formula and continue to use it themselves.
I'd like to share it with you so you can avoid the frustration and failure I experienced.
Working with authors, it's clear that the most common mistake they make is not collecting quality testimonials, social proof or setting up an effective marketing system from the start. As I've experienced firsthand, it's a mistake that can literally cost you your career.
The step-by-step testimonial formula I use for my business and my clients, which is laid out in detail in the "How To Make A Perfect Testimonial" guide that you can download below, works in any business, any personal development product, any coaching, any spiritual practice, etc.
The basic principles behind my formula are simple.
Your testimonials should:
Focus on ordinary people with ordinary problems who get extraordinary results quickly and easily without adjusting a huge amount of their lifestyle; and
Answer three questions:
Is it easy?
Does it work?
Can I do it?
(Sound familiar? Those are the same questions cosmetics direct marketer Mary Kay insisted every customer needs to have answered to be persuaded to buy.)
My "How To Make A Perfect Testimonial" guide includes everything you need to gather top-notch testimonials, including the ideal length of your testimonials, the three critical components of highly effective testimonials, as well as a template and release form you can quickly adapt to your needs.
Download my in-depth testimonial guide free here.
Even if you don't need it for yourself, be sure to pass it along to colleagues and friends. You'll be the first person they invite to the party after they sign a six-figure book deal!
Arielle Ford has launched the careers of many NY Times bestselling authors including Deepak Chopra, Jack Canfield, Mark Victor Hansen, Neale Donald Walsch & Debbie Ford. She is a former book publicist, literary agent and the author of seven books. To learn how to get started writing a book please visit: www.HowToWriteMyBook.com
REAL LIFE. REAL NEWS. REAL VOICES.
Help us tell more of the stories that matter from voices that too often remain unheard.