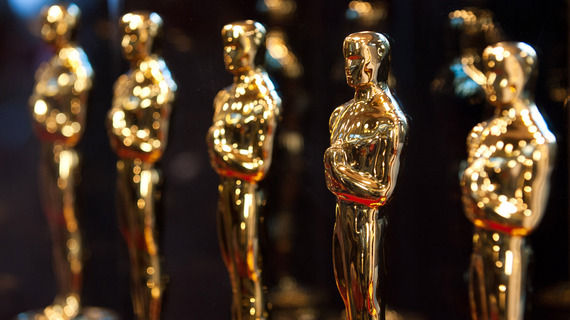 A story is only as good as the depth of its characters.

Great storytelling -- whether it's a new play, a television spot or a speech -- is all about creating an emotional connection with the audience. Storytelling is elevated by great writers and great storytellers.

Since we're smack in the middle of awards season and the Oscars are less than a week away, I figured there was no time like the present to dig a little deeper into the art of how we connect with story and character. And to do that, I consulted the experts: veteran professionals in the entertainment business that know first-hand how to identify great stories and activate those stories with compelling storytellers. The consulted experts includes award-winning film, television and theatre producers who seek out and produce engaging stories; an established casting director whose job is to discover and identify amazing talent; and a leading research specialist that analyzes consumer feedback for all forms of entertainment properties. These are the folks who work behind-the-scenes orchestrating the stories that make us laugh, cry, and sit at the edge of our seats.
I asked them to complete the following sentence: Great storytellers have the unique ability to..." The responses I received were diverse, though a consistent theme was the storyteller's ability to induce empathy from their audience compounded by the sense that a story's time has come and its message is ripe for an audience -- an undeniably powerful combination referenced by many. Below are excerpts from some of the experts I consulted. I encourage you to read the thoughts below and, as you watch the winners accept their awards on Sunday, consider what their unique storytelling abilities might be and how those abilities may have contributed to the gravitational pull of their stories.
Jordan Roth
Jujamcyn Theatres, President
Culturalist, CEO/Founder
"Great storytellers have the unique ability to tell a story that needs to be told, in a way we've never felt it told before, by someone who needs to tell it."
Robyn Goodman
Aged In Wood Productions, Producer
"Great storytellers have the unique ability to weave a spell around their [audience] with authenticity, humor, imagination and a burning desire to communicate something essential about their humanity. The most successful are able to capture the zeitgeist and make us feel that they have crawled inside our own moral, emotional and intellectual struggles. Narcissists and agoraphobics welcome."
Julie Oh
The Weinstein Company, Vice President (Production & Development)
"Great storytellers have the unique ability to introduce you to characters that transcend the story and stay with you for the rest of your life. Their quirks, their bravery, and their experiences inspire you to think differently and look at life through a greater lens. Great characters truly become a part of your being."
Sara Isaacson
Isaacson and Souliere Casting, Casting Director
"Great storytellers have the unique ability to match great writing with the right actor at the right time. There are a lot of great actors, but finding the right actor for the right role at exactly the right time is magical. It's rare. As a casting director, we see hundreds and most times thousands of actors when casting the series regular roles for a pilot. Part of my job is to bring forth actors that can tell our specific story and help create the world that we are establishing. When we meet an actor that lives in our world and gives breath to a character at the same time? Our job here is done."
Gary Faber
ERm, CEO
"Great storytellers have the unique ability to connect and relate to their audience. They can make an audience consider a character's choices and contemplate those choices' consequences. When you successfully make an audience ask themselves, "What would I have done?" or have an audience share an emotion with your character, then you're taking a personal, human experience, and making it universal - and that is the magic that a great storyteller can wield."
Scott Sanders
Scott Sanders Productions, President/CEO
"Great storytellers have the unique ability to engage their audience quickly and continue to hold their attention. Just think of children, one of the toughest audiences out there. 'Once upon a time...' proved to be a perfect way to introduce a wide range of narrative in fairy tales and folk tales. The phrase immediately grabbed the listener's interest, then kept them wanting for more. Today, the only way for a show, or any form of content to stand out and appear intriguing, especially compared to its competition, is in its ability to tell a unique story."
What do you think? How would you complete the sentence?
REAL LIFE. REAL NEWS. REAL VOICES.
Help us tell more of the stories that matter from voices that too often remain unheard.