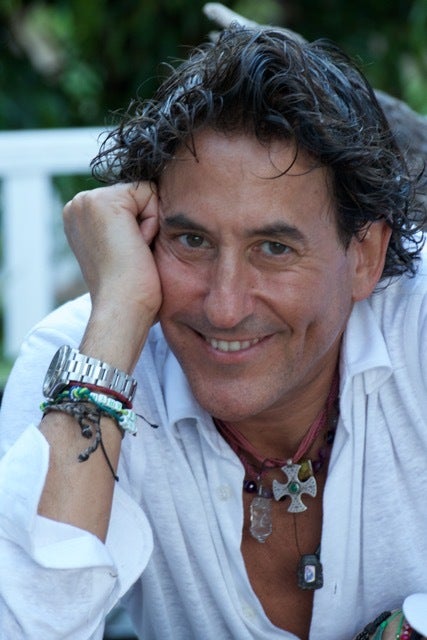 As in Guinness World Records
What is it that inspires this aristocratic and high flying entrepreneur to cross the Atlantic? To leave Rome and to arrive in New York in his tiny jet ski after never ending hours of solitude and during 64 days of sailing. He would spend 14 hours standing up whilst being pummelled by the force of the waves time and again. An almost impossible challenge that has been attempted by many sportsmen. An extreme experience in a vessel of 8 feet in length. But above all, thanks to this extraordinary feat, he could fly his beloved Spanish flag before the Statue of Liberty.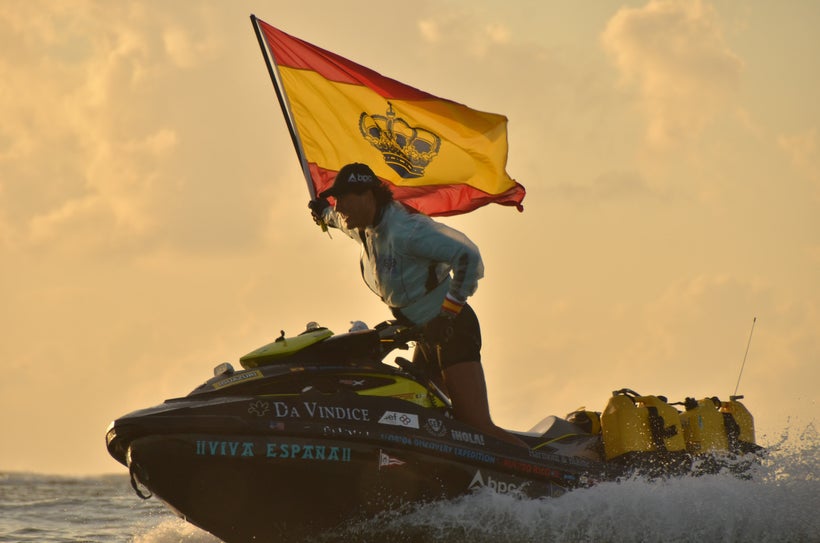 "The belief in struggling to better yourself and to make any necessary sacrifices. What it means to stand up to adversity, and to live life, sailing the high seas, in freedom and with honour".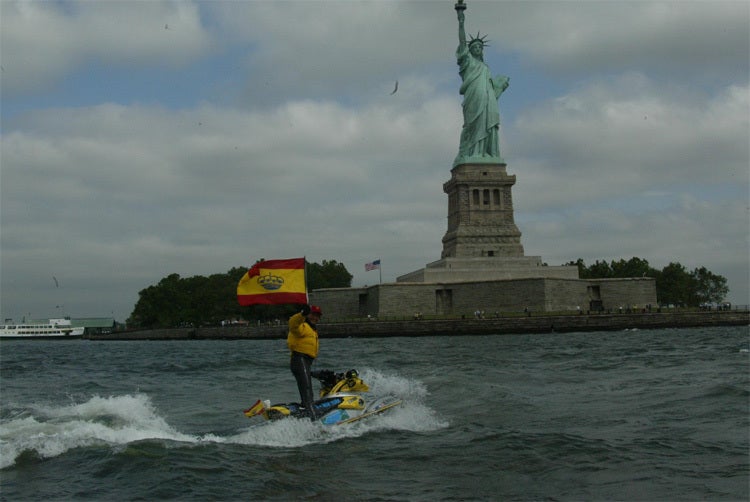 But of what good would the human race be if we didn't have these individuals with this tremendous spirit of adventure and conquest, who aspire to achieve these incredible feats just as the great colonisers did?
Initially, Alvaro de Marichalar y Saenz de Tejada was a flight navigator, an air pilot, but an accident put paid to his career as a fighting pilot. Now this maritime navigator tells us of his passion for the sea, which has made him undertake no less than 39 expeditions around the world.
I met him in an art gallery in Upper East Side in New York and I immediately introduced myself and said that I would like to do an interview with him. I remember that I was impressed by his height, his strong constitution and his formal education.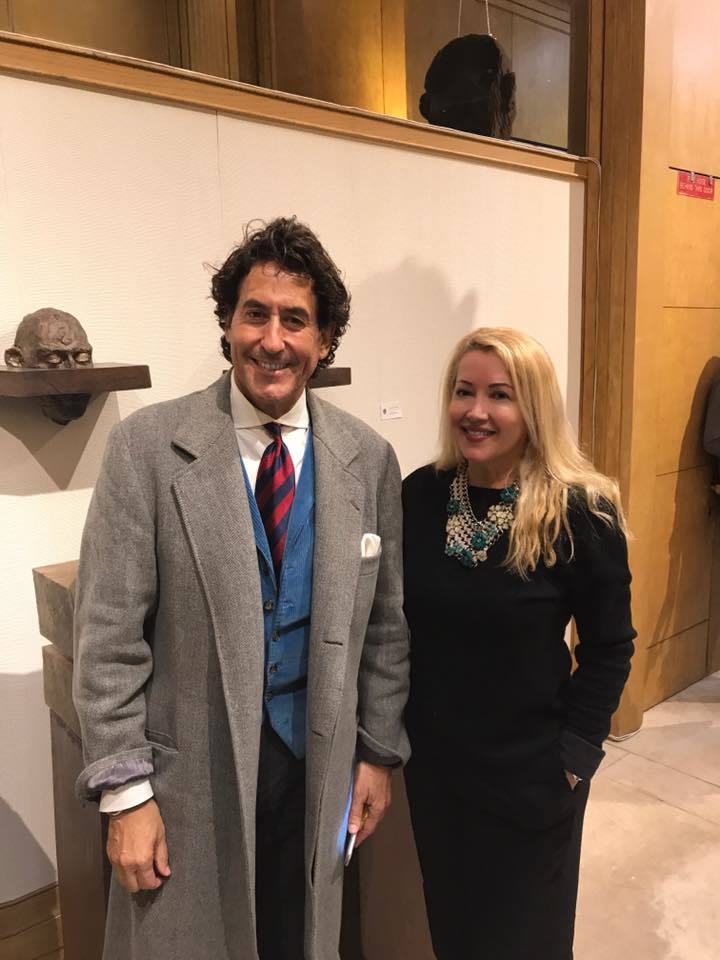 His ancestor was the Spanish explorer and conquistador Tristán de Luna y Arellano, who founded the First City in the United States, Pensacola, Florida, in 1559. He is a descendent of Saint Francisco Xavier, of Don Diego Lópe de Haro (Knight of Vizcaya and Founder of Bilbao), and of the Kings of Navarra.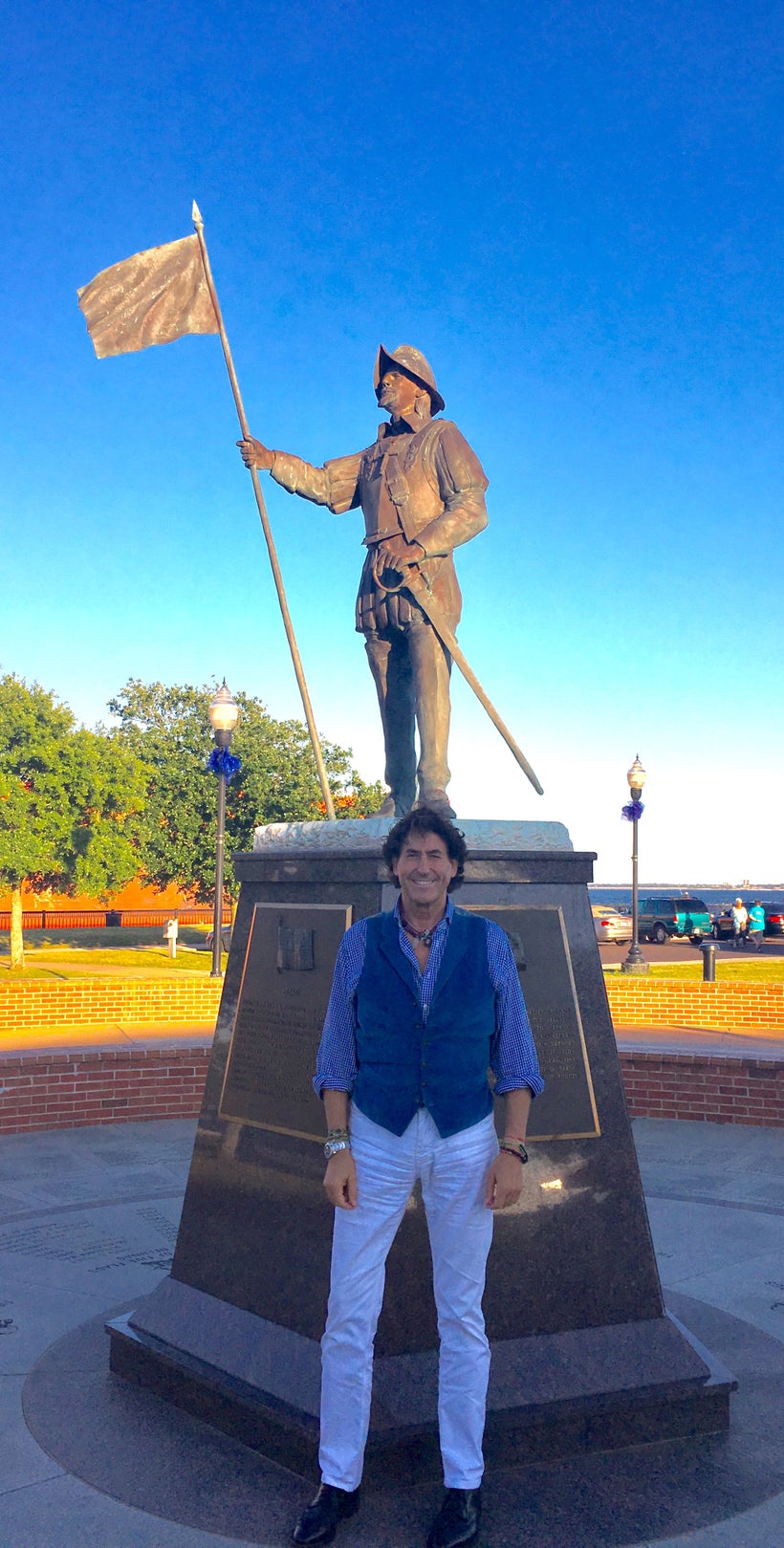 "De casta le viene al galgo" – It's in the genes – as the Spanish saying goes!
Expeditions such has Hong Kong to Tokyo, Formentera to Odessa, and the astonishing feat that was Rome to New York in 2002 to commemorate the fifth centenary of Cristopher Columbus' last voyage to America.
His next trip around the world is scheduled for 2019 to commemorate the fifth centenary of the Magellan/Elcano expedition which was successfully completed in 1519.
MP: How do you prepare yourself, both physically and mentally, for these very complicated expeditions?
AM: I try to keep fit all year round, mainly by a regime of drinking a lot of water every day, eating healthily, not smoking, not drinking alcohol and walking for at least an hour and a half every day.
Four weeks before each expedition I go through a very rigorous and tough training programme which then helps me to go through voyages sailing 14 hours non-stop, being on my feet for 100% of the time, well, these are things I have to deal with on each expedition.
Anyway, the most important is the psychological preparation: if you are really motivated, the body will put up with, and deal with, whatever is necessary.
MP: What is the most difficult sea to sail in, according to your experience?
AM: There are surprises and particular problems and issues in all latitudes. Maybe the Black Sea is the most dangerous place that I have sailed in.
Also the Formosa Strait, sometimes called Taiwan Strait, (between China and Taiwan) and the English Channel that separates France from England; these are very difficult trips.
Also the Golf of Leon; the South of Italy; the Greek Islands when the Maritime wind is blowing; the Sicilian Chanel; the Interior Sea in Japan with its incredible currents; the Straits of Gibraltar, and many other places where the sea demands the most of you.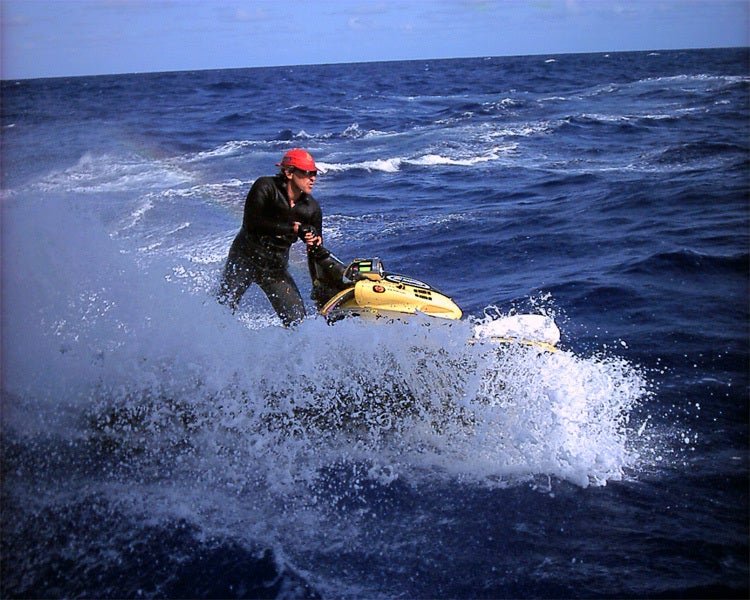 MP: Have you ever felt close to death?
AM: Often! – not only at sea, but also on land!
Life is a gift from God and this is something you must be aware of and feel in order to act accordingly. We must be aware that we are all small and helpless castaways in the journey of life. Therefore we must give thanks to God every day for having given us that extra special day to feel the unique power and the strength of His Creation.
MP: There are practical issues that are unknown to your followers and admirers, for example, how do you sleep, do you need any special foods, who is actually there filming your adventures, and what will happen if you become ill?
AM: Normally I travel without any sort of help, either on the sea or on land.
Out of the 39 expeditions I have undertaken in my life up until now, I have only had to rely on the help of another vessel on three occasions. In the remaining 36 occasions, I sailed alone, in total and rigorous solitude.
I sail with four extra drums of fuel which are firmly attached to the sides of my small vessel. In this way I can cover 150 nautical miles (about 280 km). This is the maximum distance that I can travel between expeditions and this is what I have to bear in mind when I prepare my excursions.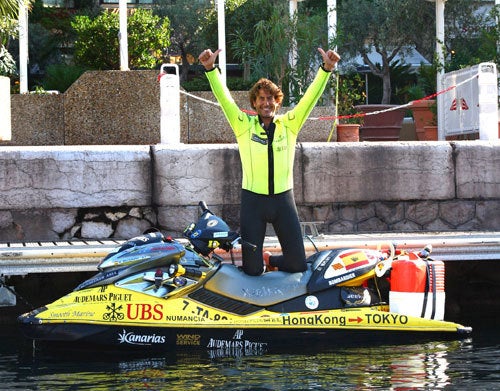 Whenever I stop to refuel I also stock up with food and water, and I also make any necessary repairs to my boat. I often take advantage of the situation to sleep on land, in the port even though I am used to sleeping whilst drifting on the high seas in my small vessel when it is necessary. I record everything on my small video cameras, which I always have on board with me.
If I get ill, I just grin and bear it (there's nothing else I can do!) and I try to treat myself when ashore as best I can. The biggest problem is the infections that occur in the many wounds and cuts that I suffer whilst sailing, and which take a lot of time to heal since my skin is always damp or wet. The sea water in the ports is normally badly contaminated and this will quickly cause any wounds to become infected, above all on my feet, since they are in permanent contact with the water.
MP: Tell me about your next big adventure, which will be in 2019 and which will commemorate the 5th centenary of the expedition of Magallen/Elcano.
AM: I want to sail around the world following the footsteps of the historical trial of the first people to travel around the planet: these heroes took part in the Spanish expeditions led by the Portuguese leader Magallanes and which Juan Sebastián de Elcano completed from the Philippines onwards. They set sail in 1519. That is why I want to set sail, five centuries later, from the same port (Seville), on the same day that they set sail in 1519, that is, the 20th September.
My objective is to try to sail around the world and return to Seville – whenever, that is, God willing.
MP: Finally, what was it that made you want to sail and what is the message that Alvaro de Marichalar wants to give to the world with these extremely dangerous explorations?
AM: First of all, I am driven by my love of the sea. It helps me to feel myself close to God's creation in the most direct and intense manner. Unique. I love to share my experience with others with my documentaries, my books and my conferences. And to be able to carry the flag of my country, Spain, all over the world with me, this has been my "ANIMA", my inspiration, since 1982.
Honouring our countrymen, who risked their lives at sea, in order to bring Spain and our Christian civilisation far across the ocean's blue horizon, this inspires me and gives me strength.
To be able to break records, and to establish new world records in the name of Spanish sport.
To talk about, and to respect, the sea, to denounce toxic waste, illegal fishing…the sea is being used as a great big dustbin!
To convince the world about the moral and physical benefits that a healthy life style will bring to us all.
The advantage and blessing that you experience when you know how to respect yourself.
All this inspires me in the same way as being able to honour principles and values, such as the belief in struggling to better yourself, and to make the necessary sacrifices.
"The meaning of standing up against adversity, and to live life, sailing the high seas, with freedom and honour."
Calling all HuffPost superfans!
Sign up for membership to become a founding member and help shape HuffPost's next chapter
This post was published on the now-closed HuffPost Contributor platform. Contributors control their own work and posted freely to our site. If you need to flag this entry as abusive,
send us an email
.