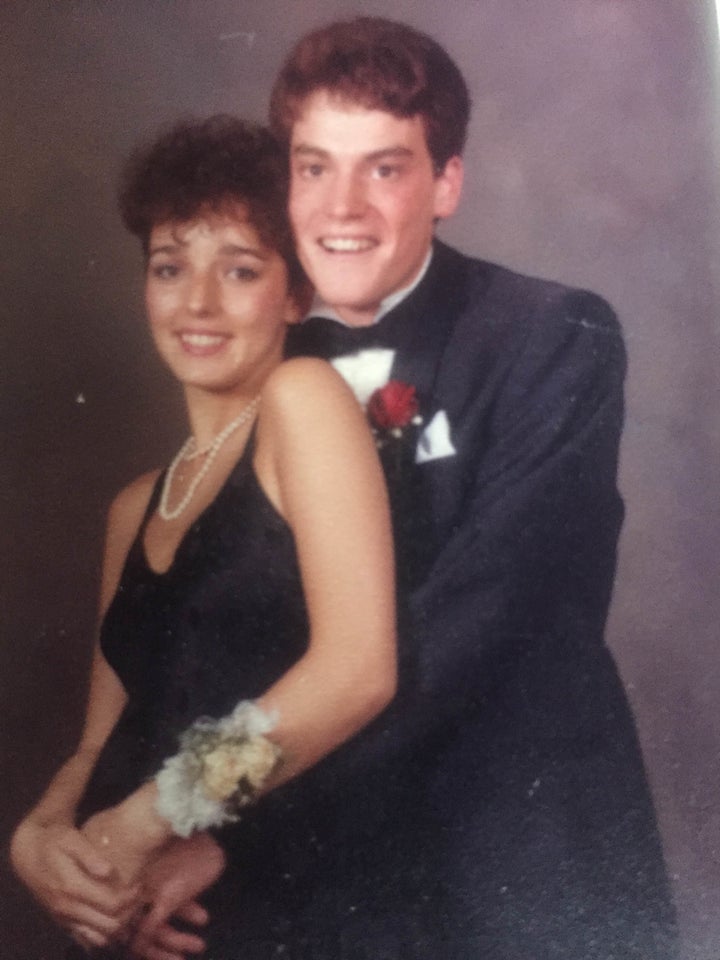 Huff/Post50 is always a little curious about why some couples split apart and others stick together like glue. But we are especially interested in those couples who met when they were kids and are now measuring their love in decades. We found a few of these couples, and asked them to share their secrets:
1. Keep fighting. (At least you're still talking.) And don't forget to have sex.
Debra (52) and Adam Silbar (51) of Topanga, CA., met when she was 17 and he was 15. They have been married for 28 years and have two sons, ages 20 and 15.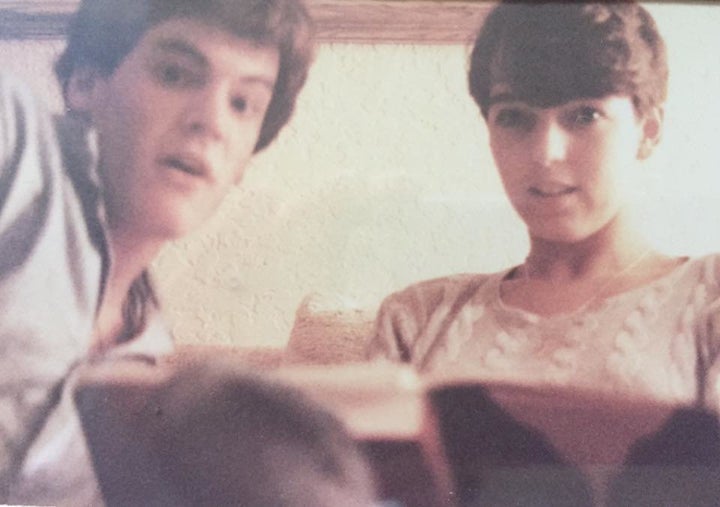 The Silbars met in high school in Newport Beach, CA. when Adam was a sophomore and Debra, a senior. They were in Drama class together and just for the fun of it, she jumped into his improv scene to rattle him. "I think I probably said something obscene," Debra recalls. She had never met him before but remembers thinking he had a "cute Kentucky accent" and kind of liked that he was dressed in plaid shirts (and a fringe vest) -- very unlike all her surfer friends.  He rode around town on a moped; she drove a 1965 Jaguar. But opposites attract and the two became friends. She even took Adam for his driver's test. 
They moved to Los Angeles together after Adam graduated high school for him to pursue an acting career and she worked in the fashion industry. Adam landed the role as the understudy for Matthew Broderick in Biloxi Blues on Broadway and moved to New York for two years. Debra's job took her to New York about four times a year and the relationship stayed alive.
How well do they get along? "Oh please! We fight about almost everything," says Debra. They continue to be opposites attracted to one another. He is a Republican; she, a Democrat. He loves Billy Joel and she says, "Well, let's just say that I don't."
"We fight about whatever investment he wants to make next to how green beans should be cooked. I've never met any other couple who argues more than us. I'm guessing most of our family and friends would agree."
So what's their secret to a long marriage? "Arguing, really," said Debra, adding, "but stay current in your arguments." No fair bringing up past slights.
Adam adds, "Keep having sex because marriage without sex is not a marriage." Go away at least once a month just the two of you, he said, no kids, no friends, just you two. And have sex.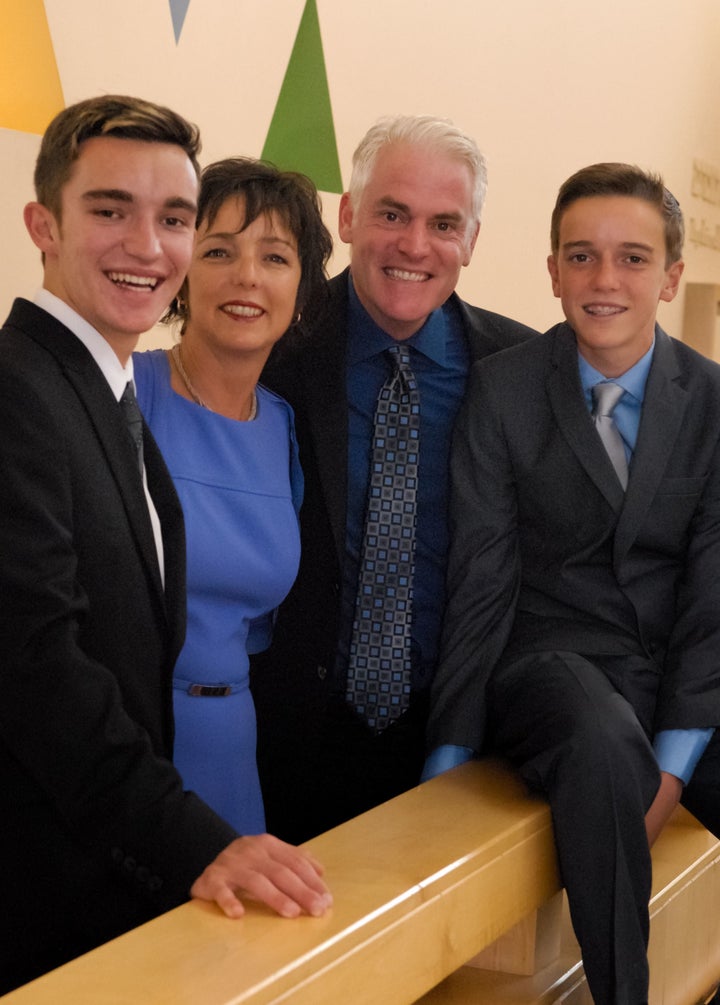 2. Just hang on tight for the ride!
Joy (51) and Bob (55) Czubiak of Los Angeles, met when she was 17 and he was 20. They have been married for 35 years and have two children, ages 25 and 22.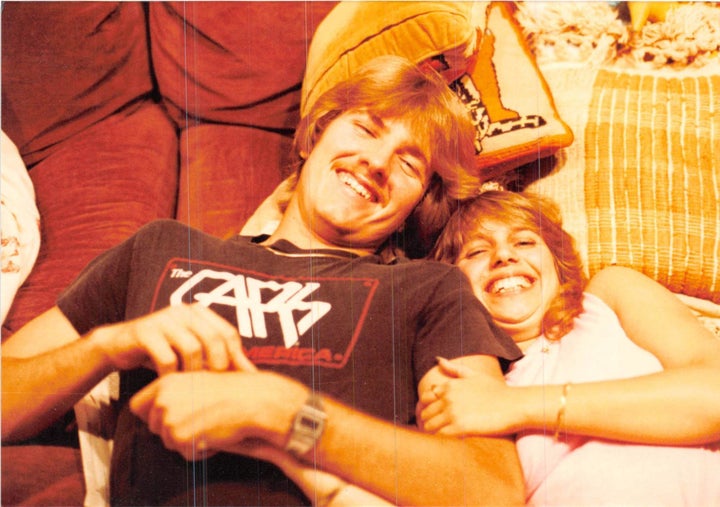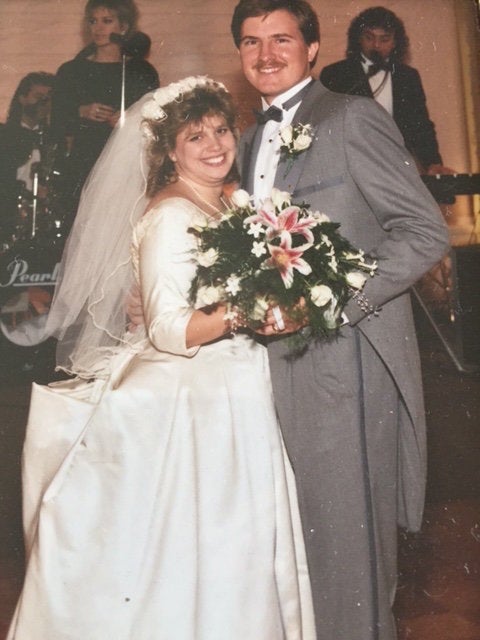 Joy was a high school senior working part-time in a movie theater in the winter of 1981. Bob was friends with the theater assistant manager and frequently came by to hang out. One night, Joy asked him to join her at a party. At first he declined, but she persisted.  
"I remember that night like it was yesterday," said Joy, "but most importantly I remember our first kiss ... that kiss was the moment that I knew I was going to marry him! 35 years later and still madly love!!!!!
"We of course have been through a lot -- changing careers, new homes, construction projects, financial hardships, deaths, health issues and all the challenges that life throws at you, but through it all we have held onto each other and weathered the storms!" Joy said.
"I think we always are working together -- like good teammates! We are there for each other. Bob is in a Barbershop chorus (Masters of Harmony); I tell people that I don't sing but I am the best audience member around. We don't have to do everything alike, and we are always open to trying new things (like the tandem bike we just bought). I could never imagine sharing my love or my life with any other man."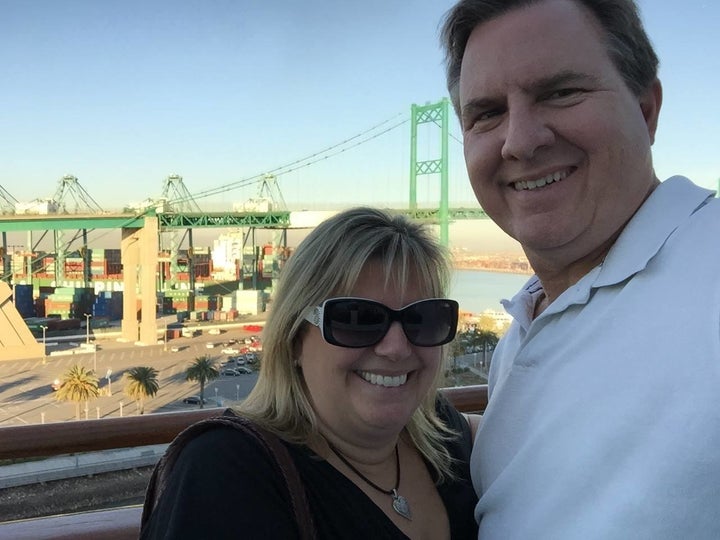 3. Accept that life comes with some funny twists.
Alan (62) and Harriett Zeitlin (58) of Los Angeles met when she was 15 and he was 19. They have been married for 37 years (together for 43) and have three children ranging in age from 26 to 36.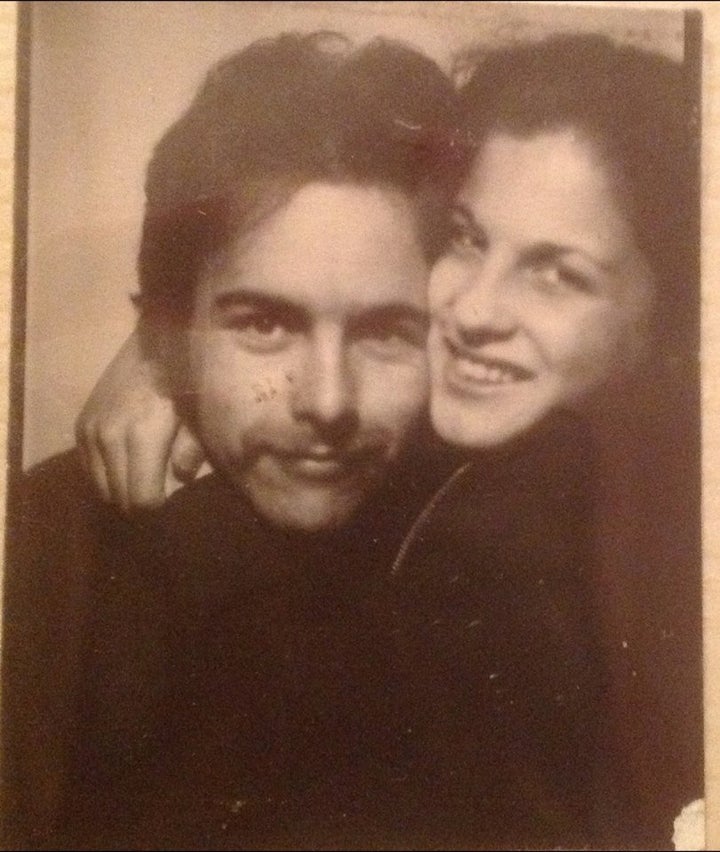 Nineteen-year-old Alan was on the high school baseball field at batting practice when he spotted a girl playing tennis on the adjacent court. He walloped a ball over to the court so that he could introduce himself and ask her out on a date. Nope, it wasn't Harriett. It was Harriett's best friend Caren, who politely declined Alan's overture but told him that she knew the perfect girl for him. And that was Harriett.
They went to a Dodger game on their first date, followed by a series of double dates with friends. Both Jewish, they became engaged on erev Rosh Hashonah, the start of the Jewish new year. Alan became the successful owner of an Insurance agency and initially Harriett was a stay-at-home wife and mother. She eventually returned to the workforce and is now the director of development for Hadassah, covering 14 states. 
But their jobs aren't everything, notes Harriett. "It's important to do things that each partner is interested in. Interests lead to good conversations," she said. And yes, they are still friends with matchmaker Caren (and her husband).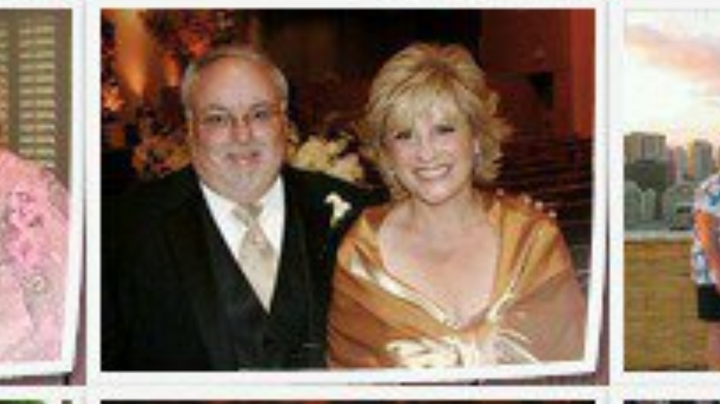 4. Let's hear it for rocky starts and smooth finishes.
Rachel (81) and Fidel (81) Barron of Tennessee met in high school and married when they were 18. They have been married for 63 years and have three daughters ranging in age from 54 to 62.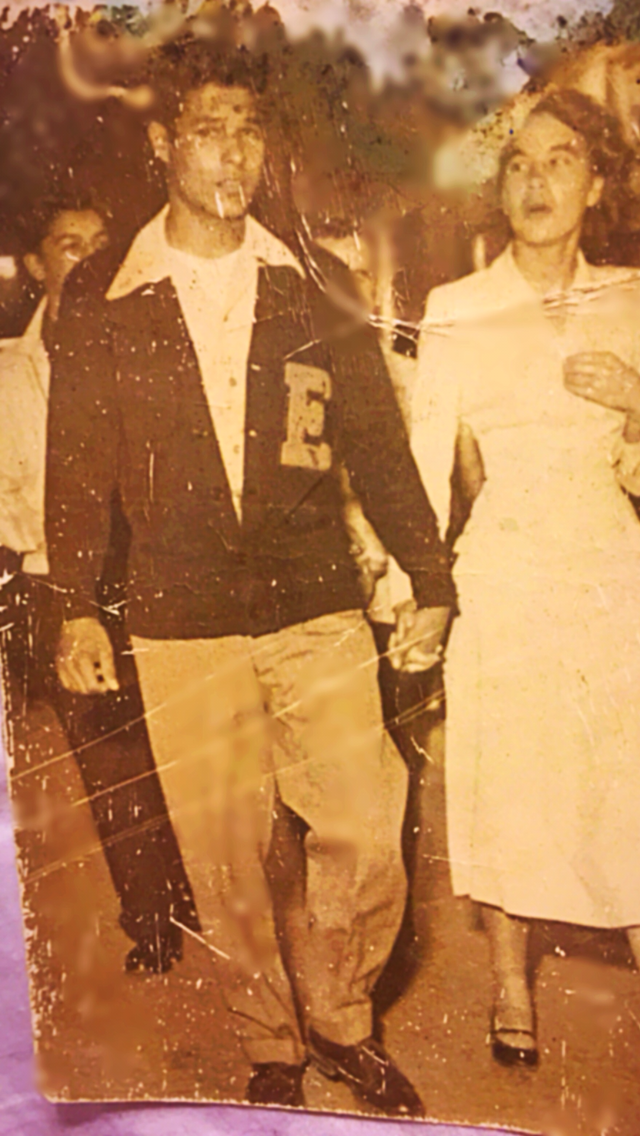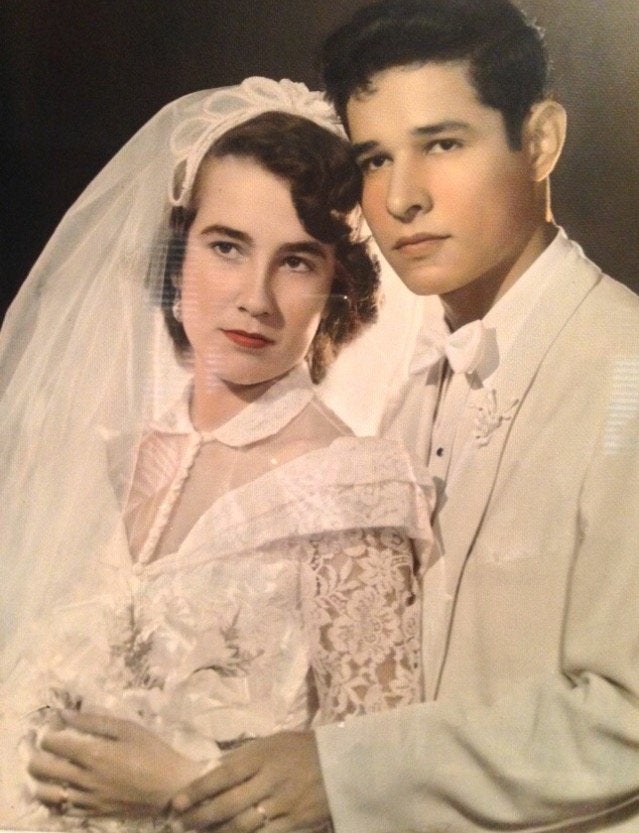 Little did the teenage Rachel know that Fidel was the pen behind the love notes she was getting from another boy (ala Cyrano de Bergerac). She only knew that Fidel was the boy she'd pass in the hallways of El Paso (Texas) High School who had the most mysterious dark eyes she had ever seen. He, on the other hand, thought she was stuck up. Her family was well-known in El Paso -- Torres Street is where her family grocery store used to be as well as the church her mother founded. Her father was a community leader credited with bringing water and electricity to the area.
But any feelings of intimidation that Fidel felt quickly dissipated when they started dating. He got a part-time job as a "soda jerk" to afford to take her to the movies and lunch on Sundays. And to pick her up in style, he would try to borrow a car. 
They married at 18, worked hard (he as a manager for the El Paso Gas Company and she for the Credit Bureau of El Paso and then the YMCA), and credit their faith in God with the success of their lives. "Throughout our lives we have attended church and stayed close to God," said Rachel. "We have stayed in love and remain happy and devoted to each other." After Fidel suffered a stroke in 1999, he and Rachel moved to Tennessee to be near their eldest daughter.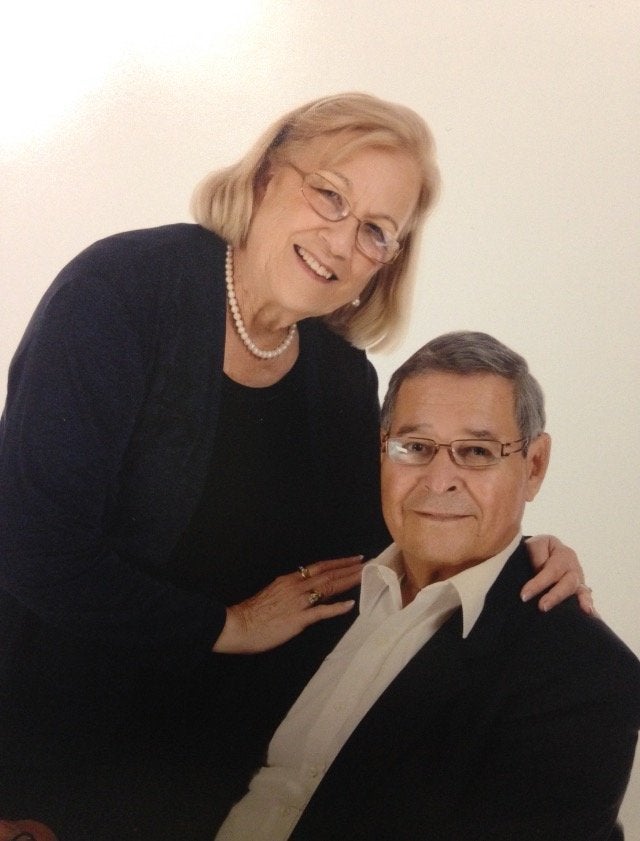 5. Commit to the marriage as much as the person you are marrying. And then there's Alice Cooper.
Glenn (61) and Barbara (60) Anderson of Connecticut got married when she was 17 and he was 18. They have been married for 43 years and have seven children ranging in age from 20 to 42.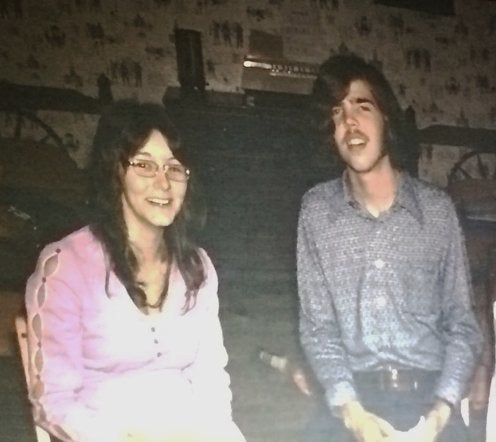 Glenn and Barbara met at the G.E.M. Department store in Hyattsville, MD where they both were working in February 1972. Their first date was to an Alice Cooper concert at a roller rink in Virginia where the tickets were $5. They were married months later despite everyone telling them what a bad idea it was to marry so young.
"We were told we'd never make it. Well, we have ... We have seven beautiful, successful children ages 20-42. Our four youngest are adopted from China," says Barbara.
Their secret is simple, she said. "When we said 'I do,' we meant it. For life. We were babies having a baby, but we meant it. Have we struggled? Absolutely!!! Do we fight? Yes! Are there times we wanted to go our separate ways? You betcha. But we are committed to each other. With all our idiosyncrasies, all of failures, we love each other deeply." She added, "As Christians, our faith in God comes first, and because of that, we have faith in each other. Forever."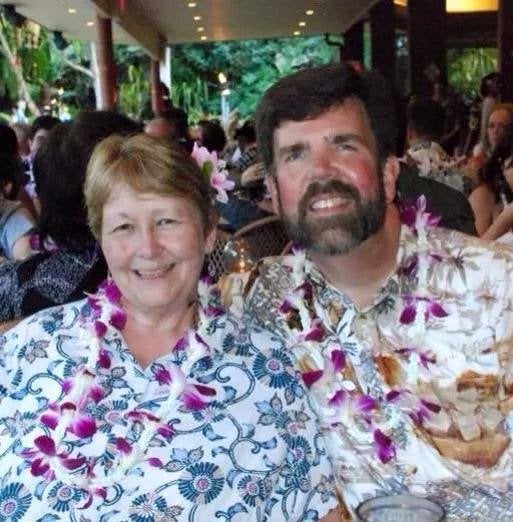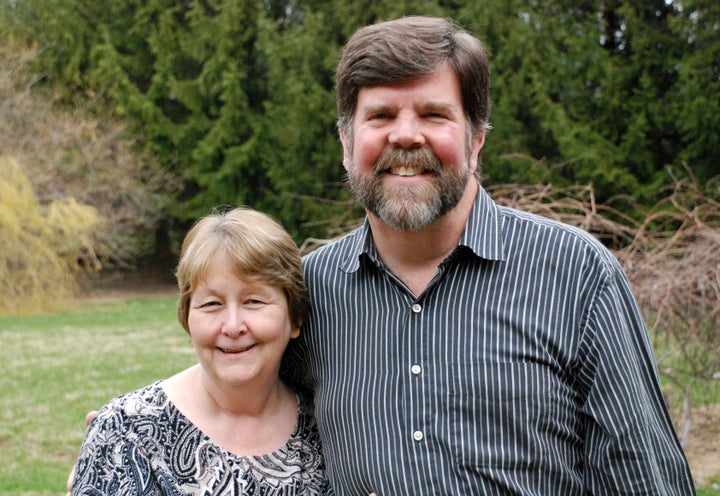 6. Start with a sense of humor and don't ever lose it.
Christina (55) and Scott Ocheltree (55) of Bellingham, WA. met in high school when they were 17 and married at 21. They have been married for almost 34  years and have four sons ranging in age from 12 to 27.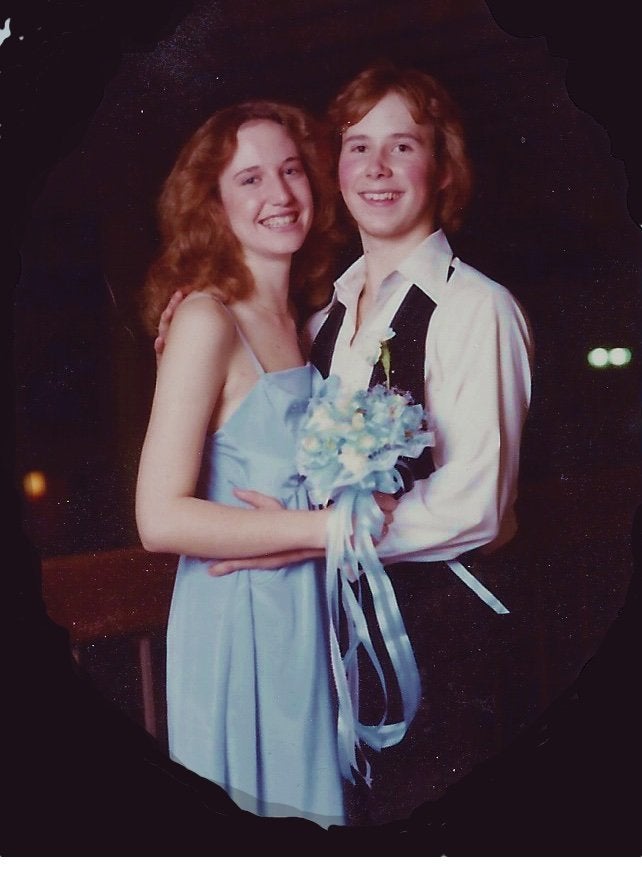 Tina (as she prefers to be called) recalls how her heart fluttered on the first day of 12th grade U.S. Government class when Scott took the seat next to hers. "He was [just] the cutest thing on the planet," she says. They began going to McDonald's for coffee together every day during their free period and quickly became good friends. Both were casually dating others. So when Scott asked her, "Do you want to go to the Homecoming dance?" she innocently ("not so innocently," says Scott today) replied, "Well yes, but Alex hasn't asked me." Blink, blink. "No, do you want to go to Homecoming with ME?" he asked. "LOL! We were such good buddies, and I had given up on my crush, I didn't realize he was asking me!" insists Tina.
But their first date was in fact the Homecoming Dance. And from that point on, the two were rarely apart. They both went off to the same college and were married in the summer of 1982. 
For the first 20 years of marriage, they never quarreled, said Tina. "But we started quarreling a bit when our oldest boys were in high school. Mostly about what to do with our time and getting tired of living a near-retired life at 40! We realized we missed having young children and the joy they brought us as a family. So we adopted [two boys from China]."
Tina notes that "having a sense of humor" is the the most important thing in a successful relationship, followed by treating each other with kindness and respect. "It's the little things, but it all boils down to kindness and respect ... and being able to say 'I'm sorry, let's try again.'"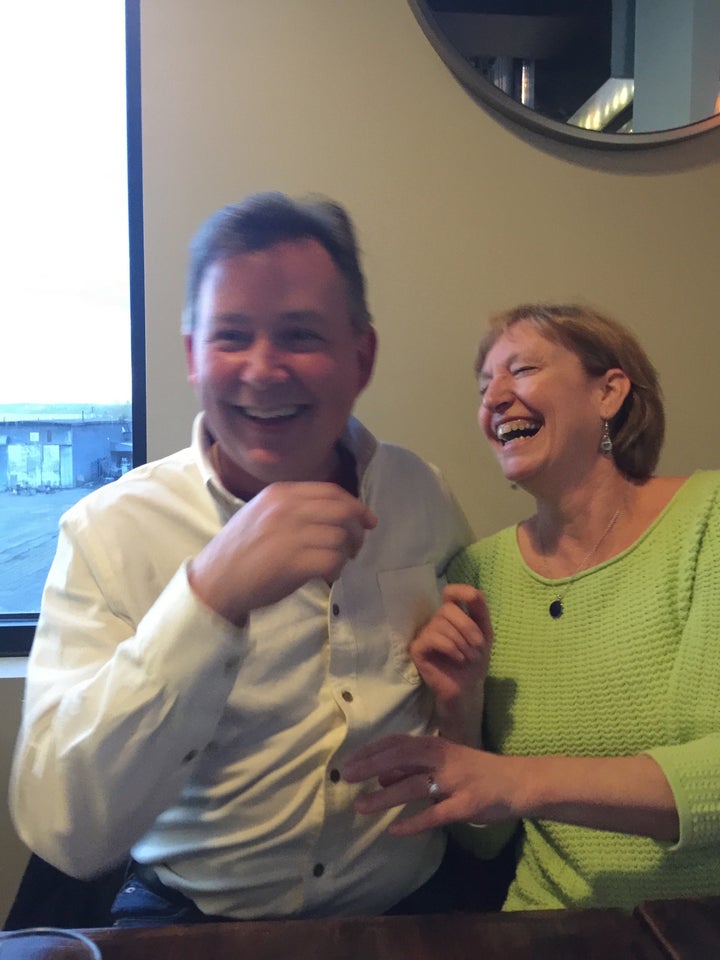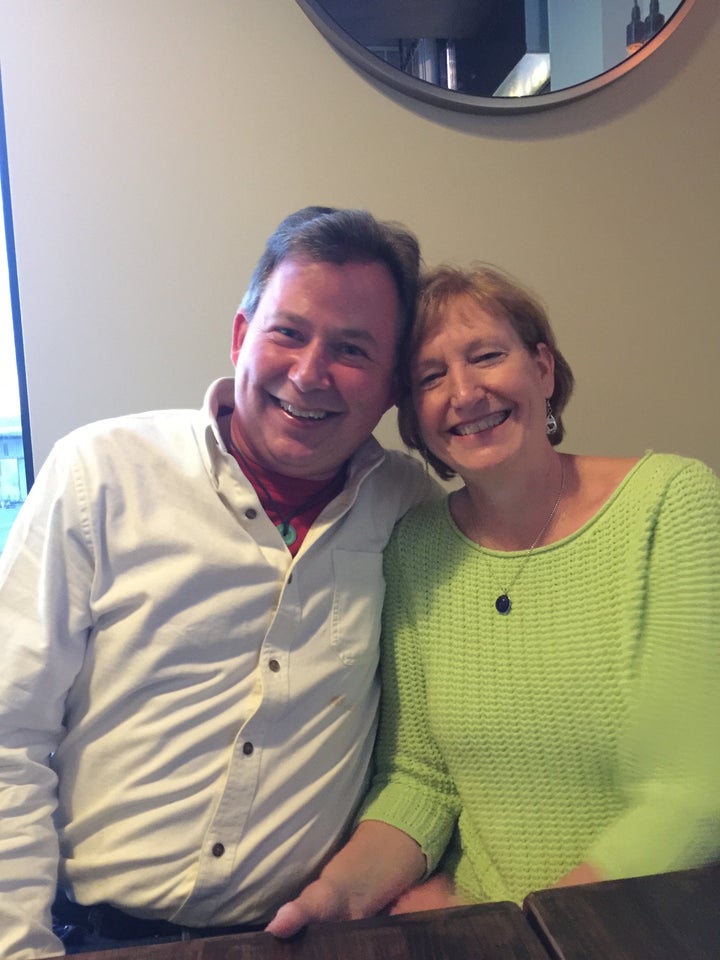 Calling all HuffPost superfans!
Sign up for membership to become a founding member and help shape HuffPost's next chapter
BEFORE YOU GO
PHOTO GALLERY
9 Unexpected Things That Could Save Your Marriage