Allison started Events North in 2008 after working for two of the largest event planning agencies in the world. Michigan Meetings + Events Magazine inducted Allison into the Hall of Fame for Best Event Planner. This year Beers was named to the 40 under 40 for Connect Magazine, a national magazine for meeting and event planners. For the last nine years, the Traverse City Business News named Beers one of the 40 Most Influential Business People under 40. She speaks around the country on meeting and event management and also has a business etiquette presentation called Put Your Phone Down!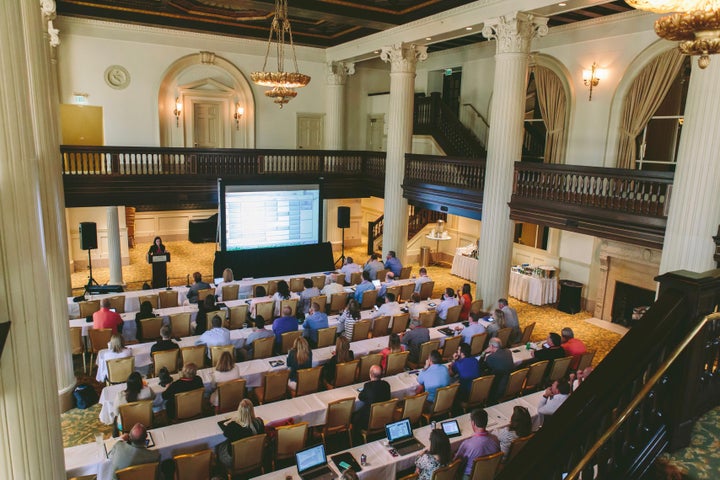 What are some of your most successful events? What was memorable about them? How did you make them a success?
Some of my most successful events have been a fundraiser for the Governor of Michigan, several large meetings for the healthcare insurance industry, planning Pigstock, a seminar teaching high end chefs from around the country how to use an animal from snout to tail and planning the opening fundraiser of the Philadelphia Eagles new football stadium. During this event, my most memorable moment was standing on the 2nd level of Lincoln Financial Field looking out over the crowd waiting to come into the stadium for the first time. I stood there and checked with all departments to make sure they were ready for the guests to arrive and then gave the go-ahead to open the gates. It was early on in my career and my General Manager at the time gave me a shot at managing all logistic details for this huge event. It was amazing to see the crowd gather to see the new stadium and to know that I had planned what they were coming to see and do. To add to that moment, my mom was right there by my side the whole time. I hired her to work that event because she's amazing at getting things done and I always say if you want something done right, ask your mom to do it!
What makes our work successful is taking the time to slow down so little details don't get overlooked, looking at each and every aspect of the meeting including what happens on bathroom breaks, asking questions constantly and writing everything down- I leave nothing to my memory. There are too many things going on during planning and onsite. The other key to success is never being fully satisfied and resting on our laurels with a successful event. There is always room to improve and learn after every event. There are little things that were most likely invisible to the attendee, but we noticed and have ideas on how to make it even better. We always sit as a team right after we wrap up and also take notes during the meeting on things we would change or tweak for the future.
How do you plan a seminar or workshop?
With all of our events, we start with diving into a SWOT (strengths, weaknesses, opportunities and threats) Analysis with our clients. We try to look at the meeting or event from every angle. Next week look at the goals for the meeting or event. We then start planning with all that we learned. If we want to have a lot of attendees, we don't plan for a small venue. If we want to connect well with attendees, we don't have them sitting and listening to speakers the whole time. Based on all details we've learned from our deep dive, we look at the number of days, location, time of year, number of attendees, speakers to invite, format of the meeting and more.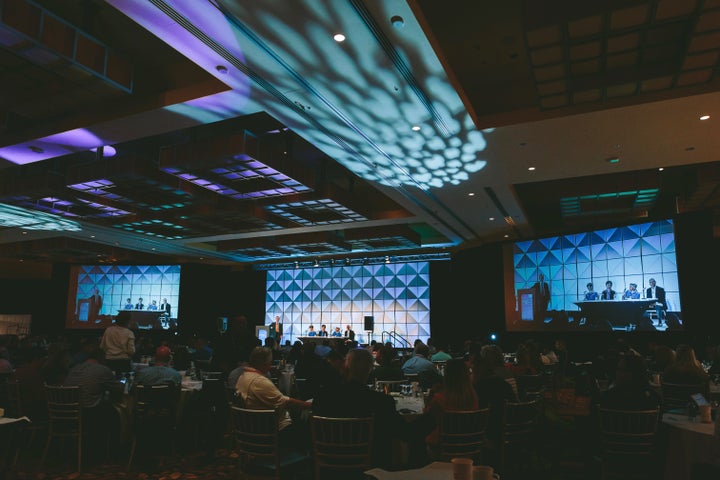 What is the difference between a seminar and a workshop?
A seminar is a planned meeting to educate the attendees on a topic or topics. It's more of a presentation or lecture. A workshop is driven more towards leaving with certain training or new skills. It generally feels more "hands on." Not a huge difference, but I wouldn't interchange the names.
How do you market a successful seminar or workshop?
Marketing a seminar or workshop depends on the host, whether it is a public or private meeting, industry, demographic of attendee, presenters and content. With that, there are so many different combinations that all depend on your budget and timeframe. If the content doesn't compete with an association in the industry, it's great to reach out to that association and see how they can share the news with their membership. The number one thing you want to do is try to reach as many potential attendees as possible with the lowest cost. There is not a one-size fits-all answer for marketing. What will attract healthcare professionals to a seminar on aging won't attract a tech start-up to attend a seminar on the latest pitch competitions. Never undervalue the importance of a leading expert in the industry that has "name" appeal. If you are offering something that the attendee does not have access to anywhere else that always helps! Plus, it can give you "street cred" as a legit meeting or seminar- like the Good Housekeeping seal of approval. Even though you are paying a speaker to be there, it shows that you know to call in the best of the best. It also sets the tone for the seminar to be amazing.
Many consultants and small business owners are looking to seminars and workshops as a way to market their services. Is this effective?
The first and most important key is that a poorly planned meeting or seminar will cost you money not make you money. Nothing will turn attendees off more than feeling like they wasted their time! Seminars and workshops are a great way to stay top of mind to your target market. They elevate you as the "thought leader" in that industry and then your attendees may perceive you as the expert in the industry. There is a fine line though; you don't want to have a seminar where you give away your trade secrets. You want them to learn just enough to feel like they are leaving with a deeper understanding on a subject, but that also they should feel leaving like there is something more they need. If your relationship with the attendee ends after they leave your seminar, chances are, you lost that client. The seminar should be the introduction to you, your team, your product, etc. How will you structure the event to make sure you get to know each and every attendee or at least ensure that they have met a team member. After the introduction, there should be clear steps for follow up. You might look at a six month to one-year window. Will you add that attendee to your e-news? Will you send them a handwritten note card within a week of them attending? Will you tell them about other seminars? Will you make sure to follow the schedule you set for you and your team?
What does a typical budget look like for a seminar?
Sorry, there are over 100 factors that set the budget, but I'll try to answer this.
Budgets vary seminar to seminar. Top factors that we consider are;
Is the attendee paying or will the host pay?
Will the host cover hotel rooms or will attendee pay?
How long are you willing to wait for a return on your investment and how much are you willing to invest?
What does the company want to spend?
What are the most important factors- networking time, an experience, good food?
How many days based on how much information you need to provide?
Is this workshop or seminar a hosted buyers conference? Meaning, will the sponsors/hosts pay for attendees to participate in exchange for face time with potential clients.
Will the host use this event as a money maker or do they plan to break even?
What are the unseen or hidden costs than people often overlook?
Building in tips for hotel staff is something that should be done in the planning phase. Some locations charge you a fee to bring in an outside audio visual provider or other services. Union labor is always a factor to consider as well. These aren't make or break issues, but things to keep in mind.
How do you choose a location and venue?
Location is driven by what is best for the attendees. If it is an internal meeting, finding a midway point for all attendees to meet is best for getting back to business after the meeting. Location can also be driven by time of year you plan to host the seminar, if you want your attendees flying or driving and if the location is a selling point. Venue is selected based on budget, size of meeting rooms, number of hotel rooms, quality of the property, ratings of the property.
How do you know when to do a local event close to where people work, or a "travel event" in a vacation location.
Taking the show on the road depends on a few factors. If the attendees will have to pay their own way and you're planning for a Hawaiian based seminar three months away, the attendee may not have it in the budget or have the time off. Your goals will play a major role deciding to take the seminar farther away. If your main goal is to connect to attendees, you don't have to go far. If your main goal is to make the seminar feel like an incentive trip and a meeting that they put on their calendar right away and plan on year after year, it might be great to plan three to five years out with your locations and make them known at year in advance. Sometimes the reveal of the location of the following year can be the most exciting time for attendees.
How do partnerships play a role in successful seminars and workshops.
I don't know where I would be in my career without solid partnerships. When the client and the property are happy, I'm a happy planner. Working with Convention and Visitor's Bureaus, destination management companies and suppliers and treating everyone like we are all on the same team, sharing the client's goals and also including them in discussions with the client are a few of the proactive approaches we take. I treat all suppliers like they are the experts in their industry, because they are. I'm here to lead the team, to take notes, keep the cats herded, dot the Is, cross the Ts, look at the big picture, ask questions and share this information with all team members.
Support HuffPost
The Stakes Have Never Been Higher
Related
Popular in the Community