There's no denying the popularity of reality dating programs like The Bachelor and The Bachelorette, especially among young and older female viewers. According to TV by the Numbers, in March, the 16th season finale of ABC's The Bachelor came in second place to NBC's The Voice in adults ages 18-49.
So, when I heard about a new YA book, The Selection by Kiera Cass, described as The Hunger Games meets The Bachelor, my interest peaked. Is Cass a fan of these shows? She explains:
I only watched one season of The Bachelor, and it was after I wrote The Selection. I'm not sure I get it. I think being placed in a cocoon like that while you try to fall in love gives you false impressions and expectations. You're not going to be jetting off to Mexico all the time in your life. You miss the little things that need to build a relationship. I have to admit that I used to be a huge fan of Flavor of Love. Mostly because it was crazy.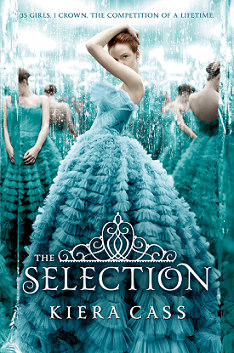 Ironically, that is exactly what The Selection is about. Set in a futuristic United States, the story centers around America Singer who reluctantly enters a reality dating competition called "The Selection." Thirty five young women will compete to marry Prince Maxon Schreave whose family is head of the country. America doesn't want to marry his royal highness. She wants to be with Aspen Leger, a young man below her caste. The two are deeply in love but they know her family will forbid their secret relationship. Bearing her family's financial burdens, America decides to throw her name into the ring to compete for Maxon's hand. America and the other girls, who are from all over the country, are whisked away to the palace in a media frenzy. They are given luxurious gowns and interviewed on television. Of course, there's cattiness among the competitors. It wouldn't be a reality dating competition if there wasn't!
Of her debut novel, Cass says:
"The inspiration for The Selection came from wondering about the 'what ifs' of other stories, namely Esther and Cinderella. I always wondered if Esther, before she was shipped off to the palace, maybe liked the boy next door. She was never coming home, even if she lost. So 'what if' she had to let that love die? And Cinderella never asked for a prince. She asked for a night off and a dress. 'What if' getting this prince didn't make her happy? 'What if' it was all too much for her?"
The Selection in all its schmaltzy glory is suspenseful and full of surprises. If you're in the mood for heart pounding romance, this book is a terrific bet. As for the characters: America is fiercely independent and a spirited heroine. When she finally meets Prince Maxon for the first time, he's nothing like she thought. She was expecting a jerk and a snob. He's anything but -- which shows appearances can be deceiving. Cass describes America this way:
America doesn't see herself very clearly, and part of that comes from being in a lower caste her whole life. She's not used to being in the spotlight, so praise is really hard for her to accept... She sometimes has a hard time being positive, but when placed in uncomfortable situations, she tends to crack jokes so it doesn't seem so bad. I think she's pretty normal, you know, except for that whole dating a prince thing.
Cass says, Maxon is ambitious in every sense of the word, yet hopeful. He's also kind, noble and genuinely interested in America. The novel features a love triangle with America's sweetheart, Aspen. I know you might already be groaning. But I assure you, this love triangle is solidly fleshed out and full of charm.
If you're looking for a dark dystopian, like The Hunger Games, you won't find it here. However, rebel groups who are unhappy with the monarchy attack the palace. Frankly, the political intrigue is far more interesting than the competition. Yet there's still an ultramodern ambiance to The Selection which is set 100 years in future. But Cass says:
I really like the feel of this old school fairytale set in a place where there are still televisions and cars. But it's not heavy on dystopian elements, which is fine with me. I wanted to write a love story.
The current dystopian and post-apocalyptic trend is huge in YA fiction. According to my calculations via Goodreads, over 30 dystopian, apocalyptic and post-apocalyptic teen books written by established and debut authors will be published traditionally and independently this year and in early 2013. And that list doesn't even include sequels and books already on the market. Even middle grade authors are getting in on the act. What does Cass think of the popularity of dystopian fiction?
I really enjoy reading it for the same reason I enjoy the paranormal books, where there are so many opportunities. Contemporary fiction is awesome for its own reasons, but when you're inventing alternative possibilities... you can go anywhere. A world where children fight to the death? A world where love is forbidden? How crazy is that! I think it's interesting, yet rather weird, what's being dreamed up.
According to Cass, the story gets a little darker in her second book and questions left open will be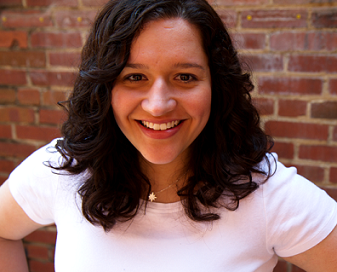 answered. That's good because the book leaves readers with one heck of a cliffhanger. One thing about The Selection and its author is that both are fan friendly. Cass is on Twitter, she has a blog and posts hilarious videos on YouTube. There are also fansites dedicated to the book. Another reason The Selection is becoming so popular is that it was optioned by Warner Bros for a possible television show this fall. The pilot has already been shot, and stars Aimee Teegarden (Friday Night Lights), William Moseley (The Chronicles of Narnia) and Ethan Peck (The Sorcerer's Apprentice). Is Cass nervous to see her book come to life on the small screen? She says:
Honestly, I'm excited and terrified. There's still no guarantee that the show will be picked up, and either way, it's just too crazy for me to fully understand. I feel like the quality of actors and writers are just fantastic, and I have every faith that they will make it something beautiful.
This reader is hoping it does! I enjoyed the book immensely. Sure, there are some minor elements that I wish had been toned down and some I wish would be stronger. For instance, beauty, clothes and appearances are overly discussed, and sometimes Maxon seems at bit unreadable and a little too formal. I wanted Maxon to be more Prince Harry than Prince William. But I think Maxon's aloofness is partly because all the characters, including him, have secrets and moral dilemmas where it comes to family, friends and faith in oneself to deal with. Something, both, teens and adults can relate to.
The Selection was released April 24. Pick up a copy and enjoy!
Photo used with the permission of Kiera Cass.
Calling all HuffPost superfans!
Sign up for membership to become a founding member and help shape HuffPost's next chapter