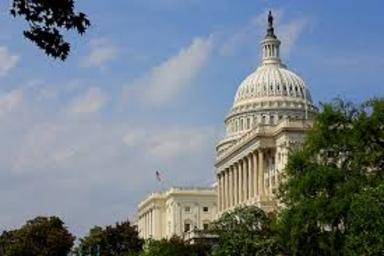 In the House version of the reauthorization of the Elementary and Secondary Education Act (ESEA) of 1965, the Student Success Act (SSA), parental opt-out is written into the legislation, bypassing any state positions on the issue:
(2) ACADEMIC ASSESSMENTS.--

(B) REQUIREMENTS.--Such assessments shall--

''(xiii) be administered to not less than 95 percent of all students, and not less than 95 percent of each subgroup of students described in paragraph 18 (3)(B)(ii)(II), except that States shall allow the parent of a student to opt such student out of the assessments required under this paragraph for any reason and shall not include such students in calculating the participation rate under this clause.... (pg 31)
The Senate version of the ESEA reauthorization chaired by Senators Lamar Alexander and Patty Murray, the Every Child Achieves Act (ECAA) of 2015, does not have a blanket opt-out amendment as does the House's SSA. However, Senator Mike Lee's amendment 2162 was an attempt to include a blanket opt-out statement in ECAA.
On July 14, 2015, Lee's amendment 2162 was rejected by a vote of 32-64.
In this post, I will present the text of the few minutes of debate allowed prior to the roll call vote on amendment 2162. Senator Lee spoke first, for about a minute; then, Senators Alexander and Murray spoke for a combined couple of minutes. The video is available here; amendment 2162 debate begins at the 06:29:27 mark.
Lee: Mr. President, my amendment (2162) would clarify that parents, not the federal government, are the primary educators of their children. It would ensure that parents may allow their children to opt out of federally-mandated tests. Now, the gentleman from Tennessee, Mr. Alexander, is right that states should be free to make their own tests mandatory if they so choose. However, that is not what this bill (ECAA) allows. This bill mandates that states give these tests and requires them to get the content of such tests approved by the US secretary of education.

My amendment is silent on the question of state tests. It simply clarifies that the tests mandated by this bill- mandated by this Congress- are in fact voluntary in that parents- not politicians or bureaucrats- will have the final say in whether individual children take federal tests. It also ensures that the federal government cannot punish states by restricting federal funding for education should parents choose to opt out their children from these tests.

Alexander: Mr. President, I urge a "no" vote. This bill (ECAA) is about reversing the trend toward a national school board. The senator from Utah's amendment is about more of a national school board. The Alexander-Murray bill expressly says that a state may decide whether to allow parents to opt out of these tests. The senator's amendment says Washington knows best. It will tell states what the policy should be. That's like Common Core. Our bill says we're eliminating the Washington mandate on Common Core. He (Lee) would reinstate a Washington mandate on opt out policy. I say to my Republican friends, do we only agree with local control when we agree with the local policy? Art Laffer says, "States have a right to be right. States have a right to be wrong." A "no" vote is a vote for local control. A "yes" vote is a vote for a national school board.

Murray: Mr. President, I concur with the remarks from the chairman of the committee (Alexander) and urge a "no" vote.
Frankly, I would have preferred a blanket opt-out amendment to ECAA; however, I find that what Alexander says in his rebuttal to Lee complements my reading of the ECAA position on allowing states to choose to opt out of ECAA-mandated tests.
Of course, both the Senate and House need to come together in conference committee in order to form one ESEA reauthorization bill out of ECAA and SSA. (As I have more details on this, I will write about it.) If the ECAA's opt out policy is indeed the one selected for inclusion in the resulting Senate-House-negotiated ESEA reauthorization draft, then states would do well to formally establish their opt out policies to include as part of their applications for Title I funding- with the state detailing how it will define "95 percent participation" in light of its opt-out policy.
A state could even turn the House's SSA opt-out language into state policy and incorporate that language into its Title I funding application. Just a thought.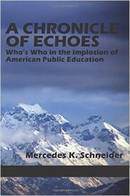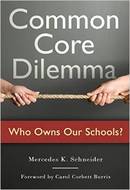 Popular in the Community