January may be the traditional marker of a New Year, but for me September has always represented true change and hope with back-to-school, college football, autumn leaves and fall fashion. Growing up in the Midwest, I longed to become a sophisticated and stylish lady, and I loved the fabulous magazines that came in September. They became my sartorial salvation and a way to envision my future self.
Over the years, I have subscribed to Allure, W, Vogue, Glamour, Lucky, Vanity Fair, Elle, InStyle, and Marie Claire -- along with US Weekly, People and Entertainment Weekly. I have often thought that I would be a killer contestant on Jeopardy, not to mention the primary reason for Condé Nast's publishing dynasty... though Vogue's longtime editor, Anna Wintour, has yet to send me a gift basket.
While my friends in college adorned their walls with posters of Duran Duran, Tom Cruise and various members of The Brat Pack, I spent my time meticulously cutting out couture gowns from Vogue magazine. They shared some space with John F. Kennedy Jr., but the fashionable designs from Christian Dior, Valentino, Lacroix and Yves Saint Laurent dominated my dorm room in Madison, Wisconsin in the late '80s.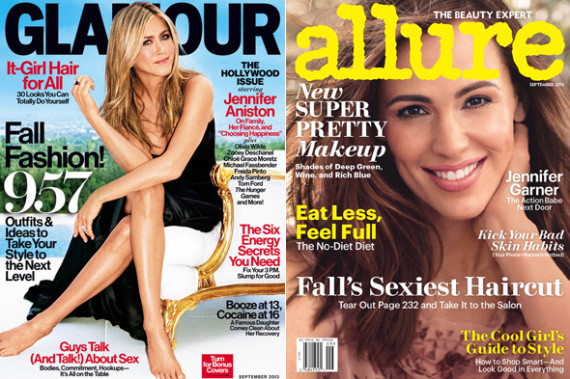 I was a serial over-dresser and my look didn't mesh with the popular and pervasive "style" of leggings, scrunchies, oversize sweatshirts, white socks and sneakers. I looked more at home with adults than my peers, which is probably why I was voted "Most Likely to be a Senator's Wife" when the freshman favorites were announced. At the time, I was miffed that my friends thought I would have to marry my way into Washington D.C. In hindsight, I should have been more concerned that 18-year-old guys thought this was my allure, as it made dating harder than I would have hoped.
My fascination with the September issue wasn't limited to clothing. I also poured over the credits for hair, makeup, styling and photography. I dreamed about receiving a glamorous makeover from Kevyn Aucoin and Oribe, styled to perfection by Vogue's Grace Coddington -- with Steven Meisel or Mario Testino capturing my newfound look. In my wilder moments, I imagined a creative Vanity Fair-esque photo shoot with Annie Liebowitz, meeting the rapturous approval of then-editor Tina Brown.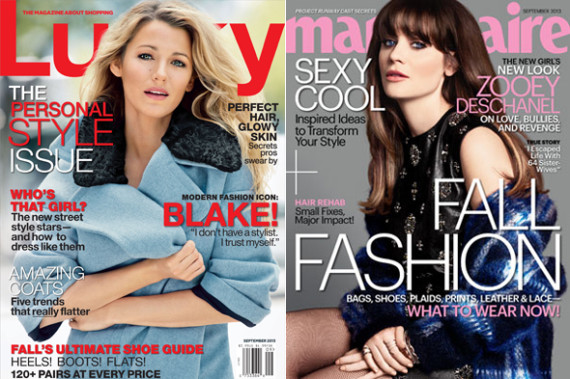 In a time before digital cameras and "selfies," I would attempt to recreate the hair and makeup from my favorite covers and go through the rather tedious task of photographing myself. For those of you in your 20s, this meant setting up the camera, pressing the self-timer button, running into place, posing and waiting for the flash. I would walk down the street and deliver the film to Walgreens, wait a week... and finally get to see how they looked. Not a very "selfie-friendly" era.
It was also a time where the models -- soon-to-be-known as supermodels -- were more glamorous than actresses. I could rattle off their names as though they were my longtime friends: Linda, Cindy, Naomi and Christy.
Escapism via fashion and beauty was central to my time in college. I felt awkward and insecure -- and while I didn't necessarily want to fit in, I did want to be accepted. This was a pervasive mindset in the decades to come, until I finally decided to celebrate myself and place less emphasis on what other people thought.
I still eagerly anticipate of the arrival of my September magazines and I excitedly tear out pages to serve as inspiration for the season ahead. While I'm thrilled, I'm thinking my mail carrier is not. At nearly 700-pages, they are difficult to deliver. And when you receive nearly a dozen of them like I do, you should probably leave a gift basket for your local post office. Just don't expect Anna Wintour to feel bad about it.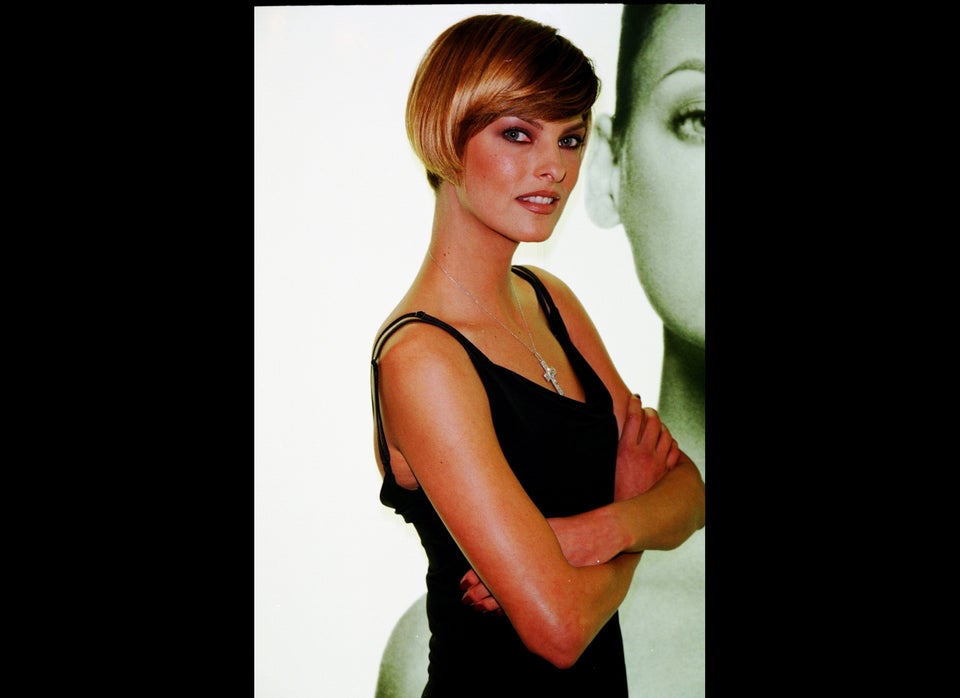 Classic Supermodels: Then & Now
Want more HuffPost Style beauty content? Check us out on Twitter, Facebook, Tumblr, Pinterest and Instagram at @HuffPostBeauty. (For everything else check out our main HuffPost Style Twitter, Tumblr, Pinterest and Instagram @HuffPostStyle.)
---
Do you have a beauty story idea or tip? Email us at beautytips@huffingtonpost.com. (PR pitches sent to this address will be ignored.)