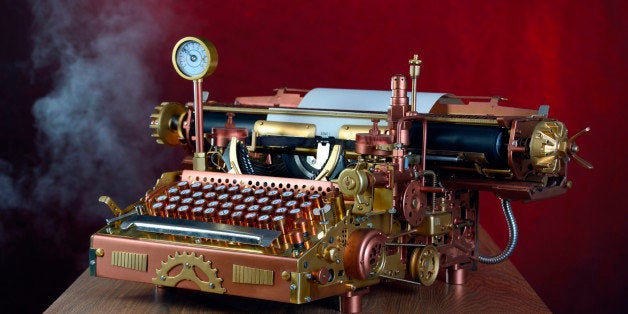 National Novel Writing Month (NaNoWriMo) starts Nov. 1, which means there's still time for you to get prepped and ready. NaNoWriMo is an annual writing challenge where the goal is to write a 50,000-word novel in only 30 days.
Now you don't have to take NaNoWriMo seriously. You can just use it as a way to explore a story idea you have. Maybe you'll use it again, maybe you won't.
But the writing coach in me would hate to see you waste yet another draft.
So I highly recommend you plan your story ahead of time. You'll end up with a much better first draft that way.
You plan your story by considering your characters, main plot, subplots, structure and scene architecture -- before you write a single word of your draft.
The rules say you can't write until midnight on Nov. 1, but you can do all the planning and development you want until then. So think about your story and develop an outline you can use to help you write your draft.
Here's what you need to do to make the most of your NaNoWriMo experience:
Before you do anything else, be sure you're registered on the official NaNoWriMo website, so you can upload your word count and claim your prizes at the end of the challenge.
2. Develop Your Story Idea
If you want to win the NaNoWriMo challenge and come out with a draft that you can then edit and publish, you'll need to do as much planning and development as you can before the challenge starts on Nov. 1.
These resources will help:
3. Build Your Story Road Map
Now that you've developed your story and your characters, you can dive in and build a scene-by-scene road map for your novel. This helps define what has to happen in your story, when and where.
A road map is more detailed than a simple outline, but an outline can also work. Just make sure you figure out your structure ahead of time. Lack of structure is the number one reason novel drafts don't work.
4. Gather Your NaMoWriMo Survival Kit
Surviving NaNoWriMo isn't just about writing. It's also about handling the obstacles and challenges that pop up during the 30 days (eye strain, a constant craving for chocolate, distractions, etc.).
By having a survival kit ready to go, you're ensuring yourself a better chance at hitting the 50,000-word goal on time. A survival kit can include things like candy, eye drops, a timer, headphones, a reusable water bottle, etc.
5. Even More NaNoWriMo Resources
Want more awesome NaNoWriMo resources? Check these out:
When armed with these NaNoWriMo resources, you've got everything you need to survive the challenge and win too. Just don't forget to upload your final word count by 11:59 p.m. on November 30.
How do you get ready for NaNoWriMo?
About the Author: Jennifer Blanchard is an author and writing coach who helps emerging novelists take their stories from idea to draft--without fear, distractions or disorganization. Grab her free eGuide + workbook, How To Write Better Stories, by visiting: JenniferBlanchard.net.
Support HuffPost
The Stakes Have Never Been Higher
Related
Popular in the Community