"We must combine the toughness of the serpent with the softness of the dove, a tough mind and a tender heart."
Martin Luther King -  Strength to Love
It is always such a gift to have the opportunity to start my blog for the New Year with a post on our holiday honoring Dr. Martin Luther King, Jr., a man whose all-too-brief life and leadership reflect not only our nation's founding ideals of equal justice, but also the transformational power of love. Two years ago, one month after the tragic violence in Newtown, I wrote an open letter to President Obama suggesting that we could try and emulate Dr. King and make something of the darkness and transform the grief into gold by taking action. Last year, my MLK Day post was an anecdote of a surprising gift of loving generosity that I received from a man who was living on the streets of San Francisco.
At the Flawless Foundation, we are launching into 2015 with the theme of Flawless Conversations and these conversations are not always easy ones to have. Today on the remembrance of the birth of our beloved civil rights icon who was himself cut down so young by violence and hate, we must dig deep to reflect and ponder what he might be thinking these days. Over the past few months our nation has confronted anew painful questions of whether equal justice is possible, especially in those fraught moments when law enforcement officials and citizens come face to face, so often in fear and mutual mistrust.  In holding space to heal that still-open wound, I share two hopeful interactions I have witnessed involving police officers and community members that have touched me deeply.  They were moments that combined the elements of "the toughness of the serpent with the softness of the dove" and reveal how the light of human love can illuminate the shadow.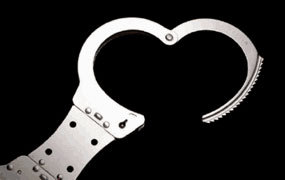 A few years ago, the City of Portland, Oregon was under federal investigation for police brutality, especially in their handling of people who have mental illness. New training was instituted and radical change occurred. It was a soul stirring privilege to bear witness to this change during a sad, dangerous incident on the street with a man who was in the throes of a psychotic episode. Being a mental health advocate, I always stop to analyze the way the police interact with people on the street. On this miraculous day I was inspired to see human connection and respect as three police officers stood steady and strong in holding a safe space for this man who was in crisis.  They looked at him through the eyes of love and compassion which wasn't easy as this man was screaming, hallucinating and taking his clothes off in the middle of the street. One of them spoke quietly at the perfect moment and the man surrendered gently into the police car. It was a moment that ended in peace because of an act not only of professionalism, but of simple, human grace.
This poignant brand of human respect was present again the other day when I was in a taxi in New York City. The driver, an African-American man who was probably in his 70s seemed frail and had an air of deep fatigue about him. In fact, it crossed my mind that he might be feeling ill. As we were stuck in traffic on the West Side Highway, he rolled down his window in the freezing cold to get some air. At the same time,a young, white police officer next to us rolled down his window and made strong eye contact with the driver from the elevated position in his official tank like vehicle. The two of them started to commiserate about the traffic and the weather; the police officer was incredibly sweet and tender in his interaction with the cab driver. He started the conversation with, "Hey buddy, you look tired?" "This traffic is brutal for us all" and as the two engines revved to go through the now green light, he said, "God bless you buddy -- take care!"
Seemingly small acts -- shining light into the darkness. But on this day when we honor the power of nonviolence to change hearts and minds, is it too much to believe that such compassion, connection and love can define the relationship between citizens of every race and mental condition and the police officers who bravely dedicate themselves to protect and serve our communities? And not just between police officers and the people who they are serving but between us all. Can we connect as members of the human family like this not just today but everyday?
I believe we know Dr. King's answer.  In his sermon at Ebenezer Baptist Church in Atlanta on February 2, 1968, Dr. King preached to the congregation " Don't give it up. Keep feeling the need for being important. Keep feeling the need for being first. But I want you to be the first in love. I want you to be the first in moral excellence. I want you to be the first in generosity."
Today, on this sacred day when we remind ourselves of Dr. King's confidence that the arc of history may be long, but it bends towards justice, let's create and acknowledge acts of love that reflect his enduring spirit. Let's be generous, let's be love. Use these illuminating stories of human connection to inspire and then add to the list. Let's remind ourselves that it isn't easy to combine a tough mind and a tender heart; it takes determination and commitment, both in our own lives and as a society.
The other day I noted to my son that his teacher's birthday was the first day back to school after the holiday vacation and that everyone forgot to celebrate her birthday. My son said to me, "Ok Mom, let's get Ms. Nelson a present and be the light in the dark on that one." We can even add an "apple for the teacher." Around the country today, there will be large ceremonies and community service projects honoring Dr. King's birthday. In our family, we have our own moment of honor planned, including a small act of individual kindness.  On this day of love, of moral excellence and of generosity, for us it is birthday gift delivery and an apple for the teacher. What will it be for you?
Calling all HuffPost superfans!
Sign up for membership to become a founding member and help shape HuffPost's next chapter