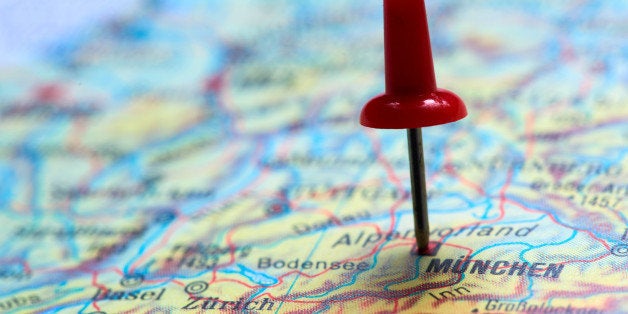 So I'm in the midst of planning a trip. Budgeting, nailing down a location, possible friends to come along, etc but with all this comes research. I've come across numbers of best places to travel in 2016 lists and have been comparing the cost with my budget (some of those best places may have to wait for 2018). And as I get closer to picking a place there's something lingering in my mind -- the worry about how amazing I hope the trip will be.
I realize this is quite silly. "Get over yourself and stop stressing about what hasn't even happened" is the mantra I repeat. But sometimes, you can't help it. You see photos of other people's travels and blog posts about how amazing it was and all you can think is, I WANT that. I want my experience to look as good as it looks on my favorite influencer's Instagram. I say LAME!
People always say you shouldn't compare where you are in your career, your personal life, your physical belongings, etc to others. It's harmful and can do more damage than good (in the sense that comparison can help breed healthy competition). If you don't want your everyday life bogged down with this stress, why put it into a VACATION (isn't vacation implying stress free fun/a break from reality)?
Your vacation is YOUR vacation. The things you find interesting and fun (give you life) are the things you should do. Too many times I hear people talk about vacations they see in the movies or on TV. The standard: a girl goes on a trip to discover herself and then runs into the man of her dreams as well as the key to her success for her career. She has a few funny hiccups along the way but in the end, she ends up with the love of her life, a new job, a world full of possibilities and great stories. If you think you are getting all four of these things, well then you must also think that at the end of every rainbow, there's a pot of gold. For those of us grounded in reality, your trip isn't going to be like that however, it will be and can be fun and amazing in it's own ways.
When planning a trip there's nothing wrong with drawing upon inspiration on things to do, places to eat, etc but don't try and recreate someone else's memories. Or as a matter of fact, don't go trying to recreate your previous memories of a trip with someone else. To me, what makes a vacation fun is the fact that anything can happen. It's a break from the mundane and as much as I like stability and control, there's so much more when you get a taste of the joyful unexpected.
A couple of years ago when I studied abroad in Paris, I went to Bruges with a few friends. I had no idea what was going to happen and in fact, I had no real inclination to go to Bruges (I tagged along last minute after my friend filled me in). However when I got there, I realized that was the best way to go into that trip. I had no bar to compare it to, no preconceived notions. I was just there to have fun and I did. We stumbled into a city wide parade (confetti = happy me) and I ate mussels for the first time and LOVED it. These memories will always remain with me and if I ever go back to Bruges, I'd be doing myself and those memories a disservice to try and recreate them.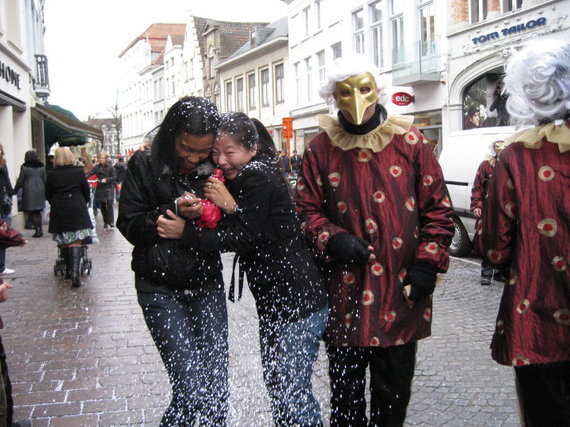 This post might be a long rant of sorts but what I'm getting at is that it's important to make your vacation your own. Don't think about how awesome and mighty Notre Dame looked in that romcom but now it appears puny and unimposing in reality (this isn't true). Comparing your upcoming vacation to someone else's or setting a benchmark for how awesome it should be is idiotic. Just go and have fun!