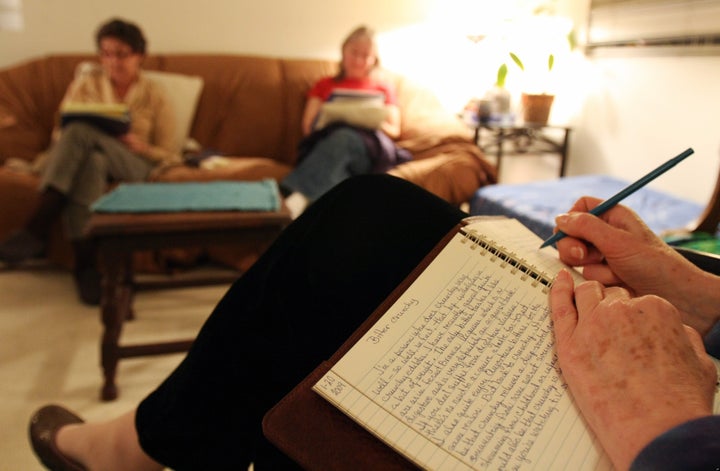 In July, the Association of American Publishers reported that for the first five months of 2010, eBooks accounted for 8.5 percent of a trade book sales, up from about 3 percent for all of 2009.
Whether you're a self-published indie author or a large traditional publisher, the opportunity to reach readers with books has never been greater.
How do you reach these readers? Obviously, the first step is to release all your books as eBooks. But then what?
This past weekend at the Self Publishing Book Expo in New York, I presented my Seven Secrets to eBook Publishing Success. I embedded the presentation below for your Powerpointing pleasure.
The presentation builds on a previous presentation (and blog post here) I gave at NYU on how the rise of indie eBooks will transform the future the future of publishing.
For the SPBE session, I added new material, including the all-new seven secrets plus one bonus secret that covers how authors can maximize the virality of their books.
The Seven Secrets to Ebook Publishing Success:
Write a great book -- Your reader's time is more valuable than their wallet, so respect the reader's time by publishing the highest quality book possible. Although free self-publishing tools make publishing fast, free and easy, some authors jump the gun by releasing books before they're ready for prime time. Readers have unlimited choice for alternative high-quality sources for entertainment, escapism and knowledge, so competition for their eyeshare is steep. If you're an indie author, it means you're also the publisher so it's your responsibility to do what many traditional publishers have always done so well, and that's to honor the editing and revision process if you want to make your good book great.
Write another great book -- The best selling eBook authors at Smashwords (the ebook publishing and distribution platform I founded) offer deep backlists. Think of each eBook as a fish hook in the ocean. When each eBook cross references the other books with simple hyperlinks (both inside the book and within the retailer's merchandising systems), you create a net. A deep backlist also offers you the opportunity to earn the trust of the reader. Once the reader trusts you'll respect their time with a great read, they'll be more inclined to sample and purchase your other titles.

Maximize distribution -- Availability is the precursor to discoverability. If your book isn't serendipitously discoverable in multiple places via topical or themed search engine queries, or via keyword or categories searches at retailers, it might as well be invisible. Get your books distributed in as many online bookstores as possible. Many readers go to a bookstore with the goal to find a great read, and they're not necessarily looking for a specific title, so if your book isn't there it's not discoverable or purchasable. Some of the same rules of print publishing apply to eBook publishing. The more bookstores that carry your book, the more chances you have to connect with a reader.

Give (some of) your books away for FREE -- Our highest grossing authors offer eBook marketing secrets. Free works best if you have a deep backlist. If you only wrote one full-length book, consider issuing some of your unpublished short form writing as free eBooks.

Trust your readers -- Some authors don't publish eBooks due to fear of piracy. Piracy cannot be prevented, and often when an author or publisher takes steps to prevent piracy, they only encourage it. J.K. Rowling doesn't publish eBooks, yet within hours of each release of her Harry Potter series, her books were available online as pirated eBooks. Don't make it difficult for your fans to purchase legitimate copies of your book. Trust your readers to honor your copyright. Yes, some readers will breach this trust, but this cannot be prevented. If you limit the accessibility of your book by infecting your book with DRM (for more on DRM, see "Protect eBooks, or Trust Customers to Do The Right Thing"), then you'll limit your ability to connect with readers. The only 100 percent reliable method of preventing piracy is to never publish. Last week during a trip to Brazil, I spoke at an eBook publishing presentation sponsored by Singular Digital alongside Rodrigo Paranhos Velloso, the director of business development for Google Latin America. He made a brilliant observation about DRM. He said, "when you DRM something, you make the non-DRM'd versions more valuable." In other words, when you apply DRM, you encourage piracy. DRM-free eBooks give your reader greater freedom to enjoy your book across multiple devices and platforms.

Have patience -- It takes time to build your publishing business. Unlike traditionally published print books that hit store shelves and usually go out of print soon after, eBooks are immortal. When your book lands at a new retailer, think of it as a seedling. With time and proper nourishment, it has the chance to build deep roots (customer reviews, sales rank, SEO). Never remove your book from a retailer's shelves because you're dissatisfied with its sales compared to other retailers (see distribution above).

Marketing starts yesterday -- Start building your marketing platform before you finish your book, and then invest time every day to build that platform. Implement a solid social media strategy. Participate in social networks, and more importantly, contribute to your social networks. If you view your Facebook and Twitter followers as people to be sold to, you'll hurt yourself. Instead, contribute to your networks. Help your fellow authors be successful. When it comes time for you to launch your book, your social network friends will return the favor by opening unexpected doors of opportunity.

Bonus. Architect for virality -- The seven secrets above will help you maximize the virality, or word-of-mouth, of your book. In the presentation, I described my concept of "first reader," the person you convince to purchase your book. In a sense, every reader is a first reader, because they have the power to drive more sales through their word-of-mouth, or they can kill sales with bad reviews. If your book resonates with them, they'll become your book's best sales person. Since readers will determine the ultimate success of your book, you, as the author/publisher, can take steps to facilitate the virality by making it easy for readers to access, enjoy and talk about your books. Eliminate friction that impedes discoverability, accessibility, purchasing and sample sharing. For example, if a reader has to enter a password to read your book, that's friction. If they can't click a button to share a free sample of the book with a friend, that's friction too. If the book is priced too high, or is only offered in a limited number of eBook formats, that's more friction.
Popular in the Community