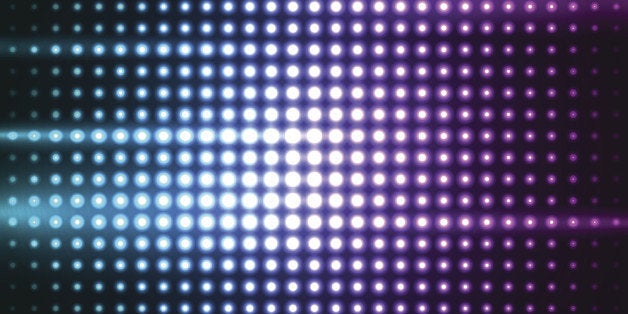 Appearing as a commentator on "The Sixties" and "The Seventies" on CNN has been a present day blast from the past for me. After all, this acclaimed series has somehow made me almost famous at my tennis club. Hell, it even made my Rabbi know my name. What more could a talking head ask for than that? Except possibly an episode with those other Talking Heads?
See when the fine folks at Playtone and Herzog & Company first asked me to be a part of "The Sixties," I gladly agreed, but I had to point out that being born in the Sixties, I didn't have that many first-hand cultural memories of that decade. For instance, I did not actually see the Beatles on Ed Sullivan's show, but I do remember the Raspberries on Don Kirshner's Rock Concert. I was soon begging the powers that be to make sure that series continued on into the next fascinating decade so that eventually I could have my say about the times that truly defined my own musical tastes, thanks to everyone from Stevie Wonder to Bruce Springsteen, Elvis Costello to Donna Summer
That's why I am especially excited that this Thursday night CNN will broadcast the excellent finale episode of "The Seventies" about the music of the decade called "What's Going On." Tune in and you can see me and many other much more impressive individuals like Questlove, Chris Connelly, Nancy Wilson of Heart, JD Souther, Smokey Robinson, Peter Asher, Nelson George and many more reflect on this unforgettable decade in music.
And true to what has made this CNN series so special, you'll see it explored with a new perspective through a compelling mix of revealing footage and insightful commentary, except possibly for mine. From supposedly sensitive singer-songwriters and Arena to Rock Disco and Punk, the seventies had it all for me. And so I ask all of you, the gang at the tennis club and my Rabbi to please watch the "What's Going On" episode of "The Seventies" Thursday.
Finally, please answer one question for me: what is your favorite decade in musical history?
Because I already know mine.
Calling all HuffPost superfans!
Sign up for membership to become a founding member and help shape HuffPost's next chapter