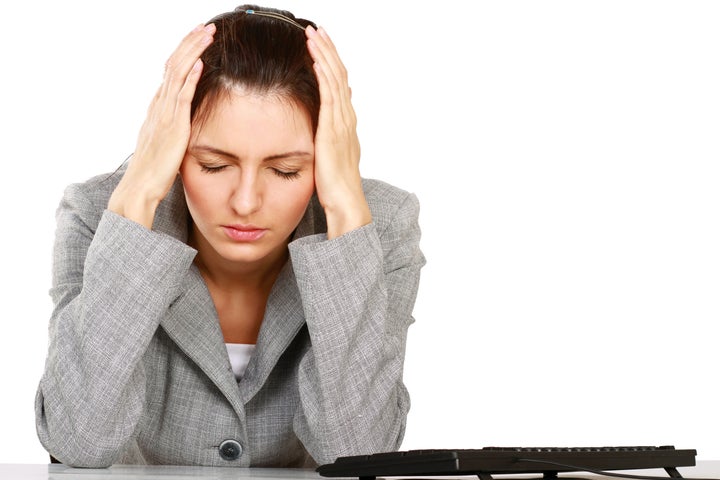 My day started with the realization my computer was infected with a nasty virus just after I planted my foot down into a fresh pile of dog shit. It could only get better, right?
The rest of my day went something like this:
1. Deposit child #2 at school
2. Drive an hour to my office
4. Dash back to pick up child #2 from after school
5. Start my husband's laundry I couldn't finish yesterday because child #1 was doing her monthly washing
6. Clean dishes still in sink from last night because didn't get home until 10 pm
8. Realized "Shithead, the Almost Homeless Dog" had peed on my shoe
And then and there I lost it.
Who Decided This Is How It's Supposed to Be?
I'll tell you who, my friends: Charles of the F*cking Ritz. The makers of the cologne Enjoli and this ridiculous commercial:
In 1980, this dandy little jingle impressed into the minds of our future husbands that we were not only capable of doing everything for everybody with a pulse, but we enjoyed it so much we danced around in circles flailing our arms happily while doing it. And, of course, we would "never let him forget he's a man" which meant after doing the jobs of 10 people in one day, we still had enough energy to be a sexy bedroom kitten.
I would like to suggest a rewrite that reflects the needs and feelings of women in 2014:
Since I bring home the bacon,
You can fry it up in the pan.
I work 7 till f***king 9,
At least you can bring in the trash can.
And here's some lotion and Kleenex,
Go make yourself feel like a man.
REAL LIFE. REAL NEWS. REAL VOICES.
Help us tell more of the stories that matter from voices that too often remain unheard.