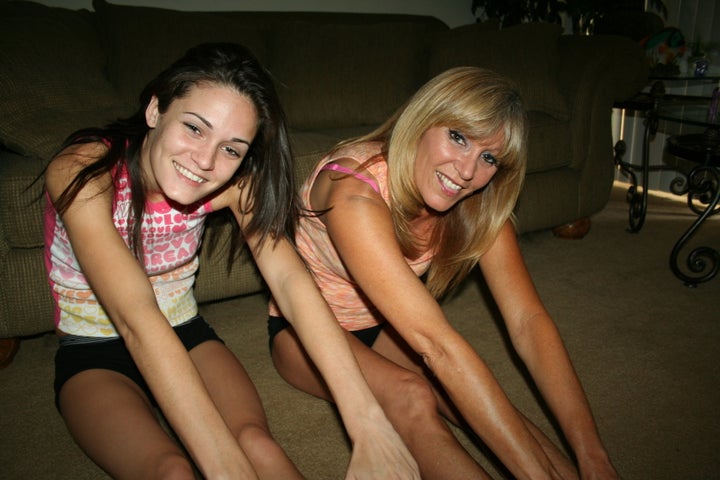 A mother and daughter duo who make porn films together are looking for a father-son team willing to join them on camera.
Jessica Sexxxton, 56, and her daughter, Monica, 22, have been shooting sex scenes together for the last 18 months for their own self-titled website, sometimes sharing the same partner, but not at the same time and never with each other -- a technicality that keeps their films from being legally considered incest.
Now the Tampa, Fla.-based twosome are hoping to take their unorthodox relationship to the next level, with a nationwide search for a real father and son willing to shoot a porn film scene with them.
"It's something we've considered for a while," Jessica Sexxxton told The Huffington Post. "We once dated brothers in real life on and off for a couple of years. They were closer to [Monica's] age, but we haven't done a father and son in real life or on camera."
Like the Sexxxtons, the father and son won't have sex with each other, but Monica already has the scenario for this sordid family affair in mind.
"Something like, 'Hey Dad, my girlfriend's got a hot mom,'" Monica hypothesized to HuffPost. "But we'd probably cater to the fantasy by having the father have sex with me."
The Sexxxtons tried casting a scene before using non-related actors as the father and son, but Monica said she didn't like the results, because the man cast as the "Dad" "looked too much like the "Cockroach" guy from that movie, 'Men In Black.'"
GALLERY: THE SEXXTONS (NSFW) (Story continues below)

The Sexxxtons: Mother And Daughter Porn Team
In 1998, "Three Brothers," a gay porn film, featured three real-life brothers, Vince, Shane and Hal Rockland, in a sex scene with an unrelated male. The brothers didn't have sex with each other.
The Milton twins, Cali Marie and Cherish, have done scenes together since 2004, usually not touching. In 2008, porn star Elli Foxx filmed a scene with her mother, Desi, for a film called "Wanna F*** My Daughter Gotta F*** Me First 2." They made sure to stay at least 10 feet apart while filming.
Adult industry historian Bill Margold said he's "never even heard of rumors involving a father/son entity in porn." He said the closest was an uncle and nephew who worked together.
The Sexxxtons may change that with their campaign, which will end, appropriately (or inappropriately) enough, on Father's Day.
The women will then decide which father-son duo fits the bill and arrange a test scene, provided the son is of legal age and both the dad and son successfully pass tests for sexually transmitted diseases.
Jessica Sexxxton said she is not attracted to a particular type -- although she wouldn't turn down Sean Connery. She said she hopes any applicants are "somewhat good-looking and not fat."
"Obviously, they'd have to be somewhat open-minded sexually in order to be okay doing this with their son," Jessica Sexxton said. "I do prefer men who are clean-shaven. And that means the face and the whole body -- anywhere but the arms and legs."
Monica Sexxxton said she wants any dads and sons who work with her to be able to do the job.
"They need to be able to perform so I'm not standing around," she said. "This is a little different than sex in real life. People don't kiss. They don't really make eye contact. They just go at it. [Filming porn] takes the spontaneity out, but it's still sex, so it's still good."
The Sexxxtons said if they don't find a father-son team that appeals to them, they won't shoot a scene. Even if it happens, there's no guarantee the movie will be a hit.
In fact, there is evidence to suggest the opposite, according to Nicole Prause, an assistant researcher at UCLA in the Department of Psychiatry who studies sexual arousal in response to porn.
"Research shows sexual acts between any parent and child leads most people to report feeling high levels of disgust, especially women, so the strong reaction to their films is unlikely to be seen as more acceptable over time," Prause said.
Support HuffPost
The Stakes Have Never Been Higher
Related
Before You Go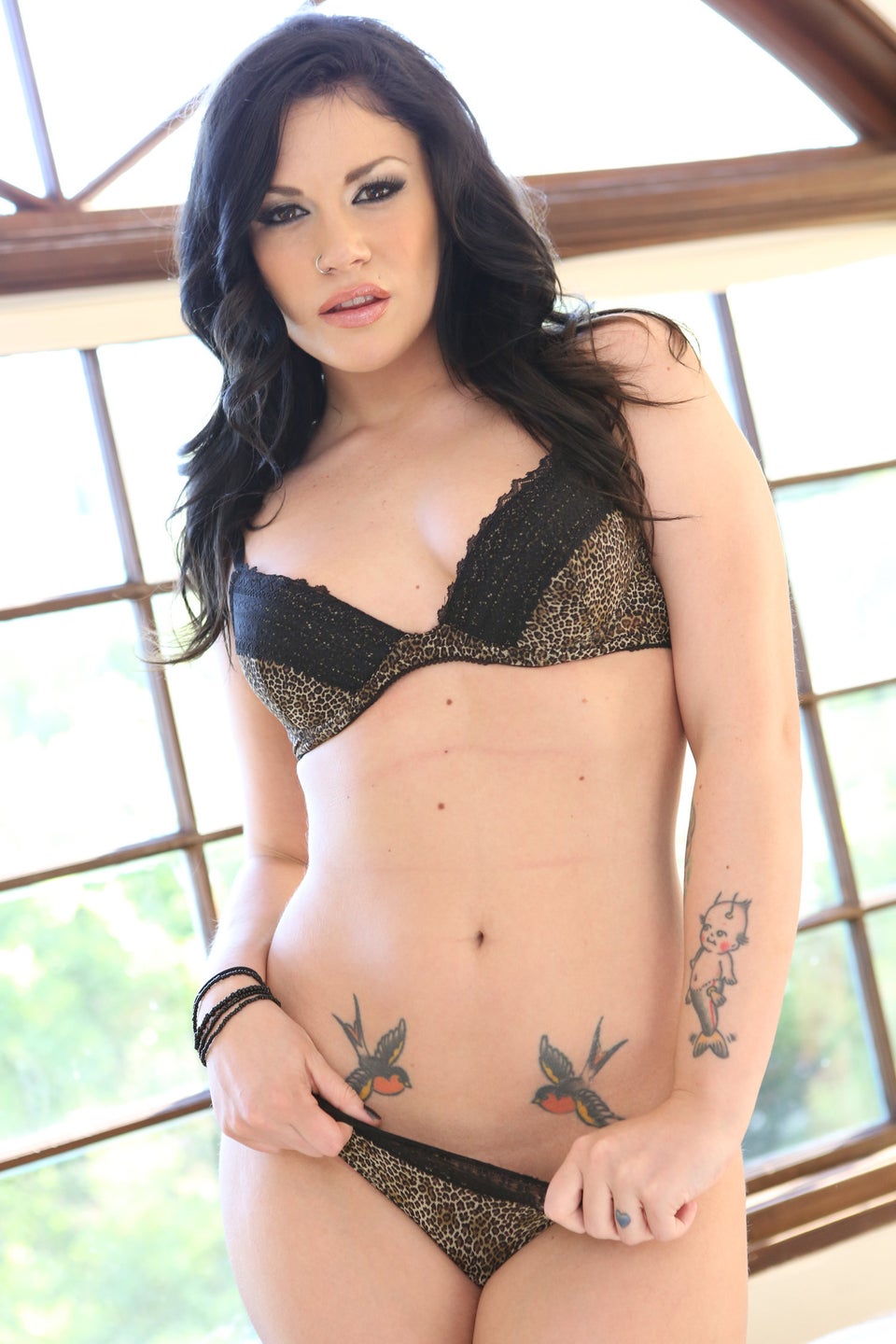 Porn Star Gallery
Popular in the Community