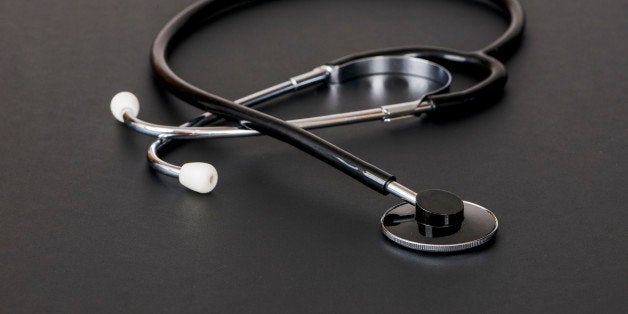 Co-authored with Dr. H. Jack Geiger, Arthur C. Logan Professor of Community Medicine Emeritus, City University of New York Medical School
Sickness and injustice are joined at the hip, like the proverbial Siamese twins. What's more, they reinforce each other. Half a century ago, we observed that the poor are likelier to be sick, the sick are likelier to be poor and that without intervention, the poor will grow sicker and the sick will grow poorer. We have made great strides in the past 50 years in addressing these connections: the creation of Medicare and Medicaid, the passing of the Civil Rights Act and the Voting Rights Act, and the creation of community health centers as a national health safety net, which now serve 23 million uninsured or low-income patients and rising.
The core problems of poor health and poverty and the gross inequities that underlie them, however, stubbornly persist, and we have significant work still ahead of us to change them. In recent years, we have begun that task with another kind of pairing: health care providers and lawyers working together to address and change what is at the root of so much illness among people who are poor - unequal access to good education, employment, housing and food.
These are not just abstractions but real problems in the lives of real people. Take the case of a three year-old child in Pennsylvania failing in preschool. He and his family lived in an area of concentrated poverty without access to good jobs, good schools or good housing. Thanks to a community health center, they did have access to good health care. An alert pediatrician discovered that the child had dangerously high lead levels in his blood stream - a condition that damages the brain and creates multiple other life-limiting hazards - and set about the task of clearing the lead out of the child's body. But he, his colleagues and public health physicians in the city looked further, and discovered that they confronted a real epidemic of such lead poisoning in the city's poor neighborhoods. The cause was obvious: substandard housing littered with peeling lead paint, and landlords who had no incentive to remove it because of a weak and unenforced inspection system. This was, at once, a medical problem, a legal problem and a policy problem.
But the community health center, it turned out, also had a medical-legal partnership (MLP) - a program where civil legal aid lawyers work in health care settings with health care teams to help identify and treat social conditions and change policies that contribute to poor health. The doctors and the public health officials went to the health center's MLP lawyer. She drafted a tough new law setting safe standards for lead exposure and requiring landlords to remove lead paint and other hazards. The doctors and the lawyer went to the Mayor and the City Council with their evidence. The law passed, enforcement began, and the lead epidemic began to disappear. Change at all three levels - patient exposures, the law, and housing policy - had been accomplished.
What we've learned from the 276 medical-legal partnerships across the country is that we have a much better chance of recognizing and remedying these types of policy problems that persist in our communities when the people trained in health care and those trained in the law work together, side-by-side, every day.
As we focus on how to build healthier communities over the next 50 years, we must remember that health does not exist in a vacuum separate from wealth, from the laws we write, from the systems we create to protect our citizens, or from the injustices that exist in each of these things. We must aim for health and justice in all practices and in all policies, knowing that more often than not, they are the same thing.
Related
Popular in the Community