THE SHARP THINGS is a longstanding, multi-member NYC-based collective led by singer/songwriter/pianist Perry Serpa. Over their 15-plus years in existence, THE SHARP THINGS have taken in over 40 musicians, shared stages all over the place with the likes of Metric, Broken Social Scene, Tindersticks, Evan Dando, Joan As Policewoman, the late Vic Chesnutt, and many more. With the December 2nd release of their EP Adventurer's Inn, I spoke with Perry about the collective and his career as a music publicist.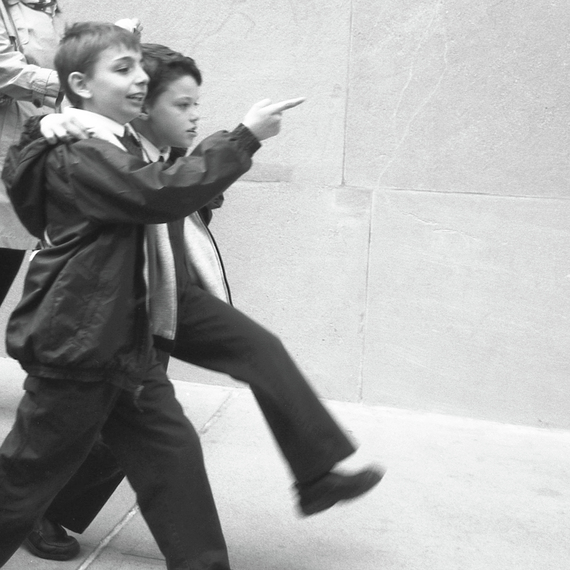 The cover art to Adventurer's Inn
Where does the name Sharp Things come from?
If I remember correctly, the band name actually comes from 1/2 a song I wrote about 20 years ago called "Sick Again." Something about, "My mother hid all the sharp things and I'm outta my head again." Y'know, angsty '90s shit like that. It just kinda stuck with me, though. When Steve Gonzalez and I went to record our first demo in Columbia, PA in '95, we had no band name at all. I struggled with the idea of having one at all, but we ended up calling the demo, "Here Comes The Sharp Things." Soon after, we started to pull in other members, called the band THE SHARP THINGS, and, in 2002, we actually named our first proper album, "Here Comes The Sharp Things," with pretty much a totally new set of songs.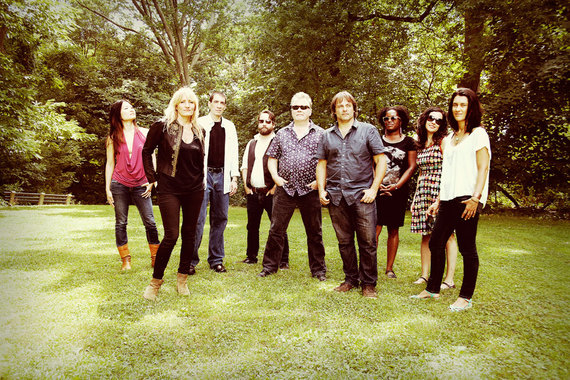 The Sharp Things lead Perry Serpa, is fourth from the right.
What exactly does "a music collective mean?"

Just a bunch of like-minded musicians, really. I guess, "group," or "band," work just fine to describe it, too.
You've had quite a career in music. How did it begin and how has it influenced your perspective musically?
Thanks! Well, as far as the music making alone is concerned, and not the PR work (for other artists), it began, well, a very long time ago. I've been playing in bands since I was 15, and writing songs that long, as well. The first semi-serious thing I was involved with was a rock band called LifeHouse, (not the one that actually became famous). That was back in the early nineties. We made an EP that was produced by Mike McMakin, who produced records by Codeine and other great bands and we put it out on a great little label called Circumstantial Records, did some shows, and broke up. The lingering experience made me hate playing in bands, but when TST formed it was really a reaction to the band dynamic. It was a solo project, at first. Lots of songs with nowhere to go, but then Steve and I started to do little shows around NYC and that was 17 years ago now.
As far as the PR work and how that's influenced my music, I would say that the work itself made me savvier to the business of music, of course, while many, many of the artists I've worked with have inspired me just in terms of their output alone, but also their attitudes, their work ethics, their characters, and their processes. There have been a few people who have been particularly inspiring, although you may not necessarily hear their influences in The Sharp Things canon, but definitely people like David Byrne, Neil Hannon, Sonic Youth, Lee Hazlewood and so many more have been great inspirations to me.
We've been working through 4-album series since 2012. The latest one, Adventurer's Inn, is the third long player in the series, and a portion of the proceeds for that record will go to the Cystic Fibrosis Foundation in Steve Gonzalez's name. Steve suffered from the disease, and it sadly took him in September, so we're hoping folks can check it out.
The 4th album in the series will be released in late spring 2015 and all I can say about it is that it will be one continuous stream of song from top to bottom (kinda like the 2nd side of Abbey Road). After that, we'll be looking to release all the albums in one full CD and vinyl package, most likely in the fall of 2015. And I'm sure we'll do tons of shows in between!
Popular in the Community