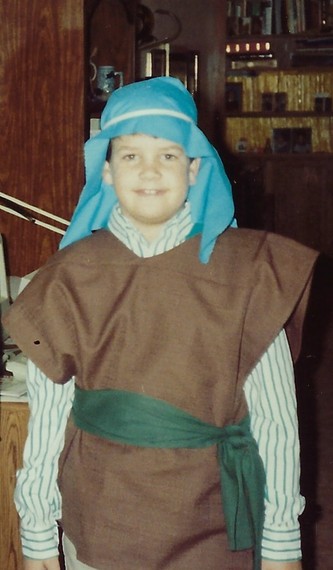 Thirty years ago, my son Adam was a faithful shepherd in the Sunday School Christmas pageant. Last night, his daughter played the role of a lamb in a Preschool Christmas service. In both plays, the children sang about Baby Jesus lying in a manger. The story is more than 2,000 years old, and I believe it.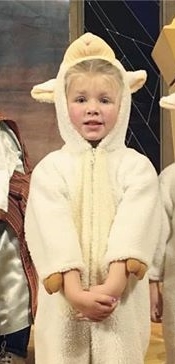 We live in a time where political correctness has diminished the authentic joy of the Christmas season. Public school programs are filled with generic songs about cold winter holidays, nativity scenes are forbidden, and businesses have focus groups to decide if employees can say "Merry Christmas." I understand the thoughts behind this purging of culture to accommodate all and no beliefs, but the result is a bland and weak depiction of a timid society with no passion.
In my travels, I've learned to acknowledge and appreciate other customs and religions. I've seen Buddhist Temples in Thailand, a Kau Cim stick ceremony at the Wong Tai Sin Temple in Hong Kong, several Muslim Mosques in Cairo, Egypt, and the Swayambhunath Temple overlooking Kathmandu, Nepal that is used by followers of the Hindu and Buddhist faiths. I've stood in a Latin Catholic Mass in the Duomo in Florence, Italy, and experienced a private tour of the Spertus Institute for Jewish Learning and Leadership in Chicago, Illinois. And, I've known many people who are agnostic or atheist. All these experiences provided a deep appreciation for the journeys of faith - or no faith - that millions of people live every day.
I honor my core beliefs and choose to sing "Joy to the World" but have no problem with others singing their own religious or spiritual songs. I want to be renewed through the innocent pageants of children. In my opinion, divine sounds come from little children singing, "Away in a Manger."
The memories of my little shepherd boy and his sweet precious lamb fill my heart with joy. I won't allow anyone or anything to take that away from me. I sincerely wish all my friends Merry Christmas, Happy Holidays, Happy Hanukkah, Happy Kwanzaa, or anything that will honor their beliefs. With the future of that cherished lamb solid on my mind, I pray for a better New Year.
Related
Popular in the Community