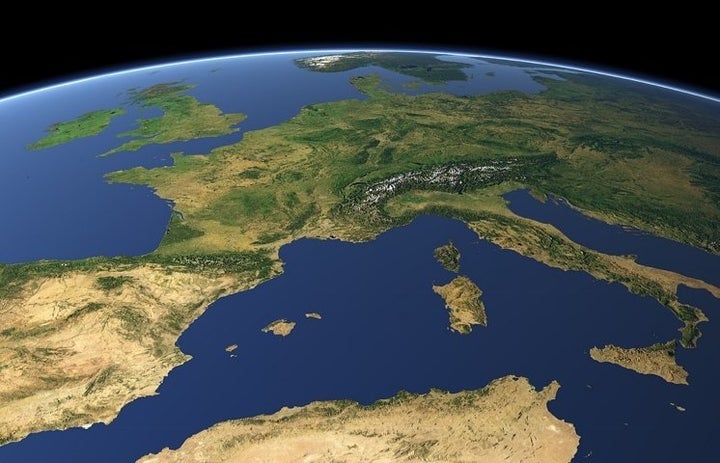 As the global economy flattens and the United States adjusts to a new role within it, American cities and states will increasingly need to associate themselves with what could be called "global identity economies." These are economies that are built around a worldwide recognition of excellence that fuels regional growth no matter what the nation's international standing may be. To do so, cities and states will need to band together regionally to maximize their economic potential. And that will be a major challenge -- based on my experience developing promotional initiatives for numerous cities and states -- because they are used to competing with each other rather than collaborating.
The best example of a global identity economy is Silicon Valley, which has a worldwide reputation for preeminence in high technology that ensures its stature and economic growth, regardless of the United States' international posture. This is not to say that American cities and states need to protect themselves from a declining U.S. stature, but rather that they can no longer depend on the nation's super-power standing to fuel their growth.
A number of American cities already benefit from global identity economies: New York, in finance, media, and culture; Los Angeles, in entertainment and Asian business; Chicago, in commodities; Houston, in oil; Miami, in Latin American business, among others. And yet global identity economies are not necessarily focused on major cities. Silicon Valley -- and Napa Valley, for wine -- are both compelling examples.
Similar economies are, of course, evident throughout the world -- from major cities with expertise much like our own to regional centers like India's Bollywood and Scotland's Silicon Glen.
But the greatest potential for American cities and states will come if various combinations of them band together and define themselves anew in global terms, building a strength that is greater than any of them possesses individually. The eight Northeastern states from Maryland to Massachusetts, for instance, could together constitute the greatest medical and pharmaceutical corridor in the world. It would include: (starting in Maryland and moving north) the National Institutes of Health and Johns Hopkins University; New Jersey's pharmaceutical industry; New York City's medical complexes and venture capitalists; Yale and Harvard universities and their teaching hospitals; and hundreds of other extraordinary institutions and corporations in between. While each of those entities may be great -- or even superb -- on its own, only by combining can they contribute more broadly to a global prominence that can fuel an entire region of the country.
Similarly, a Southwest science corridor could be defined running from Houston and the Johnson Space Center on the East through New Mexico and Arizona -- with their leadership in astronomy -- to the technology centers of Southern California. This, too, would provide a world-class focus that could boost the economy of the entire region.
And other global identity economies could be developed -- both large and small - to encompass much, if not all, of the nation. They would simply have to be defined in ways that would have both global credibility and renown. Certainly, all of the nation would benefit from being either within such economies or in close proximity to them.
The major adjustment that would be required is for cities and states to end the practice of only promoting themselves individually and explore the potential for promoting themselves in new combinations.
Typically cities and states have their own -- often limited -- marketing budgets and use them solely for their own marketing, typically in direct competition with each other. But city-by-city or state-by-state, the United States will not be able to compete effectively enough on a global basis. The competition in this flattened world will simply be too much.
In newly created, substantively focused, combinations, however, the prominence of our nation's parts can be even more extraordinary than it is today. In new groupings, their strengths can be combined to form identities that can compete -- and even dominate -- globally.
In doing so, the United States can both enhance economic strengths that already exist and extend those strengths to nearby areas that can benefit as never before. Cities and towns that have been struggling -- like Hartford, CT, or Newark, NJ -- will find themselves suddenly located within a globally renowned corridor that had not previously been defined - with all the advantages that would then ensue.
And America would have re-established its global pre-eminence -- not only as a nation but as a set of newly combined parts that constitute excellence that is second to none.
The author is Chief Operating Officer of Goodman Media International, the New York City-based public relations firm.
Calling all HuffPost superfans!
Sign up for membership to become a founding member and help shape HuffPost's next chapter