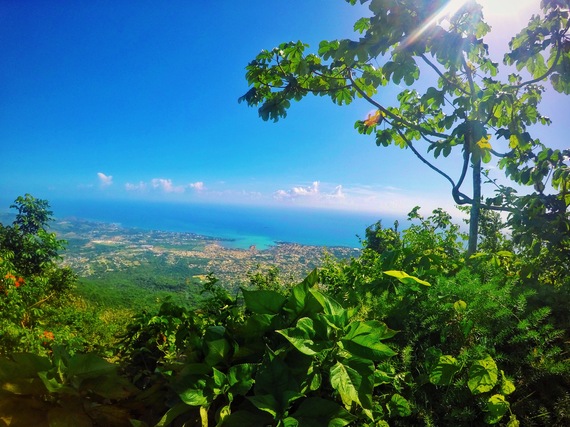 Because I love adventurous travel, there is one destination that I have avoided, thinking it was lacking any activities other than lazy days spent on the beaches. The Dominican Republic, well known for it's pristine beaches and all-inclusive resorts, is not a place most thrill-seekers like myself would consider for a vacation. However, on my journey throughout the Northern Coast of the country, I quickly realized that this is in fact an adventurer's paradise. Though there are many places to engage in similar adventures, there is no place that has so many varied activities in such a condensed area.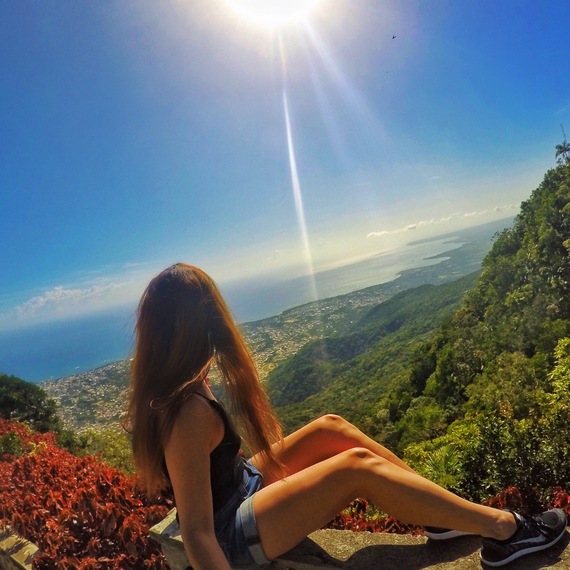 Still, most of the Dominican Republic's visitors head straight for to the beaches of the Punta Cana area, never encountering anything outside of the resorts. For this reason, sadly, the Dominican Republic is a place that few visitors actually experience authentically. Many visitors have an unrealistic fear of venturing outside of their large resorts, which is unfortunate because this type of experience generally lacks the local culture, food, and soul of the country.
There are so many incredible activities, and below are just a few that I tried during my visit. However, you have been warned. If you participate in these activities, your adrenaline will spike, you will end your days tired and satisfied with a big smile on your face. In addition your trip will result in once-in-a-lifetime memories.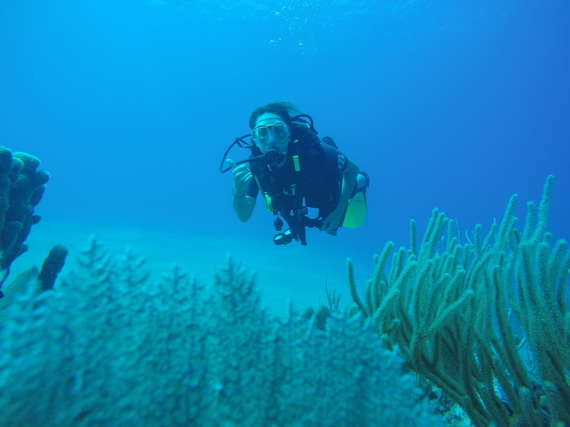 One of the most exciting things about traveling to a tropical destination is taking a look at what is under the sea. SCUBA diving is one of my favorite activities, and I try to do it in just about every country that I visit, as each destination harbors its own unique aquatic life. The warm waters of the Dominican Republic's Northern Coast are perfect for those who are experiencing SCUBA for the first time, and it makes an excellent place to earn your certification. Diving is is serious, and many unexpected things can happen underwater, therefore I suggest going with a reputable company. I went with Dive Cabarete. They took all of the proper precautions, and, unlike many other dive companies I have been out with, I did not feel rushed. The dive master also encouraged me to check my own equipment. Often times, the dive shops check it and tell you that everything is okay; however, since I have already been to the decompression chamber once, I prefer to check my own equipment.
This was by far one of my favorite experiences while in the Dominican Republic. At Monkey Jungle, they have zip lines for those looking for a thrill ride, but the highlight is their squirrel monkey interaction. Here you can get up close and personal with the monkeys. They will jump down from the trees and swarm you as you feed them their favorite fruits. They start jumping on your shoulders and head and even playing with your hair. This is a once-in-a-lifetime experience that is definitely worth the visit.
Incredibly, this place isn't just for monkeying around.. In addition to taking care of the monkeys, all of the proceeds made from the zip lines and monkey interactions go towards a free clinic on the premise. The clinic provides much needed medicine and healthcare free of cost for many of the locals.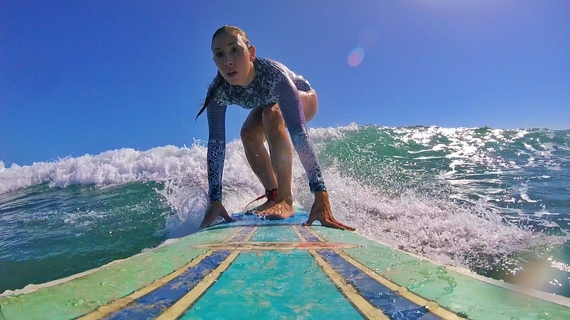 The calm warm waves of the Cabarete area make for an excellent place to learn how to surf, as the waves are pretty tame. There are ton's of companies to choose from, but I went out with 3-2-1 Takeoff because of their great location and reviews. I knew how to surf before my trip, but what I liked about their lessons was that each person gets their own helper (called a 'Dolphin') to either help you catch your first wave or perfect your technique. Visitors who are already excellent surfers will enjoy Cabarete and Kite Beach for practicing new tricks, or for trying their hand at kitesurfing. Kite Beach is known to be one of the best kitesurfing areas in the world. Understandably so, as it always seems to have a strong breeze.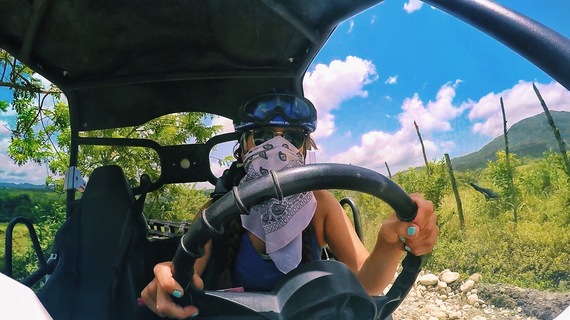 I loved exploring the Northern Coast by ATV, for it was adventurous and gave me a new perspective on the area. I went down some dusty dirt roads and even visited a local's home. Lastly, my guide then led us to a lagoon where locals hang out to barbecue and cool off from the summer's heat! This was a great way to combine interacting with locals and adventurous activity.
Jump, Slide and Climb Through 27 Waterfalls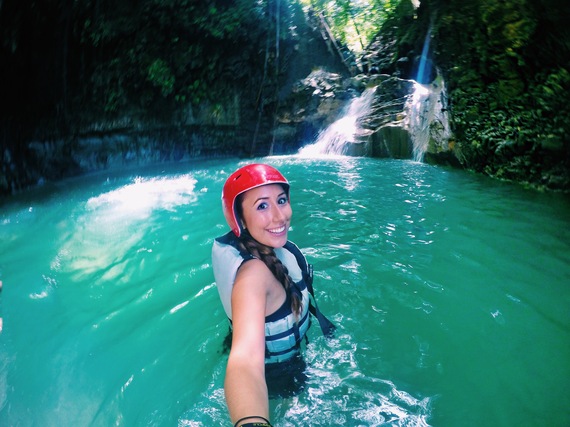 Be sure to bring water shoes to the Dominican Republic, because the waterfalls are stunning and something to not miss. The Damajagua Cascades make for an incredibly unique day in the waterfalls and natural pools of water, defying everything my mother taught me. The day starts by hiking up to the top of the 27 waterfalls with a local guide. From there you can jump off ledges and water-slide down waterfalls into natural pools. Thanks to my guides at Iguana Mama, I had assistance to keep me safe and tell me where to aim my jumps so I wouldn't get up close and personal with any rocks. This experience certainly isn't for everyone, but there are walk-arounds if any of the jumps or slides are too big. I did all of the jumps, but the biggest one took some coaxing after I started shaking when I looked down, I could hear my mother's voice "Don't ever cliff jump, Valerie, it's very dangerous!". Sorry mom. At least it was an environment with guides around that know the waterfalls like the back of their hand!
Whitewater Rafting in Class 5 Rapids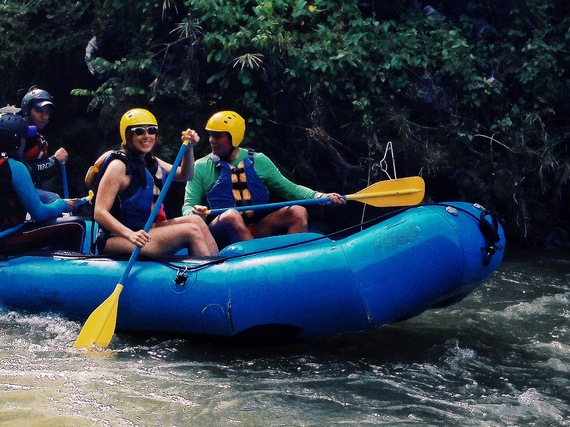 Just a couple of hours outside of Puerto Plata is the mountain town of Jarabacoa. Jarabacoa is home to the Dominican Republic's longest river, Yaque Del Norte, with some incredible class 5 rapids. I took a recommendation from a friend and went with Rancho Jarabacoa. White water rafting here is not for the faint of heart. Our raft's guide was catapulted off the rear of the raft and sent flying into the water, while our raft continued down some pretty intense rapids. Luckily, they were prepared and our guide hopped back in before we took a few major drops. White water rafting is definitely an experience not to miss while you are in the DR if you love exciting activities in uncontrolled environments. If you prefer to sit this one out, Rancho Jarabacoa has some small horses that you can ride, but they made me more nervous than the rapids.
Tackle Your Fear of Heights in a Cable Car Ride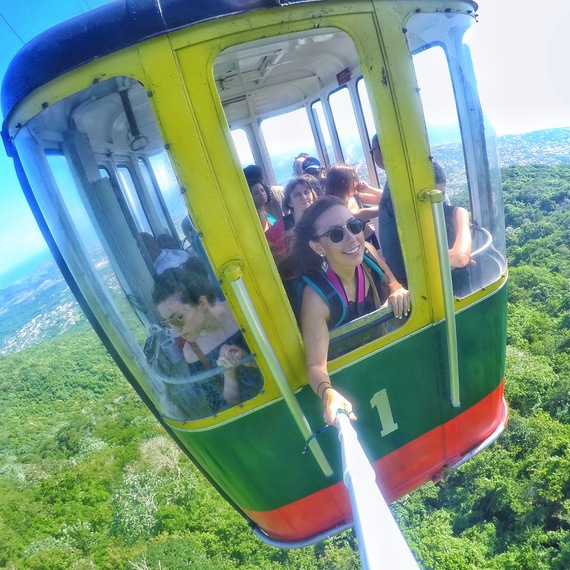 Mount Isabel will have you asking yourself "Am I in the Caribbean or am I in Brazil"? High above the tree-tops, with it's own Christ the Redeemer statue, Mount Isabel De Torres is worth a visit! This one is probably only considered adventurous if you have a fear of heights (which I don't), but the cable car ride up to the top of Mount Isabel De Torres is worth taking! The views are spectacular, you get a panoramic sweep of the entire area. It's best to visit in the mornings, as clouds tend to move in later on in the day.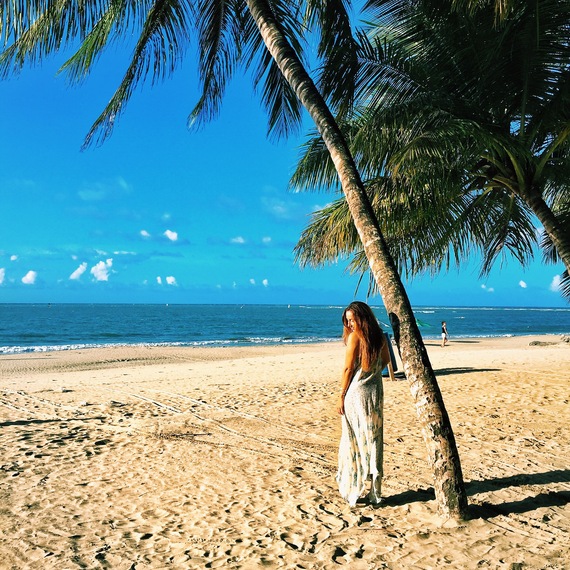 While many think of the Dominican Republic as a place for all-inclusive loving beach-goers, it truly is a paradise for adventure-seekers and outdoor enthusiasts. The Northern Coast is easy to get to thanks to the Puerto Plata airport. From here all activities are easy and convenient from the beachside areas of Puerto Plata, Sosua, and Cabarete. All of these adventures are so nearby that you can even tackle several of them in one day! When visiting the Dominican Republic, adventure is truly at your fingertips, and, well... if you decide you want to end your adventurous days with cocktails by the pool of your all-inclusive resort, there's certainly no shortage of that either.
Popular in the Community