In the news recently we have been reading about the Senate Committee on Education rewriting the No Child Left Behind Act. I thought it would be interesting to put actual names to this Senate Committee. The following is a list of the senators appointed to this committee, their ranking, political party, and their occupations prior to becoming a United States senator:
Republicans by Rank
Lamar Alexander (TN) Lawyer and Creator of a Private Day Care Company
Michael B. Enzi (WY) Accountant
Richard Burr (NC) Businessman
Johnny Isakson (GA) Businessman
Rand Paul (KY) Doctor
Susan Collins (ME) Business
Lisa Murkowski (AK) Economics
Mark Kirk (IL) History
Tim Scott (SC) Business
Orrin G. Hatch (UT) Lawyer
Pat Roberts (KS) Journalism
Bill Cassidy, M.D. (LA) Doctor
Democrats by Rank
Patty Murray (WA) Politician
Barbara A. Mikulski (MD) Social Worker
Bernard Sanders (I) (VT) Politician
Robert P. Casey, Jr. (PA) Teacher/Lawyer
Al Franken (MN) Comedian/Author
Michael F. Bennet (CO) Superintendent of Schools/Lawyer
Sheldon Whitehouse (RI) Business/Lawyer
Tammy Baldwin (WI) Political Science/Math
Christopher S. Murphy (CT) Lawyer
Elizabeth Warren (MA) Law Professor
The senators chose to call the new bill, The Every Child Achieves Act of 2015. I have always loved the names they use for these acts. They sound so strong and important. No one would ever argue that we would never want to leave any child behind or that we would want every child to achieve. But let's take a closer look at the whispered overhaul of the Bill and who is responsible for these critical changes in American Education.
The Senate committee on Health, Education, Labor and Pensions is the current group making these life altering changes for the children of America. There are 22 of them to be specific. Now one would assume that if you are revamping an education bill you would certainly want educators to be making the decisions. After all, we can all assume that after 4 to approximately 12 years of study in the field of education, depending on his/her degree, that these educators would have a healthy knowledge about what is best for our children. These scholars would be making decisions based on all those years of study. I can definitely support a Think Tank of educators revamping the No Child Left Behind Act, and I would be confident that the professional decisions being made would be in the best interest of our American children and not being made for any political agenda.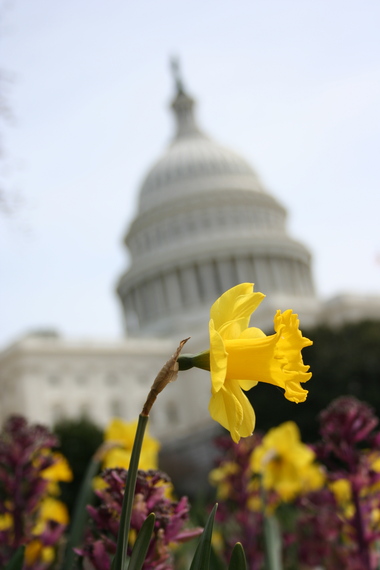 But that is not the case. That is not who is rewriting our educational policy. Rather it is the 22 congressmen and congresswomen elected to office and heretofore listed at the beginning of this post. Out of those 22 people, let's look at their occupational experiences and see if we can find any experts in education. We start off with 7 people in the field of law. Although a worthy education, it does not make them even close to experts in education. We have two doctors--highly educated but not educators. We have 5 people in business and even a comedian in the group.
To be fair we do have some educational expertise in this crowd. One senator was a fifth grade teacher for one year and coached basketball for one year. Another Senator was a Law professor for a period of time. There is one Senator who was a superintendent of Schools. Now, that is three Senators out of 22 that might have some real experience and expertise in the field of education. Now you might be saying to yourself, why is the Secretary of Education not involved with the rewriting of this bill? He did put his blessing on it. His major was sociology.
I think we can all agree that there is a great need for improvements in the NCLB Act. Some good did come from this law. A great deal of accountability was placed upon administrators to take part in educational reform. Many supports and resources were made available to struggling and failing students, and perhaps some test scores were raised. But at what cost? Many school districts were forced to dismantle their arts programs. Parents became responsible to fund athletic activities. Testing became the prime purpose of education instead of teaching.
I would love to get 22 Americans to sit down over a period of time and rewrite the rules, perks and term limits for Congress. I really think we could make some real change that would positively impact the American Government. If they can force change on our profession, why can't we do the same?
REAL LIFE. REAL NEWS. REAL VOICES.
Help us tell more of the stories that matter from voices that too often remain unheard.