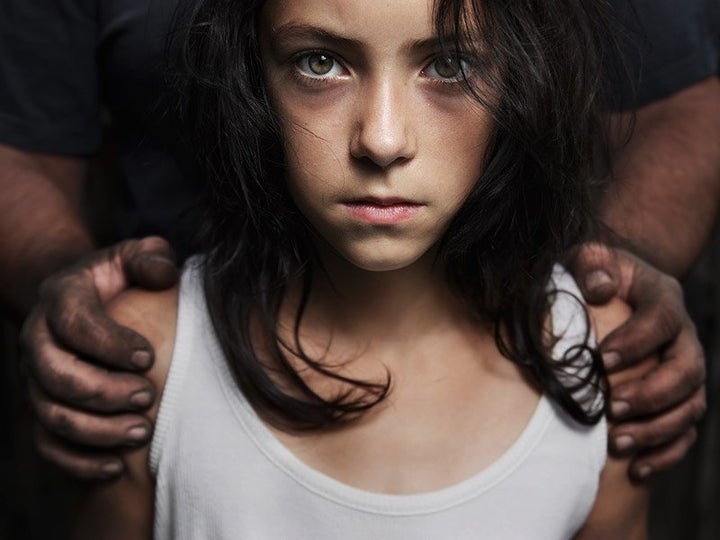 300,000 children in the United States are prostituted each year; are victims of child sex trafficking. The number is disturbing, to say the least.
2 million children are victims of child sex trafficking each year across the globe. The number is staggering, and hard to believe. Yet, the numbers are true and society as a whole seems to look the other way.
It is not something that we as a society want to recognize, want to acknowledge, and to fight. It is horrifying and depressing. It makes us feel uncomfortable. Yet, child sex trafficking is all around us. It is in our cities, and even in our neighborhoods. And it is happening to our children, with the average age of a child being trafficked at only 12 years old. Sen. Amy Klobuchar, D-Minn put it wisely when she said, "They're not even old enough to go to a prom, not even old enough to get a driver's license and yet we still are seeing more and more of it on the Internet." The number of children being contacted by sexual predators online is disturbing and astounding at the same time. Approximately one out of every seven children is sexually contacted, or solicited, by a predator while online. Furthermore, many of these children are seriously pursued online by these predators, singling out these children in an attempt to lure them in.
The Trafficking Victims Protection Act (TVPA) defines "severe forms of trafficking in persons" as: sex trafficking in which a commercial sex act is induced by force, fraud, or coercion, or in which the person induced to perform such an act has not attained 18 years of age."
How big is it? Across the globe, it is a $32 billion industry each year, and human trafficking is on the rise in the United States. In one 2014 study by the Urban Institute in Atlanta Georgia some child traffickers in Atlanta make more than $32,000 a week. Furthermore, the same study also cited research discovering that Atlanta's illegal sex industry generates around $290 million a year.
Most youth who fall victim to prostitution today come from environments where they have already been sexually abuse. To be sure, the majority of children in America who are exploited sexually have already endured a life of physical, sexual, or psychological abuse. Indeed, the contributor to a child entering into a life of child sex trafficking is a prior life of sexual abuse. Along with this, many of these children who have already been exposed to sexual abuse have problems with low self-esteem, and do not receive the educational opportunities they deserve. For some teens who have suffered abuse from the hands of family members, they may seek escape by running away from home. As a result, they are more likely to end up homeless, and may choose a life style of prostitution in order to "make ends meet," financially, so to speak. These youth are more inclined to be placed into foster homes or group homes, and are also more likely to run away. Pimps also attract children by targeting them in group homes, promising them gifts, a sense of belonging, and a place where they will be loved, as well as encouraging them with presents and gifts, all while grooming them for a life of prositution.
Dr. Katariina Rosenblatt, leading expert in Human Trafficking and author of the book Stolen: The True Story of a Sex Trafficking Survivor, was herself a victim of the child sex industry. "I was recruited in my middle school at 14, falling for a false friend who invited me for a sleep over party. My classmate's father was a pedophile and trafficker using his own daughter to recruit other youngsters. Selling us, he had an older man kidnap, blindfold and transport us to an apartment being used as a brothel simply existing under the noses of an average residential apartment complex. During this time I became very addicted to drugs with the drugs then in my system, which left me with yet another vulnerability to being recruited a third time at 15 in the apartment building where I lived. This time, it was an older father figure type pimp preying upon my need for love and protection. In total, I was a victim from 13-17 off and on.
The day to day was mostly a blur hoping to find love in the eyes of the traffickers or customers who paid the trafficker to be with us either through drugs or money. But I fell for the false love and false attention of the men that came, never staying and always breaking my heart leaving me confused and lonely even more than before. To them it was a game or a fantasy but to me it was a sad string of disappointing experiences controlled by dangerous men who carried guns and used intimidation to keep us controlled by drugs and threats. In reality these traffickers and men cared nothing for me or my friends."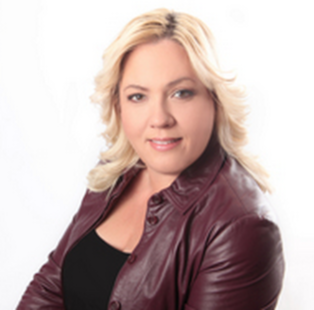 The danger is real. It is happening across the globe. It is happening across the nation. It is even happening in our cities, neighborhoods, and even in our own homes. Without a doubt, so many of children have experienced situations and terrors that we might not be prepared for, at first. So many children have been exposed to environments and horrors that are beyond our own experiences. Yet, these are the very children who need to be protected and kept safe from these situations and horrors, ensuring that they never experience them again.
Will you stand up to child sex trafficking? Will you even care?
Dr. John DeGarmo has been a foster parent for 14 years, now, and he and his wife have had over 50 children come through their home. He is a leading consultant and expert in foster care, and serves as a speaker and trainer on many topics about the foster care system. Dr. DeGarmo is the author of several foster care books, including Keeping Foster Children Safe Online, and writes for several publications. He can be contacted at drjohndegarmo@gmail, through his Facebook page, Dr. John DeGarmo, or at The Foster Care Institute.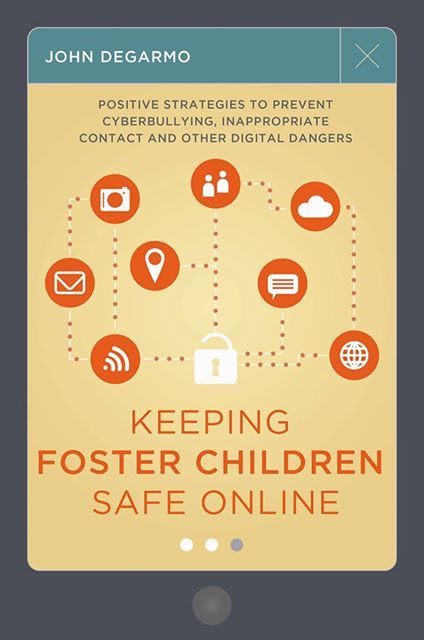 Related
Popular in the Community