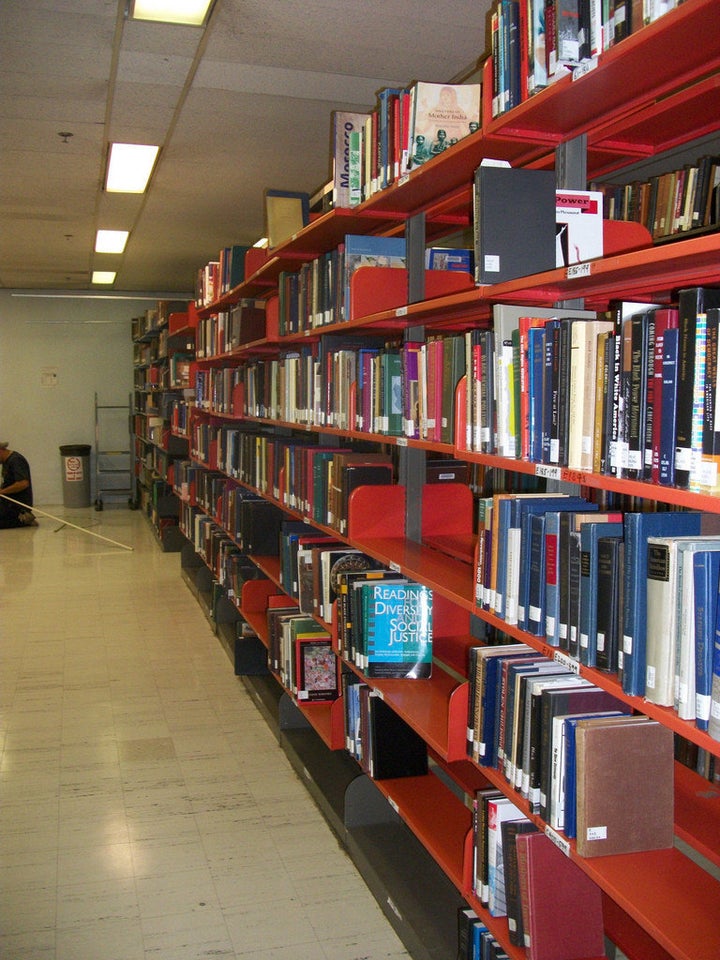 For most authors, novels brew on the back burner in the corner recesses of the mind until they can no longer be contained and make it onto paper. Characters and stories are often found in the most unlikely places, yet more often than not, they are found closer to home. Remember the old writing adage, "write what you know"? It is sage advice that writer's don't take lightly. Such is the case for beloved author, Adriana Trigiani and her latest novel, The Shoemaker's Wife, a fictionalized account of the life of her grandparents.
Stories have always been with Trigiani. Like many writers, something sparks her interest to sustain the process and write it through to the very end. Years ago, she discovered the story of The Shoemaker's Wife buried deep in the songs of her grandmother's old vinyl records of Enrico Caruso. Trigiani's love of opera, as well as her grandmother's adoration of the music sparked the dramatic score of an epic historical tale of romance and adventure. Trigiani explains:
"I've been working on the timeline of the novel for 20 years, and I'd write scenes, or develop a particular notion and then return to it between other stories. This novel has been a longtime good friend, as I love the time period, the historical events and the sweet notes of my grandparents' love affair."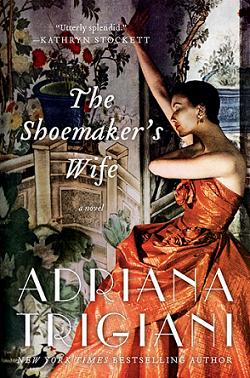 Set in the Italian Alps at the turn of the 20th century, The Shoemaker's Wife tells the story of two young people, Ciro and Enza, who meet and form a bond, but life-altering circumstances force the duo apart. In a remarkable turn of events, Circo and Enza both end up leaving their homeland behind, at separate times, to start anew as immigrants in America. The breathtaking novel spans time and place, letting fate take its course as Circo and Enza's personal stories intertwine down different paths -- a story that almost wasn't -- but ultimately reuniting them.
Not only did the shared love of music play its hand in the making of Trigiani's 12th novel, but so did her grandparents sense of wonder, their careers as a shoemaker and seamstress, as well as the changing times of the day. Trigiani says:
"I wanted the historical elements to feel courant. I thought of my grandmother's sense of craft and play as a seamstress, and imposed that sense of sprezzatura through the story. I thought of how she artfully lined a black coat in turquoise satin, or gathered tulle around a collar to give it a frame. In the manuscript, I'd occasionally let one sentence frame a scene, or introduce a new plot development. Also, I have never written in the third person before, and found out that I loved it."
The historical novel sparkles in exquisite details and vivid description, showcasing rustic life in the snow capped mountain villages of Italy, the glittering and bustling glamor of New York City, to a quaint town in Minnesota. Trigiani did extensive research for the novel, which took many years. She has notebooks filled with interviews with her grandmother and she made several trips abroad to Italy. Her great-uncle, Monsignor Don Andrea Spada was editor of the L'eco di Bergamo. Many of his articles and the books written about him provided plenty of resources. New York alone, where Trigiani lives with her husband, a lighting designer for the Late Show with David Letterman, supplied her with countless material. Trigiani continues:
"I live in the greatest city in the world for research. The Calandra Institute, the Metropolitan Opera Archives, the library at Lincoln Center, and the Fashion Institute of Technology were helpful and key to piecing together what life must have been like at the turn of the last century. But the most precious research to me came from the paperwork filed on behalf of my grandparents and great-grandfather. The ship's manifest showed that they could read and write. I am still emotional when I look at those boxes checked yes."
This isn't the first time Trigiani's background and family history has given her material for books.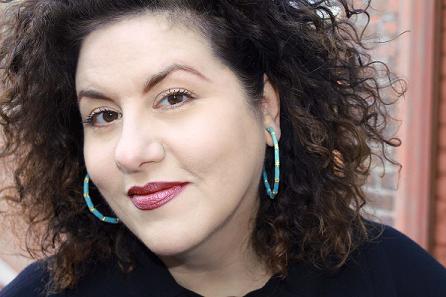 Raised in the coal-mining town of Big Stone Gap, Virginia, she grew up with a love of reading and credits teachers and librarians, her mother among them, as giving her great books to read. Trigiani later went St. Mary's in South Bend, Indiana where she was a theatre major. She says amazing professors encouraged her and pushed her to write, and she can't imagine what would have become of her without her mentors.
She eventually moved to New York, training with playwright Ruth Goetz and June Lawton who taught her Chinese Face Reading, a form of fortune-telling through interpreting facial features. After working in the theater, Trigiani went on to work in television as a writer and producer of The Cosby Show, A Different World, and the head writer and executive producer of City Kids for Jim Henson Productions.
During this time, she wrote the screenplay, Big Stone Gap, about a local pharmacist who keeps the town's secrets, but discovers her family has their own skeletons. The screenplay soon became a fiction series. Trigiani is set to direct the big-screen version of the novel.
She continues to write screenplay adaptations of her novels, of which have been translated and sold in over 36 countries. Bestowed by USA Today as one of the reigning queens of women's fiction, Trigiani decided to dip her toes into the young adult genre, with Viola in Reel Life. Of her contemporary teen series, Trigiani says:
"I fell in love with reading when I was allowed to choose whatever books I wanted to check out of the library. I was around nine years old when I began choosing my own books in earnest. So, it's a moment in time that has great meaning to me, so I wanted to celebrate it. A third Viola is on the way later this year."
The New York Times Bestselling author loves being a writer and doesn't take any moment of her good fortune for granted, nor take her readers for granted. She works seven days a week and her favorite place to write... is in the laundry room. Trigiani says she can close the door and it's quiet.
She was recently honored as Writer-In-Residence at New Haven University, which she explains is a school, built by determined sons and daughters of immigrants who were not welcome at the fancy Ivy League schools. She is working on a project for 2013 that involves writing, theater, personal history and performance art.
In her spare time, that is when she has it, what does this busy and successful writer enjoy doing most? Trigiani says, "Don't laugh... I enjoy reading. Evermore and always!"
The Shoemaker's Wife will be released on April 3rd! Pick up a copy and enjoy!
Related
Popular in the Community