Starting and growing your own small business can be--and usually is--an agonizingly lonely activity.
Starting a service business--not a product business would seem to offer the greatest chance of success: no manufacturing, materials, or shipping costs and if you can work from home to begin, much lower overhead and wider profit margin.
However, trying to start a technology, non-software, product business is generally frowned upon greatly, unless the founder has access to hundreds of millions of dollars to do so, and even then ... well, if it's a complicated, complex device involving hundreds or even thousands of tiny components ... say, a smartphone ... one could be warned off the idea entirely.
Merely attempting to start a business which makes a hardware product is sometimes considered insane. Much less trying to develop a disruptive, game-changing bit of hardware in a rapidly maturing smartphone industry.
Every once in a while, a particularly brave or perhaps crazy person with an idea, makes a go of it.
I met just such a person recently in Dallas, Darius Allen. Allen, a big affable fellow, former Auburn student and football player is on a mission, almost like a Navy SEAL. He's going to build a new kind of smartphone come hell or high water.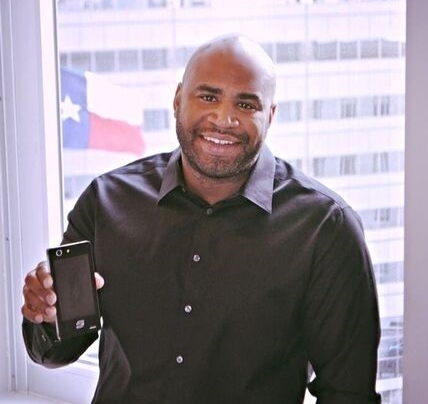 Allen says, "When I graduated college in 2003, I couldn't get a job. I tried everything but just couldn't. So I started my own IT consulting firm and stumbled along for one year. I then started interviewing for a tech sales job in Dallas, and didn't have enough experience for that. Then I decided to get myself some sales experience and went to learn some ... by selling cars. Then I went into real estate and sold mortgages." Allen went into two very high-pressure sales careers with no experience but then got some very serious sales experience.
Moving right along in 2004, Allen started a company called Starcast Group which he describes as an "asset location" business that locates debtors for repossession and collection. Starcast is still going strong and when I asked Allen if it was "a perfect little money machine," he smiled broadly and nodded his head yes.
This, a recurring revenue stream from a company he no longer has to personally manage, is how Darius Allen is able to pursue and expensive new hardware play to build a unique phone.
He gives no quarter and takes no prisoners, in a nice way. Though he's a looming presence in any room, he's not intimidating in the slightest and has a broad smile and quick wit.
"I was talking to a friend of mine," Allen began casually, "and I told him, 'I think I'll make a phone.' He thought I was crazy." Well, like a lot of risk-taking entrepreneurs, who feel the imperative of risk to succeed, Allen forged right ahead. "I dug into different concepts for phones and thought a dual-screen phone was a cool idea."
The dual-screen phone segment is one that's been tried recently since 2010 and before, however it's lined with landmines and burnt out shells of big consumer electronics corporations attempts. Samsung, LG, Kyocera and others have broken their picks on this double form factor.
Granted, many of these were using a form of a Sidekick with a phone shape with a cover screen on the outside, then opening up like a clam shell to reveal a tiny keyboard and second screen. I think this is the wrong form formula because the second screen is not effortlessly accessible (with one hand) but also the imperative power time only gets worse with two power-draining color screens.
That's why Darius Allen chose to do what only one other manufacturer I've found has attempted: have one main screen on the front of his smartphone and a second black and white screen on the back for consumer uses that don't need color. As Allen quickly points out, "That second black and white screen on the back is great for e-reading, maps, media players notes and so on; anything that doesn't require color and rapidly deplete power."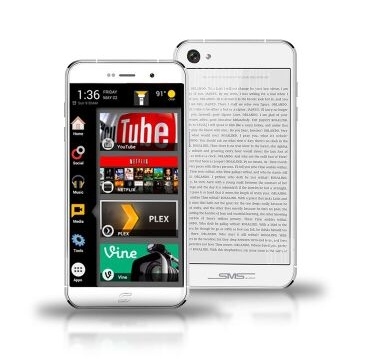 The Siam 7X is initially available only on the better-selling Android smartphone platform, not Apple's iOS. This is a distinct reversal for several years, when start-ups of all descriptions would make their apps, software and hardware for the Apple' platform first and then Android afterward. Not anymore. "The great thing about Android," Allen opined, "is it offers so much flexibility. The iPhone is everything Apple. Android is like an Open Source community project, where everybody contributes and participates."
Another characteristic of the Siam phone is that it's a GSM carrier phone which means only AT&T and T-Mobile can serve them. GSM was the European/Asian dominant platform on which SMS texting exploded; while CDMA is an American legacy platform. This shows Allen was thinking which technology, GSM or CDMA, works in more countries around the world? Obviously GSM. Allen strongly believes that the other two US carriers that aren't on GSM, Sprint and Verizon, are heading in the GSM direction shortly. I concur.
"The reason you make a GSM phone instead of a CDMA phone is flexibility with the carriers," Allen told me emphatically.
Right now, Allen is using an E-Ink Corporation screen on the back of the Siam. To me having to open a mandatory set of e-ink apps is a bit clunky. Eventually, Allen told me he will move to a second color screen on the back and then won't need e-ink apps.

Admittedly, the only way for entrepreneurs like Allen to have his dreams manufactured affordably and in solid fashion was in Asia. Allen spent a lot of time in China, looking at factories and holding meetings. After many months of hard research and conversations, he settled on having his phones made in Shenzhen, a well-known contract manufacturing center.
"We're talking about Marketing campaigns right now," Darius Allen told me, "but the second-screen, the most obvious thing, is not what we are going to concentrate on. That's too easy," he told me like a true contrarian. "We're going to focus on the phone itself. 'Our phone kicks your butt' is what we want to say, then add, 'PLUS, it has a second screen.' For us, it's the user experience of the whole phone," he finished strong.
Beside the second-screen capability Siam offers, there's another unique option. It's got two SIM card slots which offers users for the first time, the possibility of using one SIM card for each network carrier or more importantly, a way to use one phone for two uses: Business & Personal. This synchronizes perfectly with the BYOD strategy sweeping the corporate world.



A third innovative advantage of the Siam phone is the cool, bio-metric access to the phone by Descartes Biometrics' Helix which reads your ears and their unique patterns before unlocking
The heroic aspect of a blooming entrepreneur doing it all alone is impressive. "I'm still up 24 hours a day. Managing, handling software development, production, orders, materials and certifications with carriers." If Allen accomplished this much all alone, can you imagine what he might have done with a big budget and some executives surrounding him?
Our story of Darius Allen and his appointed mission now returns to current day. Allen has successfully weathered all the possible pitfalls and traps of building any business, most especially the dicey ones associated with building and manufacturing an electronic hardware product. He has 10,000 of his newly built and updated Siam 7X dual-screen smartphones coming to him shortly and is launching them at CES (Consumer Electronics Show) in Las Vegas in early January.
"I'm nervous about it (Siam's first launch), of course," Allen finished off realistically, "but it keeps me going."
And if it should fail? "I can always start a new business to generate some cash flow. I'm 35, so I have plenty of time to build my retirement," he capped off optimistically.
I'd say it is this optimism, realism and relentlessness which are any entrepreneur's best characteristics.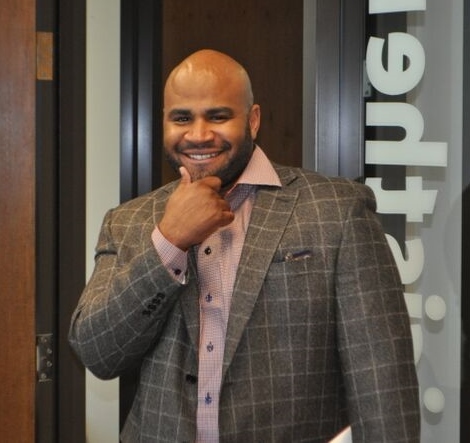 Popular in the Community