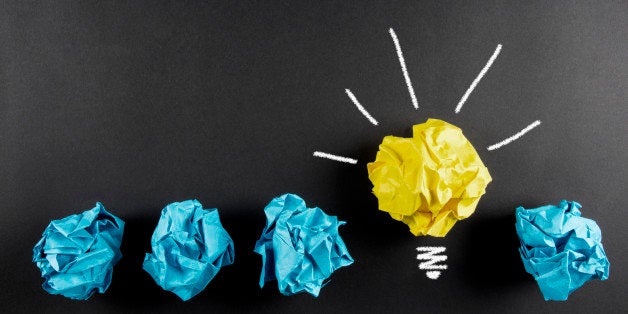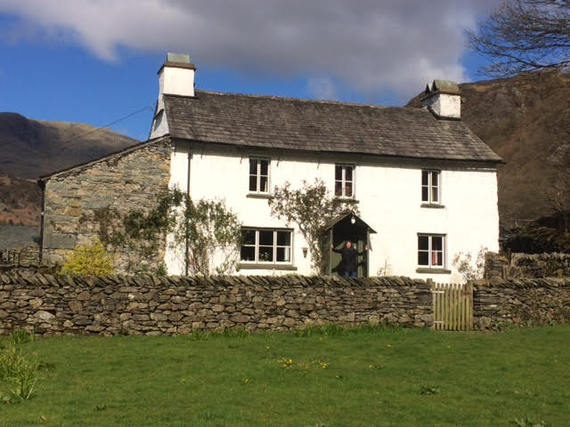 When did you last tell a story? That you have created in your head, or written down? You know really allowed your imagination to run free? I'm sensing the answer could be 'No'. If it is what if... What if you had the ability to do this more regularly - what could it provide you with? Who would you be? I know so many questions, bear with, as they're worth asking. Let me explain...

"I wish I knew how to be more creative"
It's a statement I hear regularly and something I have said to myself too. It's normally coupled with gazing out of a window with my head in my hand wondering how I could unlock the temporary block that seems to stop me from just connecting with creativity. It takes a certain someone to be creative doesn't it? Someone who can really open their mind and draw on resources that enable them to bring their ideas to life. Or so I thought...
I'll be honest. Recently I've felt stifled, almost in a routine where the cogs were turning and I was carrying out my daily routine but I guess stuck in a bit of a rut. I found myself trying to write but the words wouldn't flow, wanting to dress more in colour but choosing black and just a bit withdrawn and tired.
Cue holiday time!
Yes, I took a holiday and have discovered how to unlock my creativity or perhaps rekindle it. Now looking back over the last week it seems so simple, and I don't know why I didn't do this before. Actually I do know. I forgot about me. About self care and taking time to rejuvenate and reenergise. It's like I stopped giving myself permission to take time out. Ironic when I spend so much time helping others to do this. I guess we're all human and need reminders from time to time.
Just stop!
So what have I learnt? And what can I share with you? Just sit. Yes that's right you read it correctly, just sit down down for a moment and 'just be'. Allow yourself to sit still and allow your mind to wander. So often in life we rush around from one task to the next, clock watching and keeping deadlines and planning for tomorrow, or the next day, week, month, year. We're so encapsulated in the future that we forget the gift of the present. You see it really is a gift and we need to appreciate it, connect with it and enjoy it.
Last week I was very blessed to spend a week in the Lake District and stay at Yew Tree Cottage, a beautiful picturesque cottage on Yew Tree Farm. It was once owned by Beatrix Potter (well known children's author of the Peter Rabbit Tales) and also used as the setting of one of her cottages in the 2007 film starting Rene Zellweger about Beatrix's life. One day after returning from a walk due to the weather, I sat down and just gazed out the window. Firstly me sat still, for any length of time is unheard of but yet I suddenly felt drawn to what I was seeing. Crisp white snow flakes falling from the sky and gently covering the swirling landscape of fells and fields. As I watched the flurries I found myself drawn to my surroundings. The red curtains acting as a border for the scene I was gazing at, the stillness outside and the warmth in the room I was sitting in. The scene outside was changing, as the green on the trees and fells were replaced by an outline of white. How the vibrant colours of the flowers in the beds of the garden were replaced by a soft sheet of white snow. My attention was now turned to the roaring fire, with the cracking embers encouraging orange, reds and yellow flames that created the warmth. I found myself starting to wonder what stories could be created from what I was observing now having the time to just free my mind. The more I relaxed and allowed my mind to wonder the more I connected with my inner child and began to create stories in my mind. The more I realised how descriptive I can be (I'm noticing how I write about my experience for this blog too).
"There is something delicious about writing the first words of a story. You never quite know where they'll take you." Beatrix Potter
As children we have such vivid imaginations, creating scenes, stories, a whole world of make believe. It's a real creative gift. We don't question it, we don't resist it, we just immerse ourselves in it. What would it be like to apply the same approach as adults? To taking time out regularly to just sit and observe. To open the mind, to dream big, to believe that whatever we want is possible. To manifest a positive mindset and open our world to possibilities.
Creativity serves us in so many ways
How we decorate our homes, how we dress, our conversations, our work, our home life etc. Where would you love to bring more creativity into your life? It's all in detail. Perhaps you need to live it in your mind to help create it, the smells, the colours, the sounds, the whole experience.
As for me I now take three steps to connect with creativity regularly. These are:
1. Take 5-10 minutes everyday to switch off from life and 'just be'
This tiny proportion of the day enables me to sit quietly and gather my own thoughts, noticing the world around me. It also acts as a chance to take a moment for self care. If I can't connect with my creativity it's a trigger sign for me to know I need to rest.
2. To believe in myself and try new things
Part of being creative is to experiment and enjoy the experiences. There is learning in everything we do. Self believe is crucial for this and also helps us to manifest how we can use our imaginations to help us
3. Remind myself that creativity is individual to me
I can create whatever I want to in my mind. The next step is to put it in action.
Beatrix Potter wrote the most enchanting stories, and I wonder how she released her creative juices. She didn't have internet, modern technology or apps on a phone to inspire her, yet the stories she wrote were full of creative imagination. So I encourage you to take a moment to sit still and take a look around you. Creativity is all around us.
Related