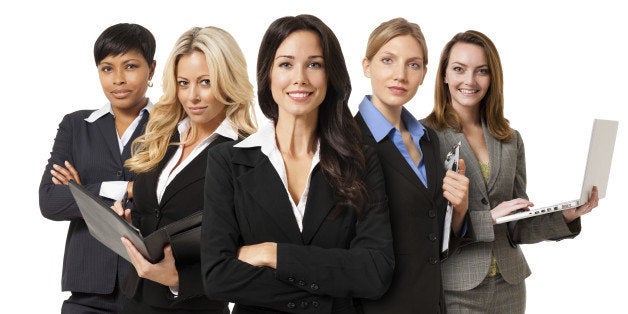 According to a 2013 report by the Ernst & Young Corporate Governance Center, the size of corporate boards has declined over the last five years. Currently, the average board size for small-cap companies is 8.3 directors and for mid-cap the average is 9.7. Large-cap companies have slightly larger boards with 11.2 directors on average.
Given board size and limited director turnover, it is no surprise that female representation on corporate boards seems to be frozen in time. In the United States only 16.9 percent of board seats are held by women. This puts us behind Norway (40.5 percent), Sweden (27 percent), Finland (26.8 percent), and the United Kingdom (20.7 percent), to name a few. Female representation on the boards of small- and mid-cap companies is even lower, and 45 percent of small-cap and 23 percent of mid-cap companies have no gender diversity on their boards at all -- not a single female director.
There are certainly plenty of talented women with the skills, experience, industry expertise and organizational savvy needed to serve on corporate boards, particularly as more boards adopt a skills-matrix approach for recruiting new directors. This is not a supply problem, it is a demand problem.
Unfortunately, the demand problem is not likely to change anytime soon. Consider this: Approximately 4,500 independent directors make up the boards of S&P companies, the majority of which are male. In 2012, 291 new directors joined the boards of S&P 500 companies and 76 of those appointments were female -- only moving the needle for women by about one percent. And this was progress? With even fewer women serving on the boards of small -- and mid-cap companies, the math is even more challenging.
At this rate, it could be several decades before gender-parity in the boardroom is anywhere close to becoming a reality. An intervention is needed.
How do we unfreeze this situation and increase board diversity? Why not have boards of 10 or fewer members increase their size by one director? Just one -- and commit to appointing a female executive to that board position. This appointment would need to be additive to other female appointments that may occur as part of normal board turnover and the accompanying recruitment and selection process. While this is a deliberate effort to increase board diversity, it is not a token appointment. The candidate would, of course, be selected based on qualifications and fit with what the board needs to govern the organization, manage key risks and ensure a forward-looking strategy is in place.
The talent pool of well-qualified, board-ready women is full to overflowing. So let's tap that pool in a meaningful way and, in short order, significantly increase the representation of women on corporate boards.
Popular in the Community