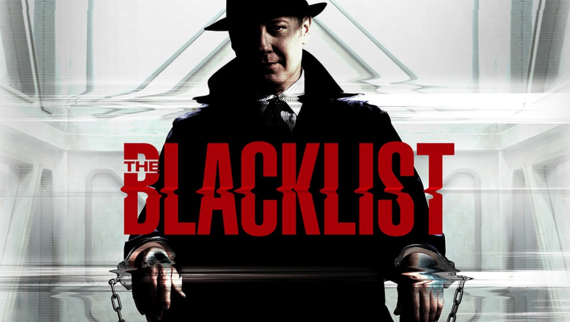 With the two-part finale of Parks and Recreation airing this past week, a notable and transformative shift has taken place at NBC. Its Thursday night comedy, an evening that once hosted such shows as The Cosby Show, Seinfeld, Friends, 30 Rock, and The Office, has been reconfigured and refocused on drama. NBC has chosen to bet its Thursday night on more serious dramas in hopes of aligning its programming with the viewing preferences of American audiences.
Debuting in September 2013, The Blacklist was a ratings phenomenon. The freshmen series ranked number seven in total primetime viewers in its first year and has been so popular that NBC earlier this month gave it the coveted post-Super Bowl slot. With its own attempts to recreate past comedy hits failing, and with former alumni Tina Fey taking her talents to Netflix, and Parks and Recreation co-creator Michael Schur moving over to FOX to work on the Andy Samberg-led Brooklyn Nine-Nine, NBC has all but tied its hopes for the immediate future to its wildly popular new show. A belief it fully committed to recently when it moved the series from its original Monday night slot to its new day and time on Thursday at 9:00 PM. Is it a good idea to bet your future on James Spader in a fedora? Was its one-year meteoric rise a fluke? Can it maintain that same audience in one of the most difficult and competitive nights of the week?
But, as with anything, the only question of importance is simple.
Is The Blacklist worth watching?
The protagonist of The Blacklist is Raymond 'Red' Reddington, played by James Spader, a former Naval intelligence officer who one day simply vanishes, only to reappear some time later as a rogue agent selling government secrets. The first episode of the series is set twenty years after Red's initial disappearance, now one of the F.B.I.'s most wanted criminals, and begins with his character nonchalantly strolling into the agency's headquarters in order to surrender himself. Arrested, Reddington claims that he possess information on some most notorious terrorists and criminals in the world, individuals so precise and careful even the government doesn't know they exist. But as there is many a time throughout the series, that's not the full story, and there's a few conditions that must be met first. Firstly, he must be free to go about as he pleases, and secondly, and more importantly, he will speak only to a rookie F.B.I. agent named Elizabeth Keene.
The series' other protagonist Elizabeth Keen, played by actress Megan Boone, is a rookie F.B.I. agent whose first day at the agency happens to coincide with Reddington's sudden surrender. In their first meeting, Red tells Elizabeth that he's there to protect her, and more importantly, she cannot trust her husband, the seemingly mild-mannered high school teacher, Tom. He explains, without details, that everything is not as it seems, and consequently sets her on a path that up-ends her life. The plot of The Blacklist is enjoyably and straightforwardly simple, with each episode focusing on a new criminal unveiled by Reddington from his secretive 'blacklist,' roles that have been filled by a rotating cast of guest stars. However, while the series has a procedural element at its foundation, there is second larger plot element to the series that makes it oddly gripping. The overarching mystery at the heart of the show focuses on the history and motives of its enigmatic protagonist, as well as what his connection is with Elizabeth to explain his obsession with her.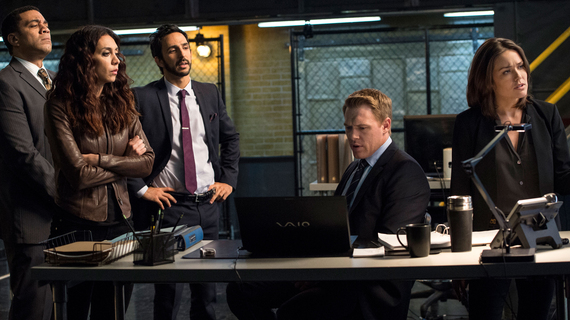 While the show without a doubt has a few shortcomings, from the occasional plot hole to some bad computer-generated graphics, it has quickly improved in quality, each episode more secure and confident than the last. But missteps aside, the true joy of the series lies in utterly delightful charm and menace with which Spader plays Red. Calm and collected, adorned in a three-piece suit and a fedora with his ever trusty bodyguard Dhembe at his side, he is the holder of all the information. He is a walking and talking enigma, part shaman, part criminal mastermind, part sociopathic murderer, part worried guardian, who disguises his deadly nature with a disarmingly easygoing and charming smile that's accompanied by wild stories that could be taken word for word out of the diary of The Most Interesting Man in The World. But, as many of the episodes in the series allude to, and as he admits himself, everything about him is a lie, but it's difficult to dismiss even those you don't trust when they become in a necessity in what you hope to achieve.
Most critics tend to have a bias against dramas on network television given that rival networks at HBO, AMC, and FX can create programming with more freedom and less to no censorship, an advantage that yields in their series more violence, foul language, and sex (let's be honest, season one of Game of Thrones was more a soft-core than plot-driven epic). The core of the argument becomes the 'other' networks choose to pursue artistic freedom while the big three networks prefer to invest in shows that reach the widest audience driven by one motivation: advertising dollars.
However, utilizing Spader's charms and wonderfully enjoyable display of acting, alongside a continually improving cast and high-end production quality, The Blacklist stands out among dramas on network television alongside similarly critically underrated CBS series Elementary as a quality piece of weekly entertainment.
You can catch The Blacklist on NBC on Thursday at 9:00 PM. You can also stream the entire first season on Netflix.
Calling all HuffPost superfans!
Sign up for membership to become a founding member and help shape HuffPost's next chapter