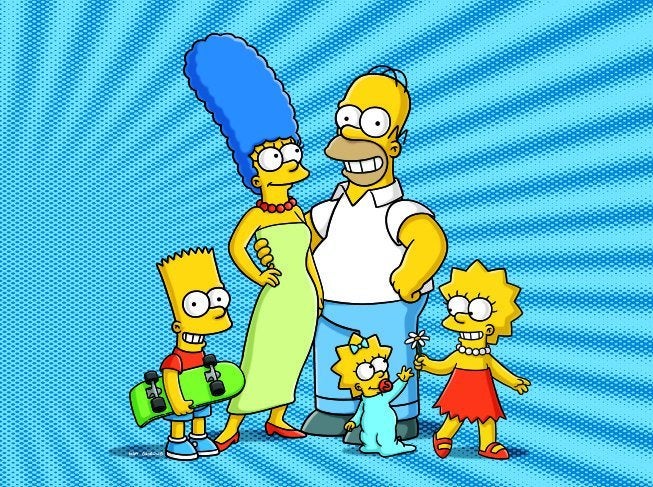 This February, "The Simpsons" could break another world record.
In celebration of the cartoon's historic 500th episode milestone (Sun., Feb. 19), Fox is inviting "The Simpsons" lovers to participate in a marathon that will hopefully lead to a new record for the longest continuous television viewing. The current Guinness World Record of 86 hours, 6 minutes and 41 seconds.
The "Ultimate Fan Marathon Challenge" at Hollywood & Highland in Los Angeles will begin on Wed., Feb. 8, as "The Simpsons" superfans come together to -- if they succeed -- watch 500 continuous episodes through Feb. 19. The winner will take home $10,500 and some special merchandise, of course.
The iconic animated series already holds Guinness World Records for the longest running animated series, the longest running sitcom and the most Emmy Awards won for an animated series, among others.
But a decade ago, "The Simpsons" parodied Guinness World Records, in the Season 13 episode "Sweet and Sour Marge," in which Homer tries to get everyone in Springfield together to build the tallest human pyramid. Instead, when their attempt comes crashing down, officials deem Springfield the world's fattest town. Hopefully, the "Ultimate Fan Marathon Challenge" will yield better results.
In its current 23rd season, "The Simpsons" is chock-full of guest voices this spring: Lady Gaga teaches Lisa to love herself in the finale; Lisa falls in love with Michael Cera on Valentine's Day; "Breaking Bad's" Bryan Cranston plays a fictional Hollywood spy; Jeremy Irons will play Moe's only friend; "The Social Network" star Armie Hammer lends his voice to "The D'oh-cial Network"; and Glenn Close will reprise her role as Homer's mom Mona.
"The Simpsons" airs Sundays at 8 p.m. EST on Fox.
Popular in the Community