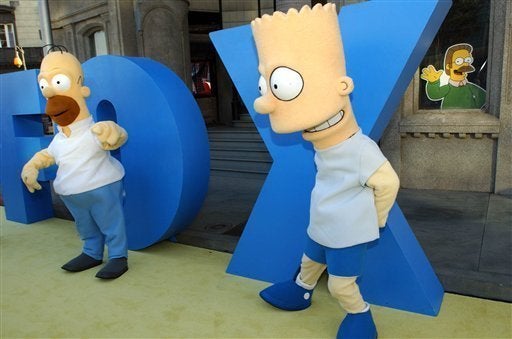 As the hit series "The Simpsons" approaches its 500th episode, executives over at Fox have been toying with the idea of creating a 24-hour channel solely dedicated to America's favorite dysfunctional nuclear family.
Chase Carey, News Corp's chief operating officer, first hinted at the possible scheme at a media conference in L.A. last week, the Los Angeles Times reports.
As the show prepares for its 23rd season, Carey said it has no plans to slow down.
But he didn't stop there. According to Forbes, at another conference in New York later that week, Carey emphasized how the show's unique brand presents a huge opportunity if they are to capitalize on the program's full library.
"The point I was making, which I will reemphasize, is that this is a unique franchise...and it provides us a unique opportunity to do some interesting things with it," he said. "The Simpsons" has been on the air for 23 seasons, yielding a library of programming few series could ever amass.
For those die-hard Simpsons fans out there, don't get too excited. Even if Fox could pull off a channel only devoted to the iconic show, Carey noted that syndication agreements already in place would prevent it from happening in the next 12 months.
Popular in the Community