As stars like George Clooney, Helen Mirren and Diane Kruger showed their support for Charlie Hebdo at the Golden Globes on Sunday, "The Simpsons" offered a tribute of its own to the French magazine with a somber animation.
As Mashable notes, "The Simpsons" tribute appears to channel the iconic painting "Liberty Leading the People" (shown below) by French artist Eugène Delacroix, who created the artwork in commemoration of France's 1830 July Revolution.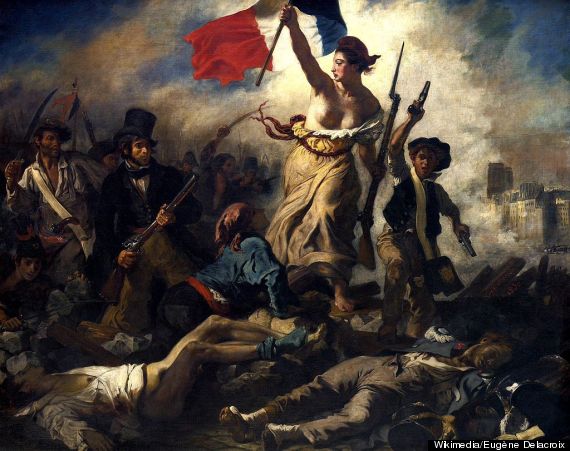 Some commenters have also noted similarities between "The Simpsons" animation and the poster for the musical "Les Misérables."
Since the terror attack on the Charlie Hebdo office in Paris on Jan. 7, cartoonists from all over the globe have paid tribute to the publication and to the 12 people who lost their lives. Among them is Albert Uderzo, the 87-year-old cartoonist behind the French comic "Asterix" who came out of retirement to honor the magazine with a sketch and the words "Moi aussi je suis un Charlie" (I too am Charlie).
Related
Popular in the Community