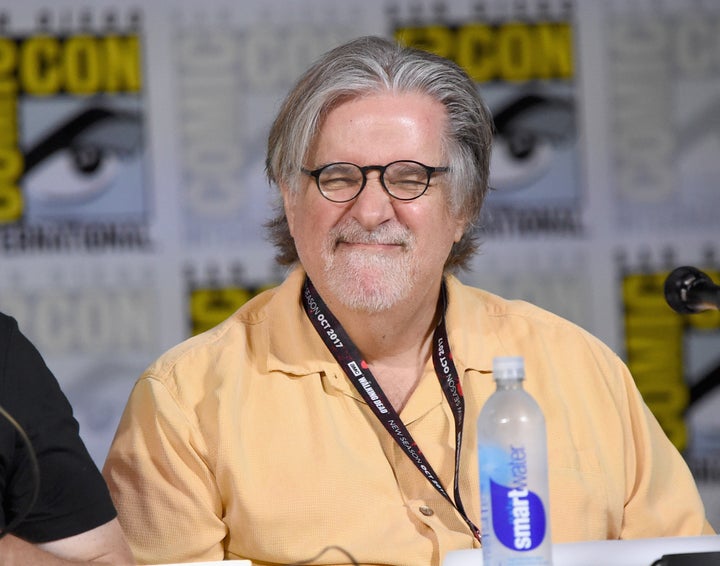 The creator of "The Simpsons" seems unapologetic over controversial Indian character Apu Nahasapeemapetilon, despite criticisms from many in the South Asian-American community that Apu perpetuates several racial stereotypes.
Matt Groening recently responded to the debate about Apu in an interview with USA Today published on Friday. Outrage over the character was ignited by Indian-American comedian Hari Kondabolu's 2017 documentary "The Problem With Apu," which highlighted the negative effects and painful stereotypes attached to the South Asian community stemming in part from the fictional Kwik-E-Mart owner.
Groening dismissed the critiques. I'm proud of what we do on the show," he told the outlet. "I think it's a time in our culture where people love to pretend they're offended."
An episode that aired earlier this month also appeared to rally to the defense of the characterization of Apu. Referring to a sanitized version of a bedtime story, Lisa laments to Marge that "something that started decades ago and was applauded and inoffensive, is now politically incorrect," before looking at a photo of Apu.
"This is sad," Kondabolu wrote on Twitter after the episode. "The Simpsons response tonight is not a jab at me, but at what many of us consider progress."
It appears actor Hank Azaria, who has voiced Apu since "The Simpsons" first season in 1989, sides more these days with Kondabolu than Groening.
During an appearance last week on "The Late Show with Stephen Colbert," Azaria said his eyes "have been opened" to the controversy surrounding Apu. He also said he is "perfectly willing and happy to step aside" from voicing the character and that it's crucial to acknowledge the perspective of the South Asian community on the character.
"I think the most important thing is we have to listen to South Asian people, Indian people ... about what they feel and how they think about this character and what their American experience of it has been."
Kondabolu previously told HuffPost that while Apu is problematic, the character can serve as a vehicle for tackling the larger issue of proper representation of minorities in media. To ensure that characters of color who are multidimensional rather than stereotypical make it on screen, writers' staffs ― which he said are "generally white-male-dominated" ― need to be more inclusive.
"It's cool that you're my white ally, but how about instead of speaking for me, get some of us hired on," he said of those staffs. "Because I feel like that's the bigger problem. The actors are the people who get the scraps at the end. The actual creation of the stuff, that doesn't happen anywhere near them."
Popular in the Community