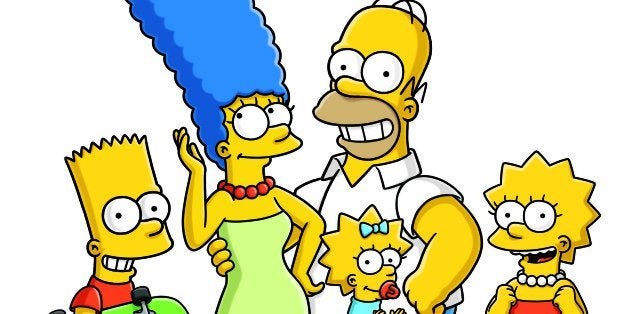 According to Vulture, the new deal begins in August. FXX will have access to 530 episodes from 24 seasons of "The Simpsons." The animated comedy will also begin streaming on FXNOW, FX's mobile app.
FXX landed "The Simpsons" for $750 million. Deadline reports FXX will pay about $1.250 million per week for the agreement that is likely for a decade.
In a press release, FXX said the deal is "believed to be the biggest off-network deal ever."
"'The Simpsons' is indisputably one of the greatest shows in television history," FX's John Landgraf said in a statement. "We are honored to have it associated with FX Networks and FXX. This was a very long, hard and complicated negotiation and I credit the relentlessness and diligence of Chuck Saftler for getting it done. I also want to thank Gary Newman and Dana Walden at TCFTV, and Greg Meidel and Steve MacDonald at Twentieth Television. Most important of all, I want to thank Jim Brooks, Matt Groening and Al Jean and everyone at Gracie Films for this new partnership."
"The Simpsons long ago crossed over from 'brilliant award-winning comedy series' to 'full-fledged cultural phenomenon,' and this landmark deal is a testament to its enduring power and relevance," 20th Century Fox TV Chairmen and CEO's Gary Newman and Dana Walden said in a joint statement. "Matt, Jim and Al continue to deliver one of the most ingenious creations of the modern era, and we could not be more excited that the ever growing library of more than 500 episodes will now be available to FXX viewers. The passion for this property from John, Chuck and everyone at FX was overwhelming, and we are grateful to Greg, Steve and Lori Bernstein in constructing this complicated and groundbreaking deal."
Head over to Vulture for more on the deal.