Once you notice this one thing about "The Simpsons," you'll likely never watch Fox's animated comedy in the same way again.
On Tuesday, Twitter user @butchcoded pointed out how "cursed" Springfield's residents sometimes look when seen head-on:
Before long, other people on Twitter were chiming in with more front-facing shots from the series that support the theory:
It's not the first time someone has spotted the freaky occurrence. A whole Tumblr page once was dedicated to the phenomenon.
"The Simpsons" version of President Donald Trump, however, has yet to appear on the site. So, here you go: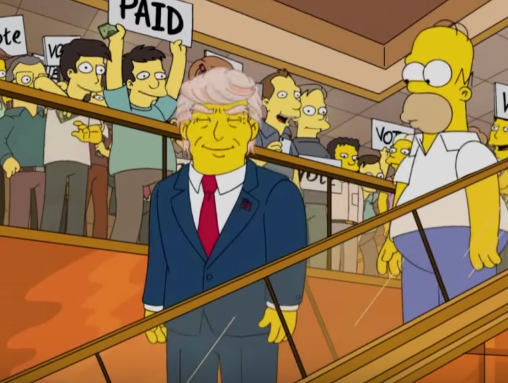 Popular in the Community