It was subtle, but unmistakable: A touching tribute to the people of Paris, snuck into the latest episode of "The Simpsons."
About halfway through Sunday's installment of the animated series, entitled "Lisa with an 'S,'" the marquee for a Broadway show called "Lafayette: The Musical" flashed on the screen.
Emblazoned on the sign was an image of the Eiffel Tower standing in the middle of a peace sign -- a now-iconic symbol of unity created by French graphic designer Jean Jullien in the aftermath of the Nov. 13 attacks.
"The Simpsons" has paid tribute to victims of tragedy in the past. In January, creators of the show honored victims of the Charlie Hebdo attacks with an animation of Maggie Simpson bearing a flag adorned with the words "Je Suis Charlie."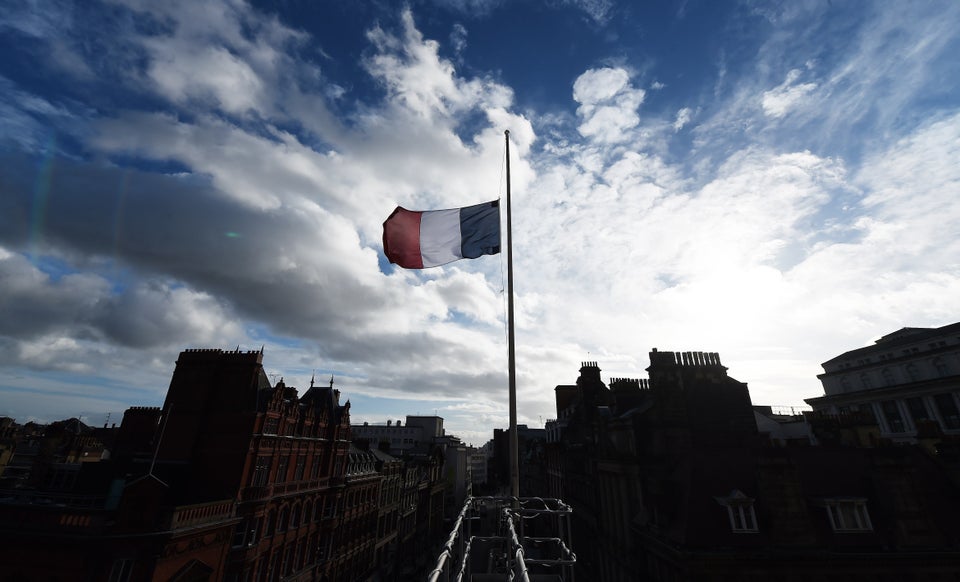 Inspiring Reactions To Paris Attacks
Popular in the Community