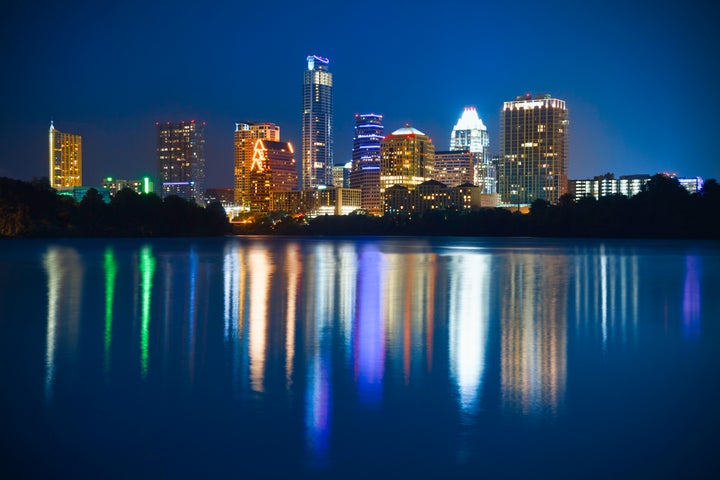 I'll be candid. I once started a blog because a boy broke my heart. Pretty typical, huh? Maybe it could've been. It could've been basic and predictable. It might have even been in the beginning. I used it as a platform to vent to the world, and to make sure others out there knew they weren't alone. I become vulnerable to offer others the strength they were missing.
I've loved to write ever since I was a young girl. I wrote my first book in kindergarten, and the book got me on my town's newspaper with my two front teeth missing. From there, I self-published a book in the 7th grade and sold it in the middle school hallways; while in high school I wrote a novel that's forever in need of more editing (aren't they always?).
The passion slowly started to dwindle until years had passed and I forgot what it was like to write anything. Meanwhile I had spent my childhood scribbling on coasters and napkins; now all I wrote was papers, e-mails and text messages. I lost my love for writing, and I'd even go as far as to say that I lost a part of myself.
Then a boy came around and he changed my life; whether it was in the way I expected him to or not. I truly believe I fell in love because I needed to fall apart. Heartbreak is the greatest muse, after all. It went from a fairytale romance to such an epic despair that the only thing I could do was writing it out of me. So I started to write, and the words never stopped from there.
And so Single Strides was born. Currently in hiatus (re-launching at the end of September), the blog became a home for my heart. I started getting messages from strangers who had been, or were, where I was and it was beyond inspiring. Then when Huffington Post first shared one of my articles, I fell into a delirium of happiness. That article has since been shared almost half a million times.
So what now? Now I take it a Single Stride further.
A month ago a VP at my company asked me to brainstorm some ideas for a SXSW panel topic. I became so obsessed with the possibilities that I misread "700-word count" for "700 words" and made three proposals. Almost 3,000 words in less than 24 hours later, we had our idea. Now, that idea -- Rationalizing Love: Why Good Girls Like Bad Brands -- is up for voting, and I couldn't be more excited about the chance to fuse my passion for love and writing with his marketing and branding genius.
Not only am I honored/excited/exhilarated/terrified/freaking out/grateful that he chose me to pair up with him on the talk, I also know this is just the beginning. Less than two years ago I was in a "happy" relationship and wrote nothing. Now, I'm being pegged as a "dating blogger" as a proud, single woman, and it's been an exciting transition. All shameless plugs aside, I genuinely think that our idea is kick ass. And even if we don't get picked, I'm just thankful to be considered.
So what's the point of all this? Why tell you about why I started a blog and what happened next? What do you care? To be honest, you probably don't, and that's okay. Because the point of all this is to remind you, or someone (hopefully at least one) that sometimes greatness comes out of disaster. Sometimes, you make yourself vulnerable enough to find you're much stronger than you knew.
You may think that destiny screwed you over, yet all the while you've been manifesting your own in the way you were really meant to. You might just not know it yet. I believe that everyone should experience that push to follow his or her dreams - whether it comes with a misfortune like heartbreak or not. Everyone should have a desire to exceed. Because we can - we all can. Take it from a stranger like me, who never though I'd be here.
Take my story with you. I know it's a little typical: girl falls in love, girl falls apart, and girl writes her heart out. But I certainly don't plan on my story stopping there - and neither should yours. So, again, take my story and go write your own. Go find the beauty in tragedy. Go discover the magic within yourself. Go be anything but typical.
Go out there and take on the world. Today, take a Single Stride towards your dreams.
Calling all HuffPost superfans!
Sign up for membership to become a founding member and help shape HuffPost's next chapter