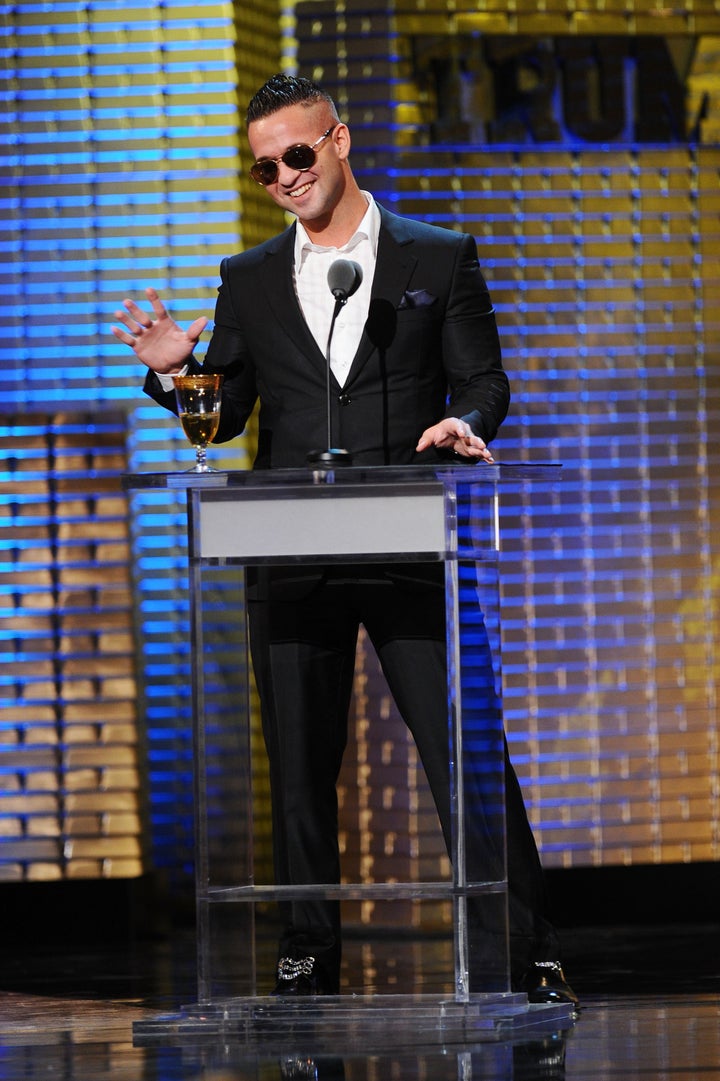 A few short years ago, Michael Sorrentino was working at a gym in Staten Island. Now, a nickname and some goofy times in a house down the shore later, he's eyeing a career like some of the biggest names in modern day Hollywood history.
The man now known as The Situation has now filmed five seasons of "The Jersey Shore," that breakout hit about a bunch of self-described guidos partying hard, un-ironically coining catch phrases, making bad life decisions and somehow being just relatable enough to be lovable. He's capitalized well on his fame, launching workout DVDs, a self-help book and promoting a brand of protein vodka, amongst many other endorsements. Still, he's hungry for more.
"Obviously, I look up to [Robert] De Niro and [Al] Pacino, and for someone who's closer in age Leo [DiCaprio] — I'd eventually like to make great movies someday," he told Sullivan, on location at the Jersey Shore house. "But I'm trying to go in a trajectory similar to The Rock, who took his bold personality and phrases from the WWE into film."
Popular in the Community