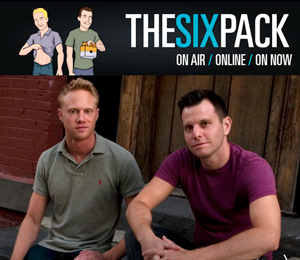 The Six Pack is a new-school, cutting-edge radio show hosted by DJ Ben Harvey and comedian Dave Rubin. Distributed online and on SiriusXM, the show gives you a weekly dose of hot topics, celebrity guests, and brand new music, all packaged in six convenient parts. Ben and Dave take you on a journey through what's trending now, from news to views to dudes. Previous guests include Joy Behar, Andy Cohen, Fran Drescher, Steve-O, Congressman Barney Frank and many more.
Currently in its third year, The Six Pack is one of the top comedy podcasts on iTunes, with listenership in over 70 countries. Huffington Post Gay Voices will regularly feature episodes of The Six Pack.
Episode #83: "A Reality, Reality World"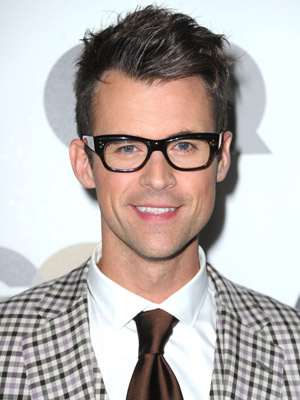 Brad Goreski and Levi Crocker join us for a reality-star-packed version of The Six Pack! First, we chat it up with Brad about his new Bravo show, It's a Brad, Brad World, and dig deeper into the fallout between him and Rachel Zoe. Brad also gives us his thoughts on Bravo's increasingly gay programming.
"We need more gay in the world! I really believe that," Goreski says of Bravo's new lineup, which includes both his new show and openly gay Andy Cohen's Watch What Happens Live expanding to five nights a week. "I'm seeing this a lot on my Twitter; people are excited to see a gay couple and, you know, a gay person starting out a business. I feel like there's actually a desire there right now... that was a part of the reason why I wanted to do the show, because of everything that's been going on with bullying and the suicide rate... I was like we need to keep the image out there of people and positive role models... I think we need a lot of gay right now."
Next up, it's Levi Crocker from Logo's The A-List: Dallas. Crocker holds nothing back when talking about his distate for Ann Coulter -- "She seems pretty evil, doesn't she?" -- and her controversial comments on the Logo show.
All that, plus this weeks trending topics on this edition of The Six Pack.
Catch The Six Pack Saturdays on SiriusXM OutQ channel 108 from 1 to 3 p.m. EST and as a weekly podcast on iTunes, sixpackage.com, and now... Huffington Post Gay Voices! Listen to the entire podcast episode here.
Calling all HuffPost superfans!
Sign up for membership to become a founding member and help shape HuffPost's next chapter