Thin is in: Take a peek inside skinny houses around the globe.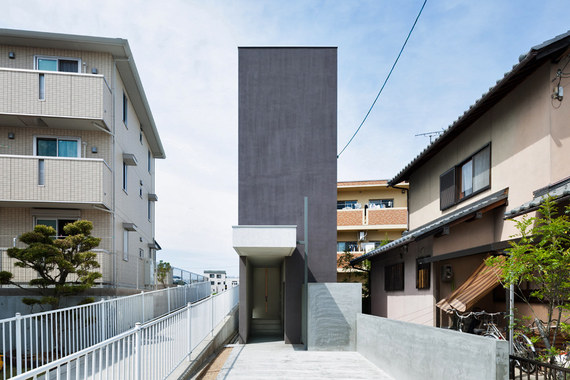 (Photo: Takumi Ota)
Promenade House, Shiga, Japan
Presented with a 13-by-115-foot lot, FORM/Kouichi Kimura Architects designed a contemporary home just under nine feet wide. The two-story dwelling is distinguished by long hallways that connect the sequences of rooms, and bright green walls on the second floor contrast with the white-and-gray palette of the home.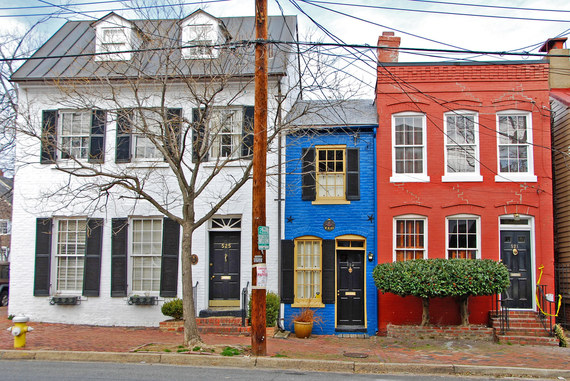 (Photo: Adam Fagen)
Spite House, Alexandria, Virginia
John Hollensbury, the owner of an adjacent house, built the seven-foot-wide, two-story home in 1830 to keep loiterers and wagons out of his alley, thus giving it the nickname the Spite House. The building is one of several "spite houses" in existence, most of which were generally constructed to block a neighbor's view or as part of a property dispute.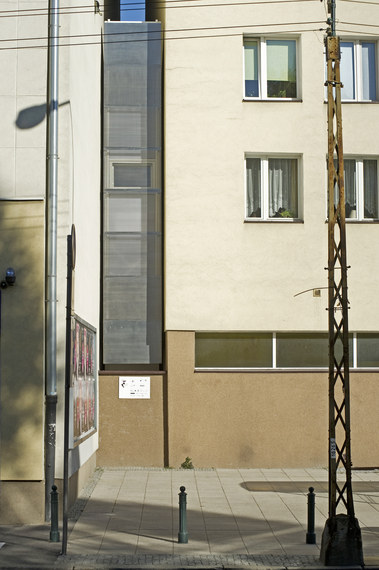 (Photo: Bartek Warzecha)
Keret House, Warsaw, Poland
The space, which was designed by Polish architect Jakub Szczesny and is four feet at its widest point, is classified as an art installation because it is legally too small to be a house. Situated between two buildings, the steel-framed structure serves as a temporary residence for artists and writers and includes a kitchenette, a bath, and a living area on the first level, and a sleeping area and work space on the second floor, accessible by ladder.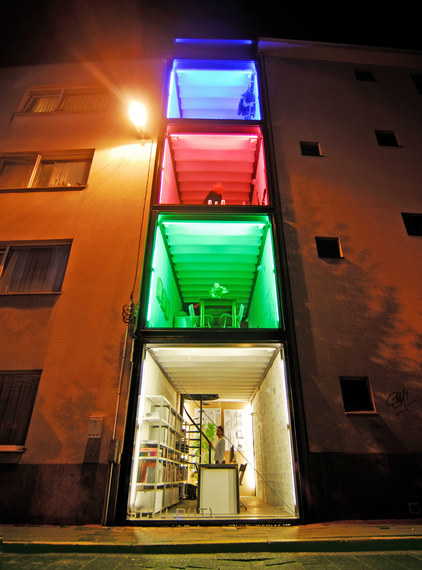 (Photo: Luc Roymans)
Sculp(IT) Home and Headquarters, Antwerp, Belgium
Silvia Mertens and Pieter Peerlings of the architecture firm Sculp(IT) designed the eight-foot-wide structure to serve as their home and studio. The floor-to-ceiling windows are illuminated in red, white, green, and blue at night, creating an art installation and giving a nod to its location in a former red-light district.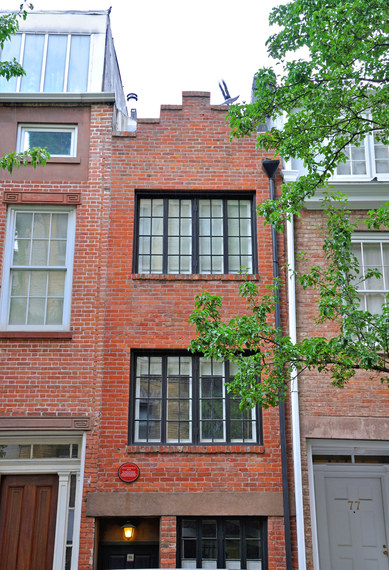 (Photo: BirchTree / Alamy)
75½ Bedford Street, New York City
New York City's narrowest house has been home to quite a few famous residents, including Cary Grant, Edna St. Vincent Millay, John Barrymore, and Margaret Mead. Built in 1873, it measures just nine and a half feet wide.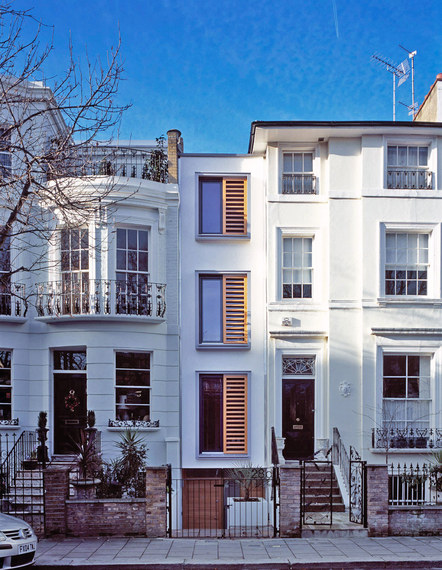 (Photo: Nick Kane)
Gap House, London
Sited on a plot in West London just eight feet wide, the Gap House makes up in efficiency what it lacks in size. Designed by Pitman Tozer Architects for one of the firm's directors and his family, the four-story home uses geothermal and rainwater-harvesting systems.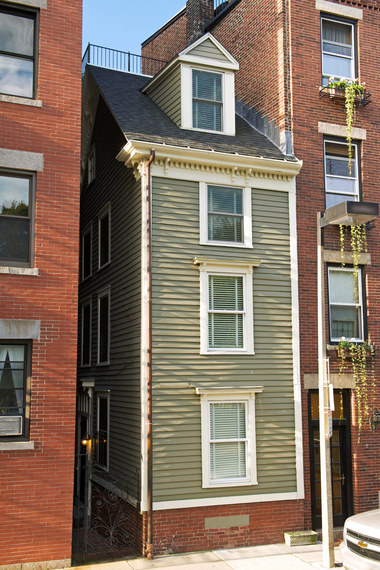 (Photo: Eric Nathan / Alamy)
44 Hull Street, Boston
The home in Boston's North End measures 10.4 feet at its widest point and is the subject of local lore, which states that it was created out of spite by a 19th-century soldier who returned from battle to find that his brother had built a house on the majority of the land they had jointly inherited from their father. The soldier allegedly constructed this place in the 1870s to block his brother's views and sunlight.
More from Architectural Digest: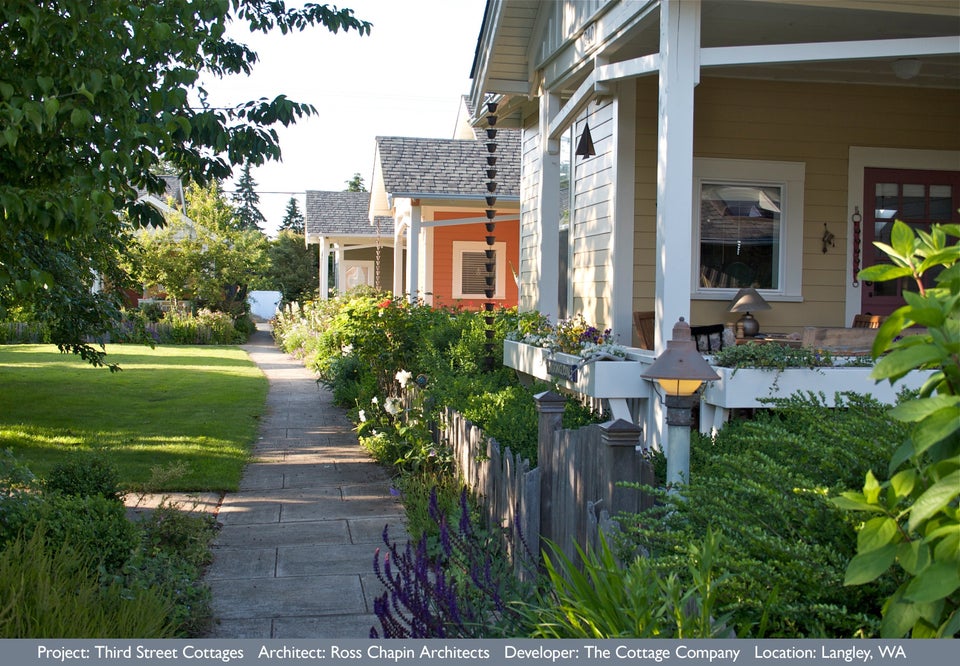 Pocket Neighborhoods
Related